Syria vote: Philip Hammond says British air strikes could start on Thursday as RAF readies jets 'as quickly as possible'
Philip Hammond said reconnaissance missions had been carried out before MPs voted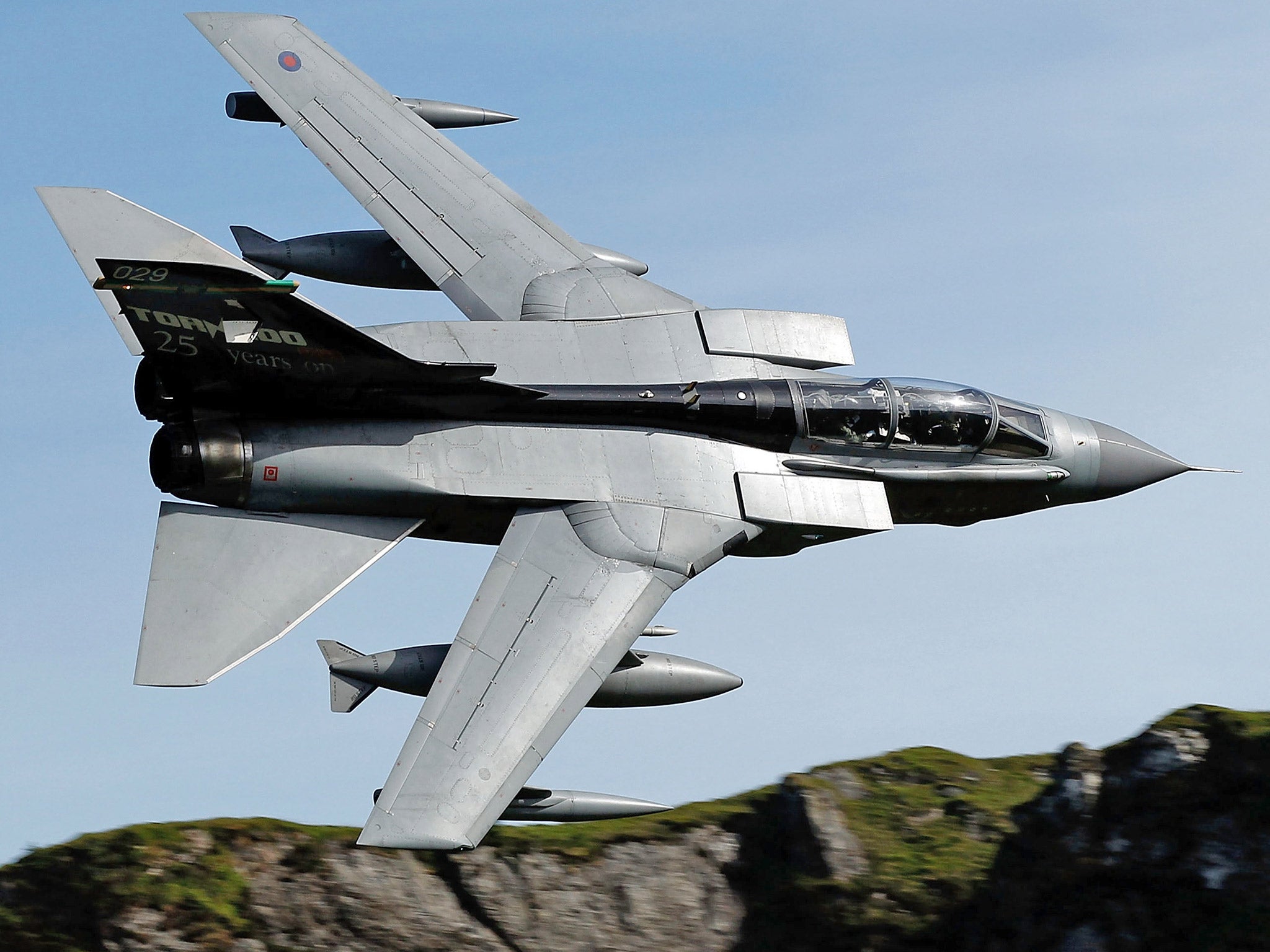 British planes were flying reconnaissance missions over Syria even before MPs approved air strikes in the country, the Foreign Secretary has revealed.
Philip Hammond told Channel 4 News that new RAF missions would launch "very quickly" and were expected to start on Thursday evening, using the eight Tornados already stationed in Cyprus and at least an additional two fighter jets.
But Sky News reported that two jets had taken off from Britain's Akrotiri air base in Cyprus heading towards an "operating area" before midnight. There was no immediate official confirmation of any deployment.
Speaking on Wednesday afternoon, Mr Hammond said Britain was "already flying reconnaissance missions over Syria, with British planes carrying weapons over Syria into Iraq", adding: "It would be a relatively simple exercise to extend the permissions to allow them to release those weapons over Syria, where they identify legitimate targets."
We asked people why they don't want to bomb Syria - this is what they said
Mr Hammond made one of the closing speeches in a marathon 10-hour debate on the issue in the House of Commons today, when MPs from all parties made passionate pleas both for and against the Government proposal.
They eventually voted in favour of extending air strikes across the border from Iraq by a margin of 397 for and 223 against.
Speaking after the late night vote, the Foreign Secretary said RAF jets and drones will carry out air strikes on the jihadist terror group "very quickly... probably not tonight, but it could be tomorrow night".
"We are very pleased that a significant number of Labour MPs have voted with the Government tonight so we have got a clear majority across the House of Commons in support of the action that we are now going to be taking to degrade this evil terrorist organisation," he told Sky News.
In pictures: Syria air strikes (2014)
Show all 20
Asked on BBC2' s Newsnight if the air strikes would continue for as long as four years, Mr Hammond said: "I hope it won't be four years, but I caution that it isn't going to be months."
He said he did not believe the Government would stop strikes against Isis, which he and senior ministers are now calling Daesh, "for as long as they represent a threat".
The Tory minister conceded that ground war would not be possible until a political settlement to the Syrian civil war is reached and rebel groups, the Damascus government and the Kurds are all able to turn their fire on the terror group, he said.
If this is not delivered within two years, as planned by the Vienna peace talks, "that won't mean that we give up and go home", said the Foreign Secretary.
"We have got to find a political solution to the civil war in Syria. There is no military solution, there can only be a political solution to that civil war."
But Mr Hammond said air strikes would have the immediate effect of "degrading Isil's ability to plan and execute external attacks, so just starting those air strikes - even before we get anywhere near a ground assault on Raqqa - will improve the safety of Britain, of France, of Europe and of British and French people and others, wherever they are in the world".
David Cameron told Parliament his plan would fight the "woman-raping, Muslim-murdering, medieval monsters" of Isis, who are "plotting to kill us and to radicalise our children right now".
But critics said the intervention would put the British public at greater risk of terror and have limited effect following months of bombing in Syria by a dozen different countries.
Some MPs disputed claims that 70,000 moderate fighters would be able to take territory liberated from Isis by British strikes and Jeremy Corbyn warned against an "ill-thought-out rush to war".
Mr Hammond admitted the moderates were not a homogeneous group but insisted they were "all pointing their guns in the same direction".
"There is one person in the world who can bring this madness to an end immediately and that is Mr Putin by picking up the telephone to Mr Assad and telling him the game is over," Mr Hammond told Channel 4 News.
"And, when the time is right, that is what I expect will happen," he added.
Additional reporting by PA
Join our commenting forum
Join thought-provoking conversations, follow other Independent readers and see their replies