Theresa May's aides put off tricky legislation, reports and debates ahead of summer recess
Ministers admit that both the country and the Government could do with a 'period of calm'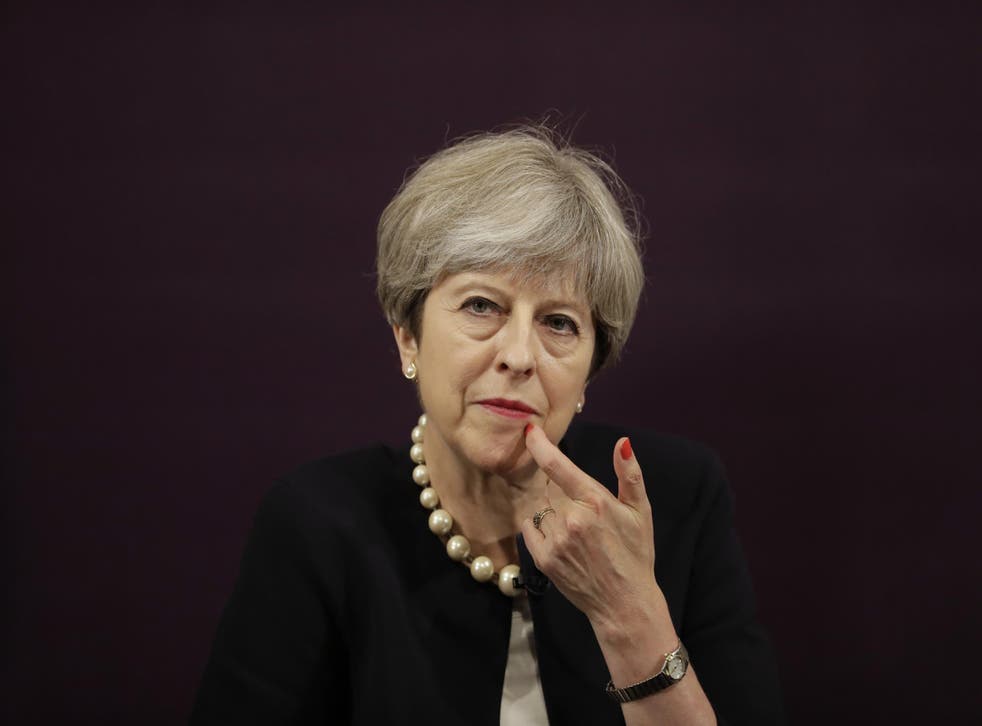 Theresa May's aides have cleared the Prime Minister's way to the summer holidays amid concern that anything controversial could derail the Government.
The publication of contentious reports, tricky legislation and potentially damaging opposition debates have all been put off until after the summer recess and beyond.
While Ms May's administration is thought to have escaped immediate danger of a Tory coup or collapse, members of the Government said a "period of calm" would at least help her get to conference season unscathed.
It comes after The Independent revealed that Jeremy Corbyn is beginning a whirlwind tour of marginal constituencies in a bid to make his party election-ready if Ms May is toppled.
The Prime Minister herself admitted on Tuesday that she may not be able to implement her promised crackdown on insecure and exploitative working practices, saying it would be difficult without a strong majority in the Commons.
But there have also been reports that the Government's critical Brexit legislation, the Repeal Bill, will not come before the Commons before October, amid fears it could be scuppered by Tory remainers.
The Government is also currently sitting on one report about the funding of radical extremism, which Downing Street says is subject to discussions about what can be safely released, and another about how people of different ethnic backgrounds are treated by public services.
UK news in pictures

Show all 49
One member of the Government told The Independent: "It's not the case that anything is being hidden. With some of the legislative stuff it's just parliamentary planning that means we can't do it immediately. We might also be accused of trying to hush things up if reports were all rushed out together before the recess.
"But having a period of calm is important. Not just for the Government, but for the country as well. People have had three big elections in three years, they expect the politicians to govern and to get on with the job of running the country.
"Stability and calm are what people want and if it's also an attempt to create a period of calm, then all for the good."
Details of the Government's post-Brexit immigration policy which had been expected ahead of a summer consultation are yet to appear, as are specifics on how the Government will tackle the schools funding crisis.
There is uncertainty over the Conservative manifesto promise for an extra £1bn per year which depended on funding from scrapping universal free school meals for infants, a proposal now abandoned.
Ministers instead say they are reflecting on plans for school meals and "will come forward with proposals in due course".
Jeremy Corbyn speaks at rally in Hastings
At the same time no opposition day debates have been scheduled before the summer recess.
Members of the Shadow Cabinet admit they would relish the opportunity to force votes on issues that might drive a wedge between the Tories and the DUP, who are propping up Ms May's party.
One said: "There are definitely places where that could happen given a chance."
Mr Corbyn meanwhile will embark on his tour taking in half of Labour's target seats over the next few weeks, as he makes his party ready to fight for power.
The tour, which started with a rally in the London seat of ex-Tory leader Iain Duncan Smith, will be accompanied by a series of mini-campaigns, internal preparations and selections in critical target constituencies.
Join our new commenting forum
Join thought-provoking conversations, follow other Independent readers and see their replies