Theresa May has 'betrayed' 14 million UK households after U-turn on energy bills cap, says former Tory minister
'That leaves 14 million families still being preyed on by the Big 6 energy firms'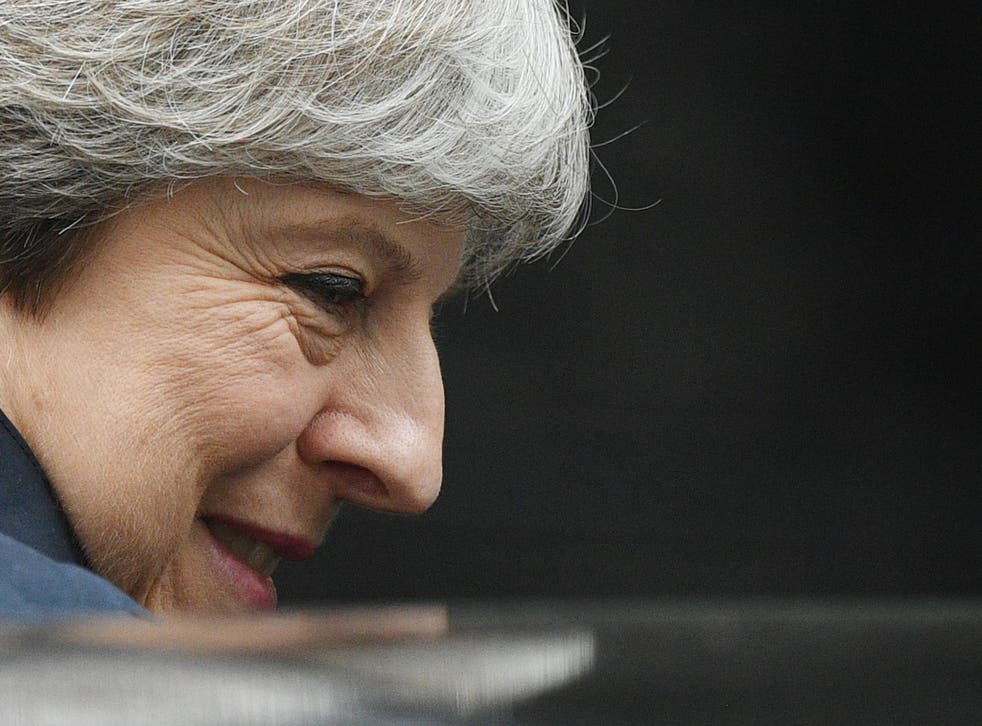 A former Conservative minister joined Labour in attacking Theresa May's "betrayal" of 14m households who will not have their energy bills capped, as she pledged.
John Penrose hit out after Business Secretary Greg Clark confirmed that only 2.6m poorer families will be helped – not the 17m promised by the Prime Minister on the campaign trail.
The U-turn was confirmed after an urgent question by MPs. Only families who qualify for the Warm Home Discount scheme will have their bills capped by the energy regulator Ofgem.
Yet, before last month's election, the Prime Minister vowed that everyone on a standard variable tariff would be helped – a difference of more than 14m households.
"It is clear to me that the energy market is not working for ordinary working families. Too many people simply aren't getting a fair deal," Ms May wrote, in a newspaper article.
"The cap will be set by Ofgem and will help close the gap between standard tariffs and the cheapest deals. I expect it to save families on poor value tariffs as much as £100."
Under pressure from MPs, Mr Clark said he remained "keen to legislate" if it became clear that Ofgem's remedy did not go far enough – but gave no commitment.
The strongest criticism came from John Penrose, a minister under David Cameron, who condemned "another Big 6 stitch up".
"There are 17m families are currently being ripped off on expensive standard variable tariff deals," Mr Penrose told Mr Clark.
"Ofgem's proposals will deal with at most 3m, so that leaves 14m still being preyed on by the Big 6 energy firms."
Mr Penrose added: "Ofgem's proposals will be viewed as great betrayal of those 14m households."
To Tory embarrassment, the attack mirrored Labour's criticism that the Prime Minister was making "yet another U-turn".
"Ofgem's watered down proposals go nowhere near the promise made by the Prime Minister to adopt Labour's principle of a price cap," said Rebecca Long-Bailey, the shadow Business Secretary.
"In the general election, she pledged unequivocally to knock £100 off the bills of 17 million customers, but then didn't include the promise in the Queen's Speech."
After her election setback, there were reports that Cabinet ministers banded together to force the Prime Minister to drop her plan for a widespread cap.
Many senior Tories were horrified by the idea, after David Cameron branded a near-identical policy proposed by Ed Miliband as something from a "Marxist universe".
As a result, Ofgem was simply asked, by Mr Clark, to look at how it could further use its existing powers to help low-income households.
In the Commons, Mr Clark said he still believed the £1.4bn excess paid by customers on standard variable tariffs is "completely unacceptable".
And he insisted there was still "an appetite and a need to tackle this problem", if Ofgem failed to deliver.
"That £1.4bn detriment has to be eradicated. That will be the test of whether these proposals that they come up with are acceptable," Mr Clark told MPs.
Under the plan, the existing price protection for 4m people on pre-payment meters will be extended to the 2.6m on the Warm Home Discount scheme.
Register for free to continue reading
Registration is a free and easy way to support our truly independent journalism
By registering, you will also enjoy limited access to Premium articles, exclusive newsletters, commenting, and virtual events with our leading journalists
Already have an account? sign in
Register for free to continue reading
Registration is a free and easy way to support our truly independent journalism
By registering, you will also enjoy limited access to Premium articles, exclusive newsletters, commenting, and virtual events with our leading journalists
Already have an account? sign in
Join our new commenting forum
Join thought-provoking conversations, follow other Independent readers and see their replies