Theresa May's Commons record: What has our new Prime Minister voted for and against?
Unlike most Conservative MPs, new premier voted against raising tuition fees from £1,125 to £3,000 in both January and March 2004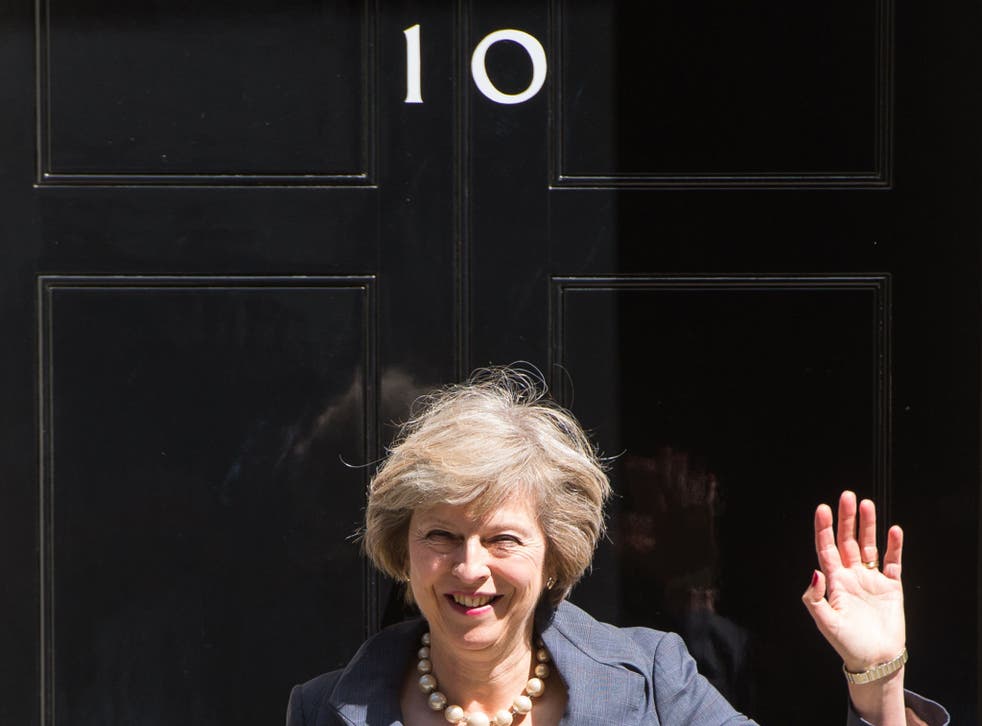 A prominent cabinet member throughout David Cameron's residency in Downing Street, Theresa May has served as an MP since 1997 and has voted on most major Parliamentary bills in the last two decades.
Before becoming an MP and the longest serving Home Secretary in 60 years, Ms May's CV includes working at the Bank of England and in financial services.
While the UK's next Prime Minister is well known for her controversial police reforms and attempts to curb net immigration - little is known about her opinions on other policy areas, including foreign relations and the economy.
To help, here is a brief look at the new Conservative leader's voting record on some of the most important or controversial bills since 1997:
University Tuition Fees (January and March 2004) - Unlike most Conservative MPs, Ms May voted against raising tuition fees from £1,125 to £3,000 in both January and March 2004.
She did, however, vote with the new Coalition government to increase the tuition fee to £9,000 in December 2010
Hunting ban (March 2002 and June 2003) - Ms May voted against the hunting ban in both March 2002 and June 2003. She was absent for the September 2004 hunting bill vote
War in Iraq (March 2003) - She voted in favour of the UK joining the US-led invasion of Iraq alongside 146 other Conservative MPs. Only two Tory MPs voted against.
Smoking Ban (February 2006 and February 2014) - While she abstained from many of the key votes making up the smoking ban - she did, however, vote against a smoke-free exemptions clause in February 2006.
Ms May also voted against banning smoking in a private car with a person under the age of 18 present, in February 2014.
Theresa May in quotes

Show all 10
Libya military intervention (March 2011) - Ms May voted in favour using UK military troops and assets to enforce a no-fly zone over Libya during the country's civil war.
The commons voted 557 to 13 in favour of military intervention.
Same-sex marriage (February, March and May 2013) - She has voted consistently to allow same-sex couples to marry in February, March and May 2013.
Ms May additionally voted on March 2014 to make same-sex marriage available to armed forces personnel serving outside the UK.
Like the hunting and smoking ban, all Parliamentary parties allowed their members to vote as they wished.
Bedroom Tax (December 2014) - Ms May voted against scrapping the so-called bedroom tax. The provision reduced the housing benefits of people in a council or housing association home deemed to have one or more spare rooms.
The Labour-led attack on the 'spare room subsidy' lost by 32 votes.
Syria Airstrikes (December 2015) - She voted with the Government for the RAF to begin airstrikes against specific Isis targets situated in Syria.
EU Referendum (June 2016) - A backer of Vote Remain from the start of the referendum, albeit a relatively quiet one, Ms May now faces the challenge of negotiating the terms of Brexit. She had declared her aim of make leaving the EU a success, refusing to "rejoin it by a back door" or announce a second referendum.
7 things you didn't know about Theresa May
In other matters, she voted in favour of the privatisation of Royal Mail and has consistently voted for MPs from England, Wales and Northern Ireland to have a veto over laws specifically impacting their part of the UK.
For her reputation among fellow Tory MPs, Ken Clarke's unguarded comments on Sky News may offer the greatest insight.
He told his former colleague, Sir Malcolm Rifkind: "She's been at the Home Office far too long, so I only know in detail what her views are on the Home Office. She doesn't know much about foreign affairs."
Adding that Ms May "is a bloody difficult woman but you and I worked with Margaret Thatcher.
"She won't be any more difficult than that! I get on all right with her, and she is good."
Register for free to continue reading
Registration is a free and easy way to support our truly independent journalism
By registering, you will also enjoy limited access to Premium articles, exclusive newsletters, commenting, and virtual events with our leading journalists
Already have an account? sign in
Register for free to continue reading
Registration is a free and easy way to support our truly independent journalism
By registering, you will also enjoy limited access to Premium articles, exclusive newsletters, commenting, and virtual events with our leading journalists
Already have an account? sign in
Join our new commenting forum
Join thought-provoking conversations, follow other Independent readers and see their replies