Timing of claims that British spies were withdrawn over Edward Snowden documents is 'extremely convenient', say campaigners
There are concerns that the claims aim to shore up support for data collection
Cahal Milmo
Sunday 14 June 2015 21:32 Comments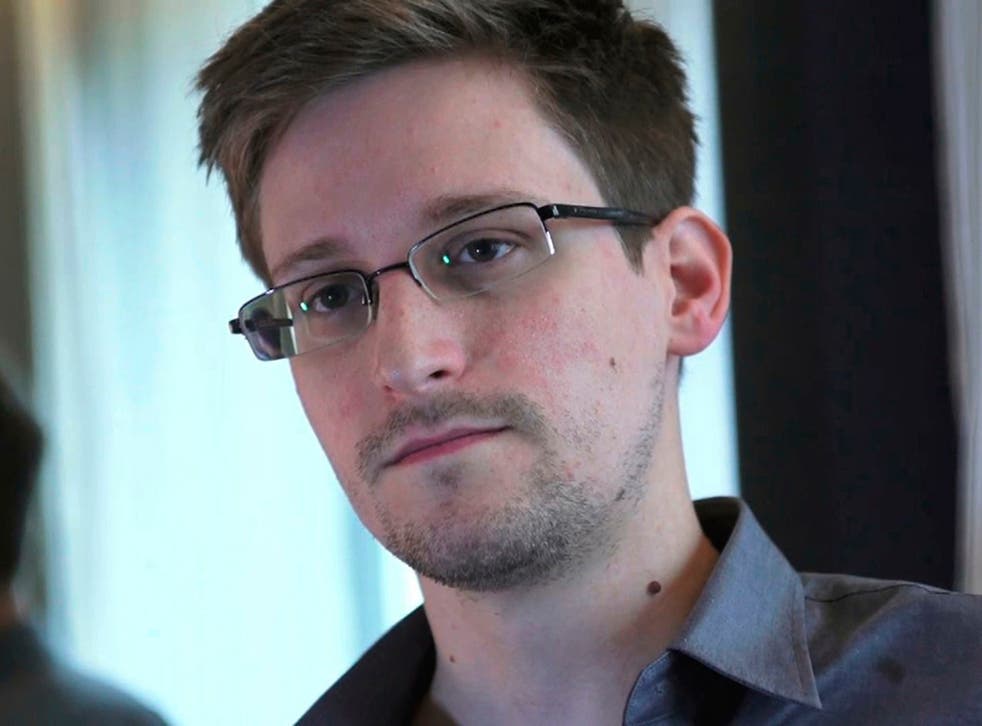 Campaigners and a former Cabinet minister have questioned the timing of "convenient" claims from Government sources that Britain has been forced to withdraw spies because Russia and China have obtained access to files stolen by Edward Snowden.
The agents were reportedly removed from live operations after Moscow and Beijing cracked the encryption on the archive of documents taken two years ago by Mr Snowden, a former American intelligence contractor and whistleblower.
The Sunday Times cited sources in Downing Street and the security services saying that as well as having to remove field agents, "vital information" has also been put out of reach of Britain's spying agencies because of knowledge in the stolen files about their operating methods.
But while one Home Office official was quoted as saying that Mr Snowden had "blood on his hands" as a result of his actions, a Downing Street source told the newspaper that there was "no evidence of anyone being harmed". There was no indication of when in the last two years the agents were withdrawn.
The leaks from Government sources were greeted with concerns that they are part of a propaganda drive to shore up public support for mass data collection by the security agencies.
Human rights group Liberty pointed out that the claims come days after a report by Britain's counter-terrorism watchdog said new, clearer laws are required to frame the eavesdropping powers of the security services and the current situation is "undemocratic, unnecessary and - in the long run - intolerable".
David Anderson QC said the intelligence agencies should be allowed to retain controversial powers to collect bulk communications data but said ministers should be stripped of their role in granting surveillance warrants.
Shami Chakrabarti, director of Liberty, said: "Last week, David Anderson's thoughtful report called for urgent reform of snooping laws - that would not have been possible without Snowden's revelations.
"Days later, an 'unnamed Home Office source' is accusing him of having blood on his hands. The timing of this exclusive story from securocrats seems extremely convenient."
Andrew Mitchell, the former international aid secretary, agreed it was 'no accident' that the claims concerning the impact of Mr Snowden's actions had emerged in the wake of Mr Anderson's report and the revival of the Government's "snoopers' charter" legislation on communications interception.
Mr Mitchell told BBC Radio 5 Live: "There is a big debate going on. Anderson is going to be a very important part of that. We're then going to have legislation brought back to Parliament… about the way in which individual liberty and privacy is invaded in the interests of collective national security."
Mr Snowden, who is now living in Russia, left America in 2013 after obtaining details of bulk internet and telephone surveillance carried out by American and western intelligence agencies, including Britain's GCHQ.
After initially fleeing to Hong Kong, the computer specialist travelled to Moscow, where he was eventually granted sanctuary. He has claimed the information he took - claimed to amount to more than a million documents - was so heavily encrypted it could not be compromised by foreign agencies.
But British officials said it was clear the information had been accessed by Russia and China. One intelligence source told the Sunday Times: "We know Russia and China have access to Snowden's material and will be going through it for years to come, searching for clues to identify potential targets. Snowden has done incalculable damage. In some cases the agencies have been forced to intervene and lift their agents from operations to prevent them from being identified and killed."
Those who know Mr Snowden denied that he could have surrendered his files to the intelligence agencies of his Russian hosts.
Glenn Greenwald, the journalist who first revealed the files, said yesterday that the security contractor had stated he did not have the archive in his possession when he left for Moscow, having destroyed his own copy and consigned other copies to journalists with whom he was working.
Register for free to continue reading
Registration is a free and easy way to support our truly independent journalism
By registering, you will also enjoy limited access to Premium articles, exclusive newsletters, commenting, and virtual events with our leading journalists
Already have an account? sign in
Join our new commenting forum
Join thought-provoking conversations, follow other Independent readers and see their replies