Tories forced to admit they won't spend any new money on social housing plan
Conservatives say they will build 'thousands of new homes' with right-to-buy scheme
Niamh McIntyre Comments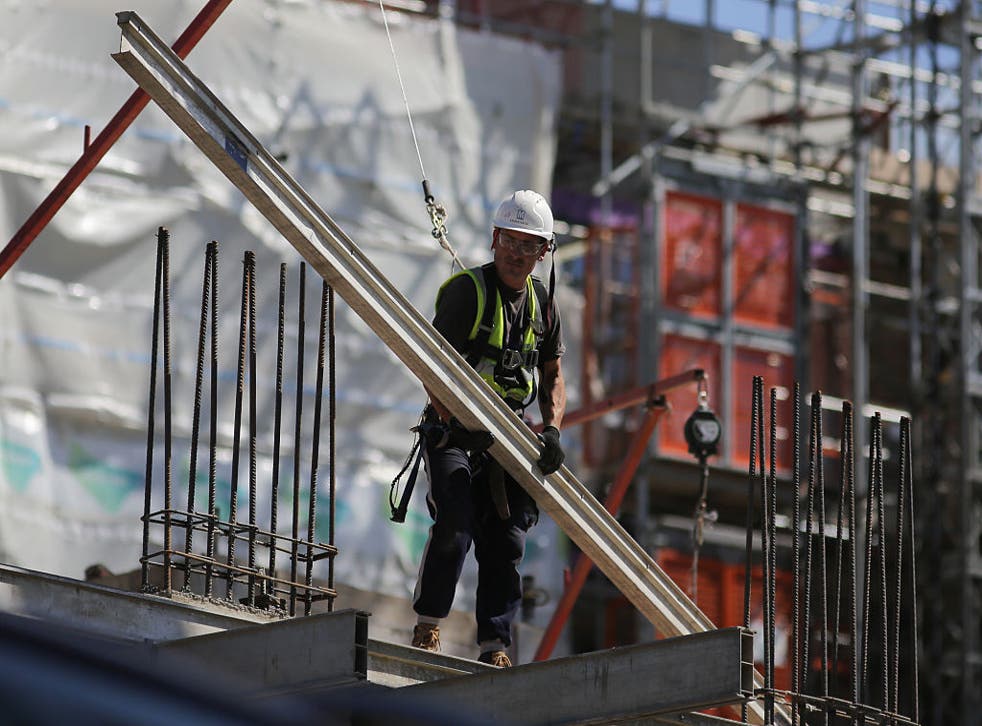 The Conservatives will increase the number of homes for social rent with a new right-to-buy scheme, Theresa May has announced.
Ministers have since confirmed no new money will be spent on the scheme, which will be funded through cash promised in last year's Autumn Statement.
The Tories have pledged to build "a new generation of fixed-term, high quality council homes", a proportion of which would be resold after ten to fifteen years, with the tenant being given the first option to buy.
The policy announcement refers to "thousands of new homes", but the Conservatives could not confirm how many new homes would be built under the new scheme.
Former Housing Minister Brandon Lewis told Andrew Neil on Sunday Politics the number of homes "would depend on negotiations with local authorities".
Shadow Housing Minister John Healey denounced the plans as "political spin, with no substance."
"There's no commitment on the number of new affordable homes or on new funding.
"Under Theresa May and the Tories we've seen seven years of failure on housing, with the level of new affordable house building now at a 24-year low."
Just 32,110 affordable homes - which can be offered to tenants at up to 80 per cent of the market rate - were built last year, the lowest number since 1991.
Defence Secretary Michael Fallon confirmed on Sunday's Andrew Marr Show there would be no new money for the policy, which would be funded from £1.4bn outlined in last year's Autumn Statement.
"It's a very attractive policy that will give people a real alternative to waiting and waiting and waiting to get into a council house or flat of their choice."
"Capitalism is breaking": meet the 25-year-old London politician fighting the housing crisis
When the extra funding was announced in November, the Government said the extra £1.4bn would build 40,000 homes by 2021.
Rob Warm, head of external affairs at the National Housing Federation, told The Independent there was currently a shortfall of around 100,000 to 120,000 homes each year in the UK.
"For the first time I can remember there's a bit of an arms race on housing among all the main parties. Social housing is part of the conversation for all the main parties and we welcome that.
"Historically there have been problems with right to buy. The key problem is not that people bought their homes, it was to do with replacement.
"We've always been clear that homes must be built at a rate that replaces ones that are lost."
A leaked draft of Labour's manifesto includes a policy pledging to suspend right-to-buy arrangements unless the local authority can guarantee homes will replaced at the same rate.
Labour have also announced they will build a million new homes over the course of the next Parliament, of which half would be council homes.
Register for free to continue reading
Registration is a free and easy way to support our truly independent journalism
By registering, you will also enjoy limited access to Premium articles, exclusive newsletters, commenting, and virtual events with our leading journalists
Already have an account? sign in
Join our new commenting forum
Join thought-provoking conversations, follow other Independent readers and see their replies