Tory Party Conference: Female MPs complain of being used as 'arm candy' in photos with David Cameron
Fringe meetings at this year's Conservative Party conference have been criticised over panels dominated by men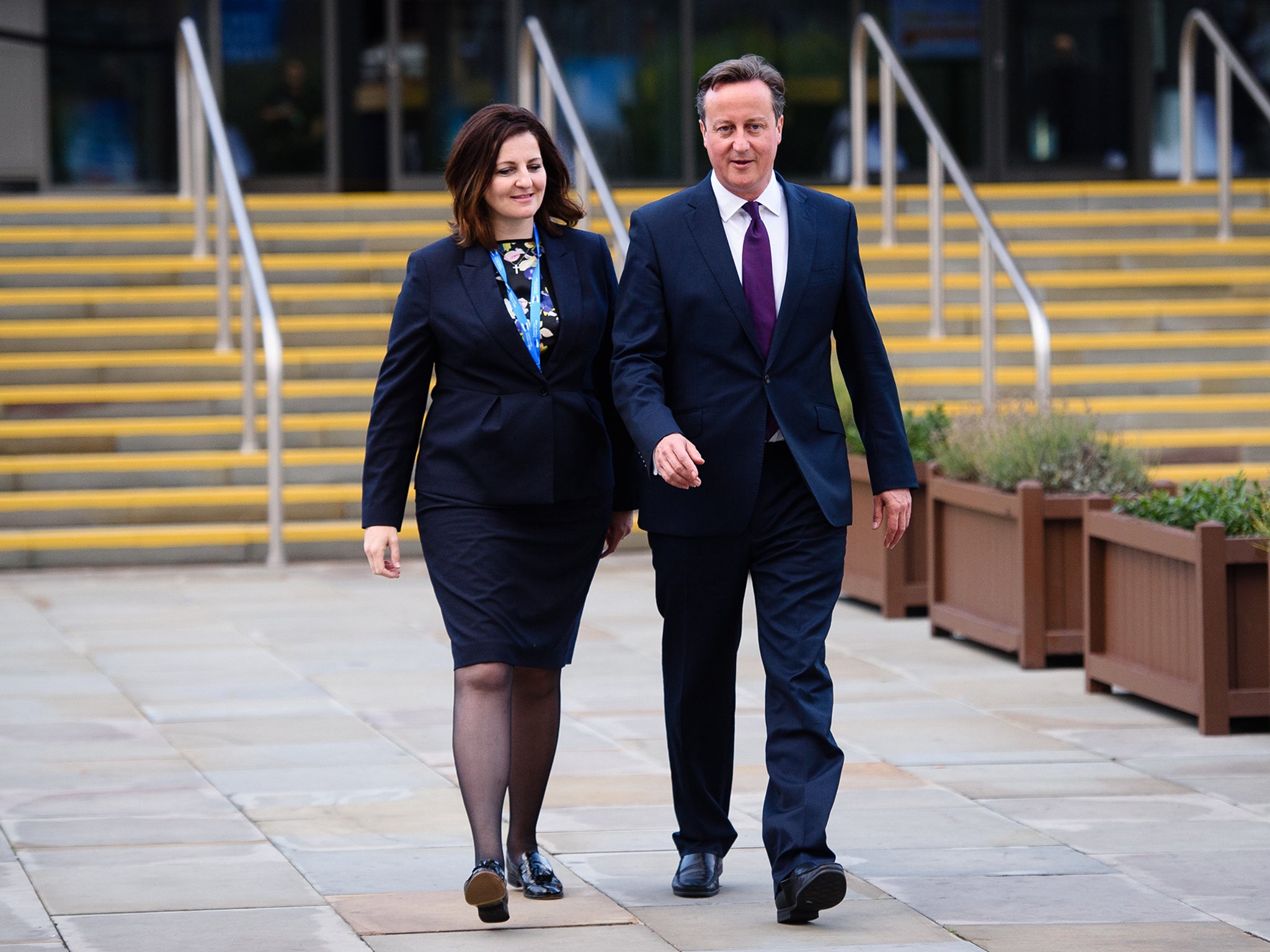 Female Conservative MPs have reportedly complained of being used as "arm candy" for David Cameron in photographs as he walks between events at this year's conference.
According to The Spectator, a number of predominantly new female MPs have been told to stand or walk alongside the Prime Minister in Manchester.
One reportedly told the publication: "I didn't get into Parliament to be a bit of f***ing arm candy".
Those who have been pictured with Mr Cameron this week include Kelly Tolhurst, the MP for Rochester and Stroud , and the new MP for Eastbourne, Caroline Ansell.
Nicky Morgan, the women's minister, later made a joke during her speech in apparent response to the report, that her female Conservative colleagues would "flatten" any journalist who dared to describe them as "army candy".
Fringe meetings at this year's Conservative Party conference have been criticised over panels dominated by men, with at least 16 featuring all-white, male panellists.
The Prime Minister has long tried to shake the Conservative Party percieved image of upper class, middle-aged white men, and has often been criticised for failing to connect with female voters.
Previous gaffes include telling Angela Eagle, shadow chief secretary to the Treasury, to "calm down dear", and dismissing Tory MP Nadine Dorries as "frustrated".
In a subsequent interview with Ms Dorries in Tatler, the MP said it was a "patronising, sexist thing to do".
Join our commenting forum
Join thought-provoking conversations, follow other Independent readers and see their replies