Ukip general secretary Roger Bird steps down over sexual harrassment claims – even after being cleared by party investigation
Party officials and Mr Bird 'mutually agreed' he should step down due to 'unfortunate publicity' from the incident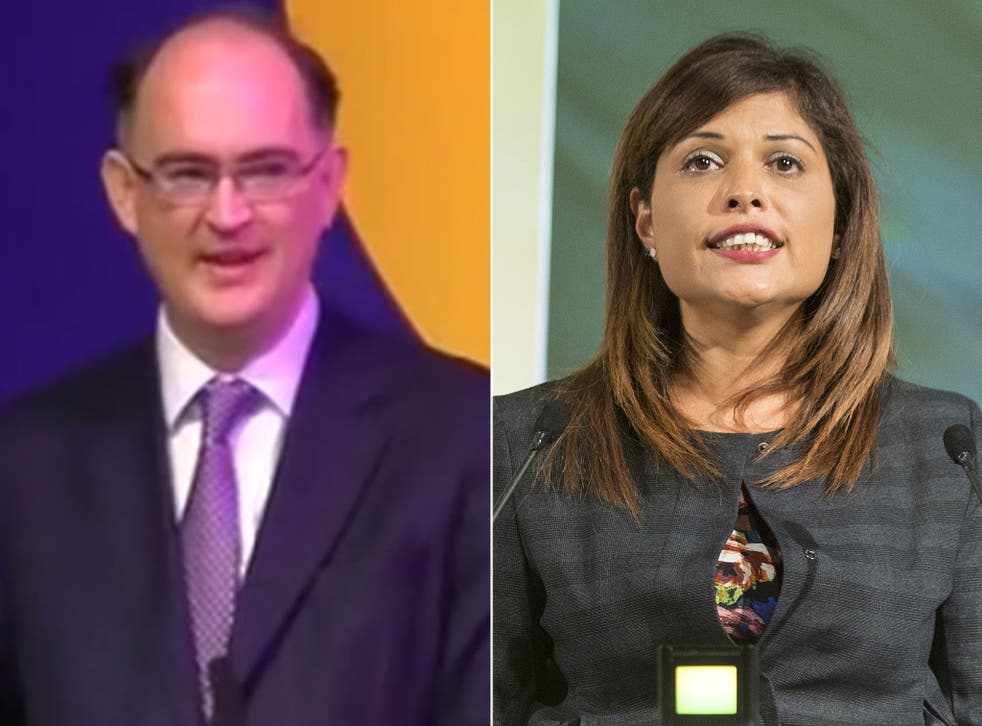 Ukip's general secretary Roger Bird has stepped down from his position after sexual harassment allegations were made against him by one of the party's rising stars.
A party probe this afternoon said it believed Mr Bird had done nothing wrong and that the relationship between him and Natasha Bolter had been "consensual".
However, Mr Bird and party officials "mutually agreed" that he should step down because of the "unfortunate publicity" surrounding the allegations.
Mr Bird said he was still a supporter of the eurosceptic party despite his resignation.
The investigation also found that his actions did not compromise the integrity of Ukip's candidate selection process.
"I am very glad that the party has investigated and dismissed the allegations of sexual harassment and any impropriety regarding the selection of Ms Bolter as a candidate," Mr Bird said.
"I wish Ukip every success in the election campaign. I remain a member and keen supporter of the party and I will continue to make every effort to help our candidates to victory in May."
Ms Bolter, a former Labour activist who was in the running to be the party's candidate in the winnable seat of South Basildon in Essex accused Mr Bird of propositioning her after his involvement in her selection as a prospective candidate. He denied her version of events.
Ukip's confusing policies

Show all 7
A Ukip spokesman said the investigation into the allegations had been robust and conducted by an external, independent human resources company.
"Ukip has concluded its inquiry into allegations regarding its general secretary, Roger Bird. The inquiry was conducted by an independent HR consultancy, to ensure that these serious allegations were fully, impartially and carefully investigated," the spokesperson said.
"As a result of the investigation, the party accepts Mr Bird's statement that the personal relationship between him and Ms Bolter was consensual and found no evidence to support the allegation of sexual harassment.
"In addition, the party is satisfied that Mr Bird's actions did not compromise the integrity of its candidate selection process, and indeed that the circumstances of the case underline the robust nature of the party's assessment, approval and candidate vetting system.
"Given the unfortunate publicity stimulated by media speculation, it has been mutually agreed to bring Mr Bird's fixed term contract of employment to an earlier conclusion. The party would like to thank Mr Bird for his contribution and valued service over the past five months."
Register for free to continue reading
Registration is a free and easy way to support our truly independent journalism
By registering, you will also enjoy limited access to Premium articles, exclusive newsletters, commenting, and virtual events with our leading journalists
Already have an account? sign in
Join our new commenting forum
Join thought-provoking conversations, follow other Independent readers and see their replies