Angry residents hit out at cabinet minister who wrongly claimed 'waking watch' fees would be cut
Exclusive: Robert Jenrick promised to call in 'a regulator', but turned to local councils — who lack the powers to act
Rob Merrick
Deputy Political Editor
Sunday 10 January 2021 15:30 Comments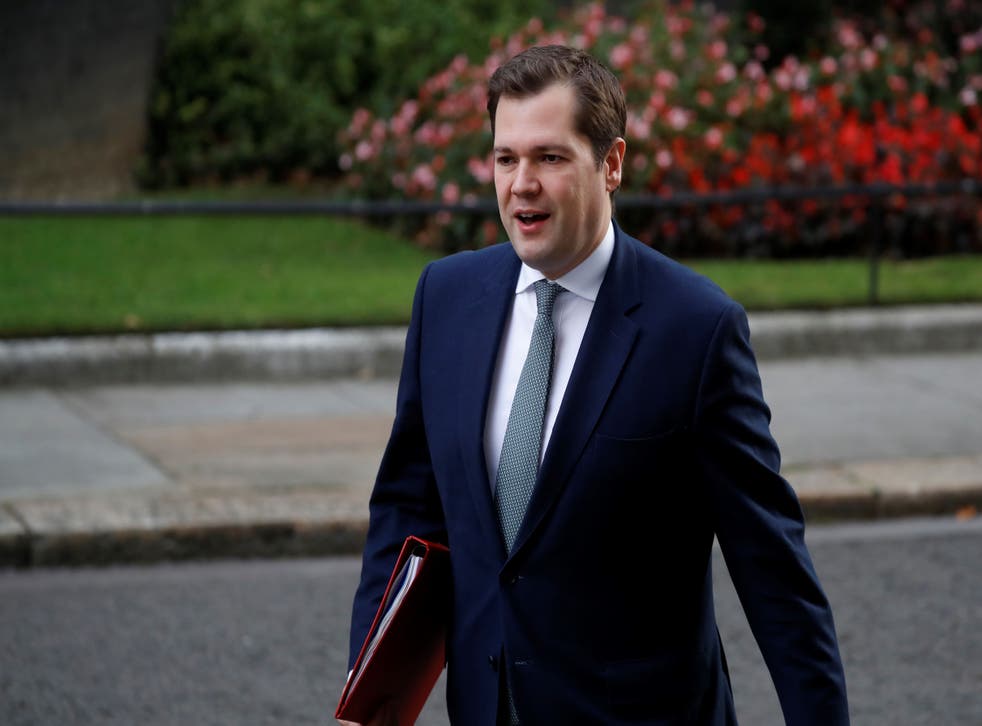 A cabinet minister is being pilloried for wrongly claiming he would curb the crippling fees charged by firms patrolling buildings at risk of a Grenfell-style fire.
Angry residents, forced to pay thousands of pounds a month for "waking watches", lashed out at Robert Jenrick for misleading the public and offering false hope.
The housing secretary has also been strongly criticised by the Local Government Association (LGA), after he told councils to crack down on the charges – pointing out they have no powers to do so.
The controversy comes after Mr Jenrick survived the scandal of unlawfully approving a planning application in a way that would have saved a Tory donor tens of millions of pounds.
His department also approved a controversial £25m Towns Fund handout to his Newark constituency – which was one of 101 winners despite being only 270th on the most-deprived list.
The fresh row was sparked when Mr Jenrick, in November, called the "outrageous" waking watch charges "a national scandal" and said they must be cut.
"We will be reporting this to the regulatory authorities and hope that they will clamp down on these practices as quickly as possible," the House of Commons was told.
For weeks, his Ministry of Housing, Communities and Local Government (MHCLG) has refused to answer The Independent's questions to establish which regulator he would write to and what its powers are.
It has now emerged that Mr Jenrick has told local authority trading standards departments to "use their powers to investigate" sky-high charges.
But trading standards is not a national regulator for housing, being a locally run service where councils respond to wide-ranging complaints made by local residents.
An LGA spokesperson told The Independent: "Consumer protection legislation does not give councils the power to act on concerns about the cost of waking watch schemes.
"If the scheme was provided in such a way as to be seriously misleading then it might be possible to act, but this would depend on specifics of the case – and we are not aware of any cases being brought to councils that were actionable."
Ritu Saha, co-founder of UK Cladding Action Group, said residents in the 57 flats in her building had paid in excess of a staggering £500,000 on waking watches since November 2017 – at least £11,000 each, per month.
There had been no independent evaluation of their effectiveness and there was "no one to complain to" in a system "completely unregulated".
"It is astonishing that Robert Jenrick has no real understanding of the basic issues of the building safety and cladding crisis that has engulfed the nation, over three and a half years on from Grenfell," she said.
"Innocent residents are made financially destitute and are facing extreme mental anxiety with waking watch costs which sometimes are higher than mortgage payments.
"Now he has tried to shift responsibility onto a body that has no powers at all in this area."
The watches are in place because of the failure to remove cladding from hundreds of buildings, more than three years after the Grenfell tragedy claimed 72 lives.
Last month, Mr Jenrick announced £30m to help residents instal alarm systems, to try to reduce the ongoing fees they are paying.
But, the LGA added: "The fund will not cover all the systems that are required as a result of the catastrophic failure of buildings safety over decades."
MHCLG declined to discuss why Mr Jenrick had promised MPs he would call in "a regulator", when he had in fact written to trading standards.
However, a spokesperson added he had "raised the issues with Dame Judith Hackitt, who is advising the government on how best to establish the powerful new building safety regulator".
Register for free to continue reading
Registration is a free and easy way to support our truly independent journalism
By registering, you will also enjoy limited access to Premium articles, exclusive newsletters, commenting, and virtual events with our leading journalists
Already have an account? sign in
Join our new commenting forum
Join thought-provoking conversations, follow other Independent readers and see their replies