Tech firms prepare for showdown with Government over terrorists' use of WhatsApp
Analysis: It is highly surprising if the police made such a firm assertion about Khalid Masood's lack of outside involvement had the security agencies not found the contents of the London attacker's message history
Kim Sengupta
Defence Editor
Tuesday 28 March 2017 23:24 Comments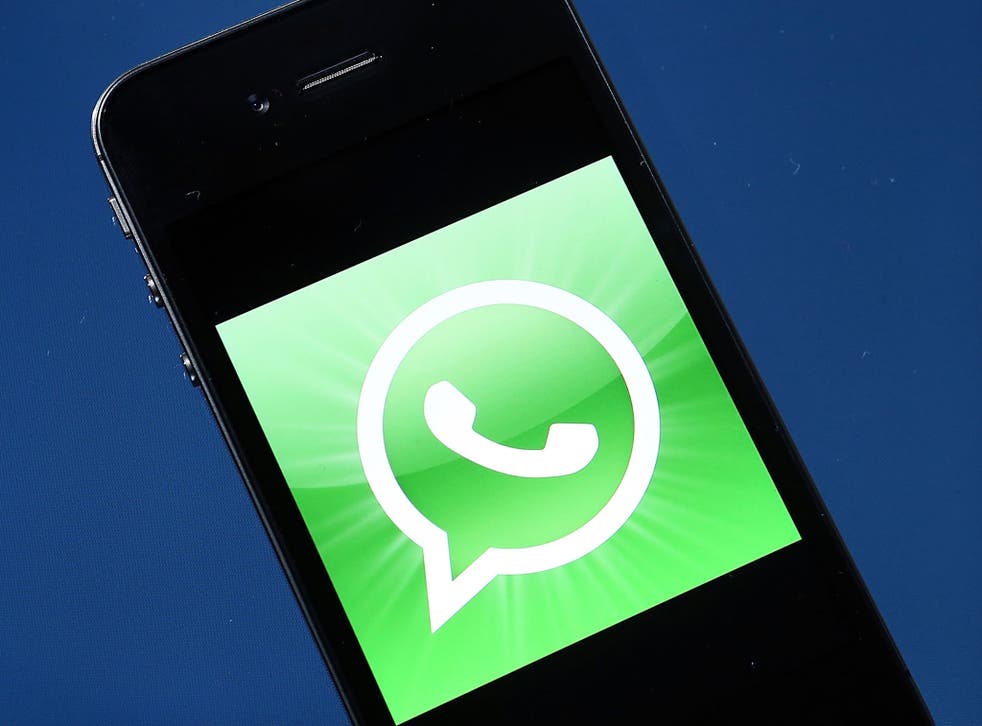 Major international tech firms will be asked at a meeting this week by the Government to combat terrorists' use of their products amid accusations that the investigation into the London attacks was being hampered by the privacy rules applied by internet companies.
It has emerged that the killer, British Muslim convert Khalid Masood, used the messaging service WhatsApp just minutes before slamming his car into the crowds on Westminster Bridge.
The Home Secretary, Amber Rudd, has complained that the security agencies have been unable to access the message because of the use of encryption.
However, the Government's and the police's position on the issue appears to be confusing and contradictory.
Scotland Yard, in public statements made by Deputy Assistant Commissioner Neil Basu, has declared that there is no evidence that Masood was involved with Isis or al-Qaeda.
There have, however, been repeated recent atrocities – two in France and two in Germany just in the last year – in which terrorists initially written off as "lone wolves" were subsequently found to have been guided through messaging services by Isis "handlers" until just before they carried out their attacks.
It is highly surprising if the police, analysts point out, made such a firm assertion about the lack of outside involvement had the security agencies not found out the contents of Masood's WhatsApp message.
MI5 has refused to confirm or deny that the WhatsApp message has been accessed.
Brian Paddick, the Liberal Democrat home affairs spokesman and former Metropolitan Police Deputy Assistant Commissioner, said: "My understanding is that there are ways security services could view the content of suspected terrorists' encrypted messages and establish who they are communicating with."
Robert Emerson, a security analyst, said: "If the police made the statements about lack of outside influence on Masood without accessing the WhatsApp message then they are at risk of holding themselves hostage to fortune in what may come out in the future.
If they have accessed the material, then why are ministers saying what they have been saying? "
The police's statements on Masood's motivation are unclear. On Saturday, Mr Basu stated that "we must accept that there is a possibility we will never understand why he did this".
By Monday this had become: "There is clearly an interest in jihad." Having said that Masood had acted alone on Saturday, the police carried out another arrest, that of a 30-year-old man the following day, and extended the time in custody of a 52-year-old man.
Amber Rudd on WhatsApp - social media giants must do more in terror fight
Meeting her European Union counterparts days before Theresa May triggers Article 50 on Brexit, the Home Secretary called for European Union action to tackle online terrorism.
Before leaving for Brussels she had said: " It's completely unacceptable. There should be no place for terrorists to hide.
"We need to make sure that organisations like WhatsApp, and there are plenty of others like that, don't provide a secret place for terrorists to communicate with each other ...
"On this situation we need to make sure that our intelligence services have the ability to get into situations like encrypted WhatsApp."
However, asked whether she opposed the use of end-to-end encryption, Ms Rudd, who herself uses WhatsApp, said: 'End-to-end encryption has a place, cyber security is really important and getting it wrong costs the economy and costs people money."
Brad Smith, chief executive of Microsoft, said: "We will not help any government, including our own, hack or attack any customer anywhere. We will turn over data when we are legally compelled to do so."
There have been number of warnings against rushing through legislation from people highly experienced in the security field. Mr Paddick stressed: "These terrorists want to destroy our freedoms and undermine our democratic society.
"By implementing draconian laws that limit our civil liberties, we would be playing into their hands."
Major General Jonathan Shaw, a former Downing Street adviser on cyber security and former head of the SAS, pointed out: "There's a debate in Parliament about the whole 'snooper's charter' and the rights of the state and I think they are trying to nudge the debate more in their line.
"The problem will mutate and move on. We are aiming at a very fluid environment here. We are in trouble if we apply blunt weapons to this, use absolutist solutions."
The criminal and political risks which will come with lack of encryption were pointed out by Sam Dumitu, from the think tank the Adam Smith Institute. "It is mathematically impossible to build a back door for just the good guys. It means building a back door to your private messages for Putin's favourite hacker, Guccifer. It means opening up your private photos to perverts like the iCloud hacker. End-to-end encryption keeps us safe."
Register for free to continue reading
Registration is a free and easy way to support our truly independent journalism
By registering, you will also enjoy limited access to Premium articles, exclusive newsletters, commenting, and virtual events with our leading journalists
Already have an account? sign in
Join our new commenting forum
Join thought-provoking conversations, follow other Independent readers and see their replies