Women-only train carriages: Labour MP prompts anger with idea to stop rise in sexual offences
While segregated travel is available in some parts of the world, including India, Iran and Brazil, 'ladies only' compartments were phased out on British railways in 1977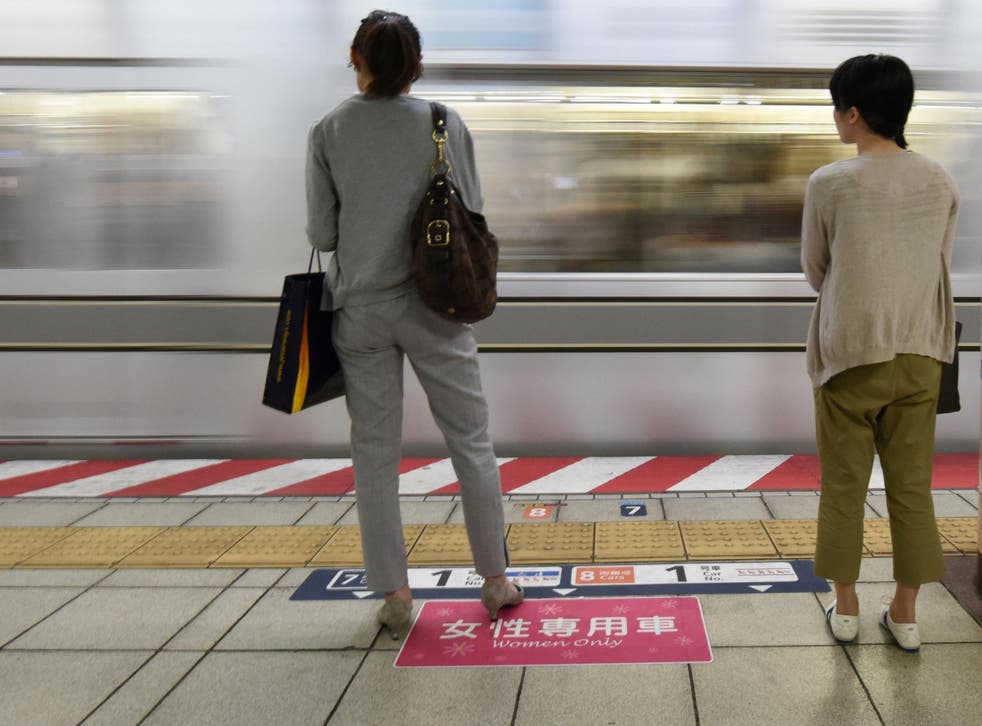 Labour shadow minister Chris Williamson has come under fire from his own colleagues after suggesting women-only train carriages may be needed in the UK to tackle a rise in sexual assaults.
Highlighting the growing number of sexual offences reported to British Transport Police over the last year, the MP for Derby North said it would be "worth consulting" on the policy which could help create a "safe space" for female commuters.
But Mr Williamson's suggestion was quickly derided by his colleagues, with one adding it amounted to "giving up on trying to prosecute assaults".
While segregated travel is available in some parts of the world, including India, Iran, Japan and Brazil, "ladies only" compartments were phased out on British railways in 1977.
An attempt to reintroduce them was first floated by Jeremy Corbyn during the 2015 leadership campaign but was quickly dropped following criticism from across the political spectrum. His rival at the time, Liz Kendall, said such a policy would be "an admission of defeat, rather than a sustainable solution".
Mr Williamson's comments come as the latest figures show that 1,448 sexual offences on UK trains were reported in 2016-17 to the British Transport Police – up from 650 in 2012-13.
"It would be worth consulting about it," the shadow emergency services minister told Politics Home. "It was pooh-poohed [when Mr Corbyn suggested it] but these statistics seem to indicate there is some merit in examining that."
He continued: "Complemented with having more guards on trains, it would be a way of combating these attacks, which have seen a worrying increase in the past few years.
"I'm not saying it has to happen, but it may create a safe space. It would be a matter of personal choice whether someone wanted to make use of it."
Responding to his comments the Labour MP Jess Phillips said it was "an absolutely terrible idea" that amounted to "giving up on trying to prosecute assaults".
"Also men should be incredibly annoyed by suggestion they can't control themselves," she added. "Sexual violence isn't about urges it's about power. If you take your feminist cues from Saudi Arabia you've gone wrong."
The Walthamstow MP Stella Creasy added: "Doesn't keep women safe to restrict their movements – it normalises attacks. We need to be clear they are problem, not women's seating plans."
On the subject, in 2015, the Labour leader said: "My intention would be to make public transport safer for everyone from the train platform to the bus stop to the mode of transport itself.
"However, I would consult with women and open it up to hear their views on whether women-only carriages would be welcome – and also if piloting this at times and [on] modes of transport where harassment is reported most frequently would be of interest."
Register for free to continue reading
Registration is a free and easy way to support our truly independent journalism
By registering, you will also enjoy limited access to Premium articles, exclusive newsletters, commenting, and virtual events with our leading journalists
Already have an account? sign in
Register for free to continue reading
Registration is a free and easy way to support our truly independent journalism
By registering, you will also enjoy limited access to Premium articles, exclusive newsletters, commenting, and virtual events with our leading journalists
Already have an account? sign in
Join our new commenting forum
Join thought-provoking conversations, follow other Independent readers and see their replies