Islamist militants beheading children as young as 11 in Mozambique, says Save the Children
'We tried to escape, but they took my eldest son and beheaded him,' says mother of victim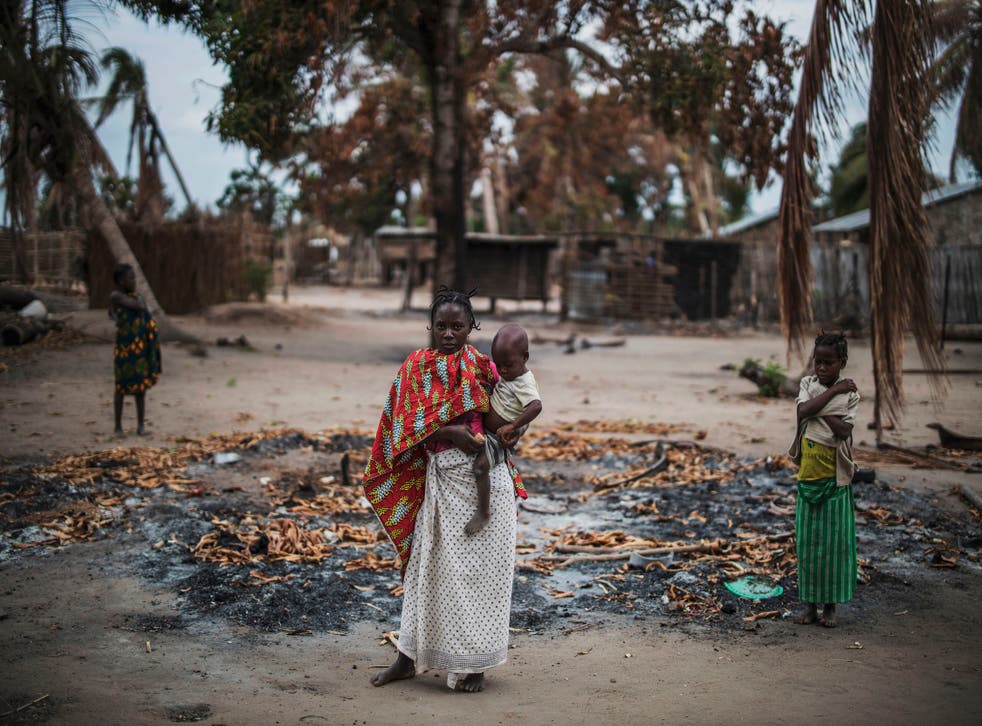 Islamist millitants are beheading children as young as 11 in Mozambique, according to Save the Children.
The killings have taken place in one of the country's poorest provinces, known as Cabo Delgado, with militants said to be pledging allegiance to Isis.
In total, more than 2,500 people have been killed since an Islamist insurgency took hold in the country in 2017.
Almost 700,000 people have been forced to abandon their homes – a figure "almost seven times the number reported a year ago", the aid agency said.
Save the Children spoke to families who have been displaced with one mother explaining how her 12-year-old son was killed by militants as she looked on while hiding with her other children. 
She said: "That night our village was attacked and houses were burned. When it all started, I was at home with my four children. 
Read more:
"We tried to escape to the woods, but they took my eldest son and beheaded him.
"We couldn't do anything because we would be killed too."
Another mother, whose name was not given, explained how after her 11-year-old son was killed she "understood that it was no longer safe to stay in [the] village".
The report went on to explain how she had been forced to spend "five days eating green bananas and drinking banana tree water" with her father and other children, until they managed to escape to safety.
Save the Children's director in Mozambique, Chance Briggs, said reports of attacks on children "sicken us to our core", telling how staff had been "brought to tears" when listening to stories of the attacks told by mothers.
"A major concern for us is that the needs of displaced children and their families in Cabo Delgado far outweigh the resources available to support them," Mr Briggs said.
He said it was critical that "all parties to this conflict must ensure that children are never targets".
The insurgents, thought to be made up predominantly of the young and unemployed, are part of the al-Shabab network.
Analysts believe the insurgency began over socio-economic grievances as locals complained they had not benefited from the province's ruby and gas industries. The province remains one of the poorest in Mozambique.
A video released last year showed one militant leader saying: "We occupy [the towns] to show that the government of the day is unfair. It humiliates the poor and gives the profit to the bosses."
Mozambique's government appears to be seeking a military solution although, with an army lacking in sufficient equipment, soldiers are not well equipped to deal with the insurgency.
On Monday it was confirmed by US embassy officials in the country's capital, Maputo, that the US army would spend two months training soldiers there and providing "medical and communications equipment".
There have also been reports of Russian and South African mercenaries being drafted in to help fight the militants.
Join our new commenting forum
Join thought-provoking conversations, follow other Independent readers and see their replies