Kenya shopping mall attack: Was British 'White Widow' Samantha Lewthwaite among militants killed in Nairobi massacre?
Kenyan foreign minister says British woman experienced in terrorist activities was among attackers at Nairobi shopping centre
Heather Saul
Tuesday 24 September 2013 16:25 Comments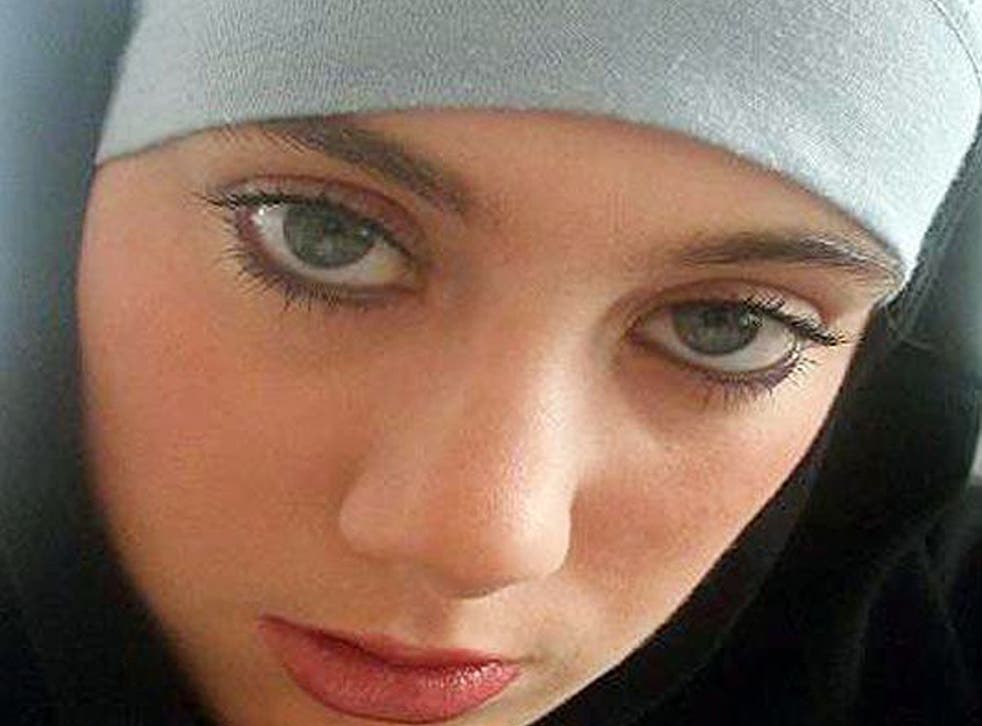 The Kenyan foreign minister has fuelled speculation that the wife of a 7/7 bomber is among militants who laid siege to a Kenyan mall, after saying a British woman who had engaged in terrorism "many times before" was involved.
Comments made by Amina Mohamed have now spurned belief that the woman in question could be "White Widow" Samantha Lewthwaite, already wanted by Kenyan police over alleged links to a terrorist cell suspected of plotting to bomb the countries coast.
Ms Mohamed said a female terrorist acted alongside "two or three" Americans as security forces began a fourth day of fighting at the shopping centre where at least six Britons are believed to have died.
"From the information that we have, two or three Americans (were involved) and I think, so far, I have heard of one Brit... a woman ... and I think she has done this many times before," she told the PBS NewsHour programme.
Ms Mohammed's comments directly contradicted Kenyan Interior Minister Joseph Ole Lenku, who had said earlier on Monday that all of the terrorists were male, but some had dressed as women, leading to the confusion over their gender.
Muslim convert Lewthwaite, who was married to 7 July suicide bomber Jermaine Lindsay, disappeared with her children in March last year and has been on the run in east Africa for approximately two years after being wanted in connection with an alleged plot to attack hotels and restaurants in Kenya.
Speculation is now growing that Lewthwaite could among those militants dead after one intelligence officer and two soldiers told Reuters that one of the dead attackers was a white woman.
Asked if the dead woman was Lewthwaite, the intelligence officer said: "We don't know."
While the government announced Sunday that most hostages were free, a security expert with contacts inside the mall said at least 10 were still being held by the band of attackers.
Mr Lenku had said the evacuation of hostages had gone "very, very well" and that Kenyan officials were "very certain" that few if any hostages were left in the building.
But a Twitter account believed to belong to al-Shabaab said hostages inside "are still alive, looking quite disconcerted, but, nevertheless, alive."
The terror attack began on Saturday, when gunman started shooting inside the exclusive Westgate Mall in the Kenyan capital of Nairobi, often frequented by expatriates and tourists. Gunmen killed or held hostage non-Muslims, whilst Muslims were allowed to leave.
Somalia based Islamist group al-Shabaab have claimed responsibility of the attack, which officials say has killed 62 and injured 175 civilians.
Ms Mohamed said countries fighting these terrorists must "up their game" in the wake of the massacre, adding: "I think this new attack tells us that we did not do enough."
The Kenyan government needs to work "much more with the US and the UK because both the victims and the perpetrators came from Kenya, the United Kingdom and the United States", she said.
Prime Minister David Cameron said it appeared at least six Britons had died as he returned from a Balmoral break with the Queen to chair a meeting of the emergency Cobra committee in Whitehall last night.
But Defence Secretary Philip Hammond warned the death toll could be even higher. "It is possible we will discover further British nationals once the building is fully secure," he said.
Speaking in Pakistan, broadcast on the BBC, Home Secretary Theresa May said: "I'm aware of the reports that there has been a British woman involved.
"At this time until we've seen the investigation completed, It's not possible to comment further. As I indicated earlier, I'm not able to give further details."
Further reading:
British boy freed after telling jihadist: 'You're a bad man'
Hero ex-Marine re-entered mall 12 times to save 100 people
The victims came from around the world. So did their killers
'All hostages freed' as Kenyan soldiers take control of mall
Kenyans are more united in tragedy's aftermath
The victims: The architect and his pregnant wife
Video: Amateur footage from Kenya shopping mall attack
Ian Birrell: How to fight al-Shabaab
Register for free to continue reading
Registration is a free and easy way to support our truly independent journalism
By registering, you will also enjoy limited access to Premium articles, exclusive newsletters, commenting, and virtual events with our leading journalists
Already have an account? sign in
Join our new commenting forum
Join thought-provoking conversations, follow other Independent readers and see their replies