UN sacks commander of peacekeeping force in South Sudan after ignoring rape of women
During the attack 'civilians were subjected to and witnessed gross human rights violations, including murder, intimidation, sexual violence and acts amounting to torture'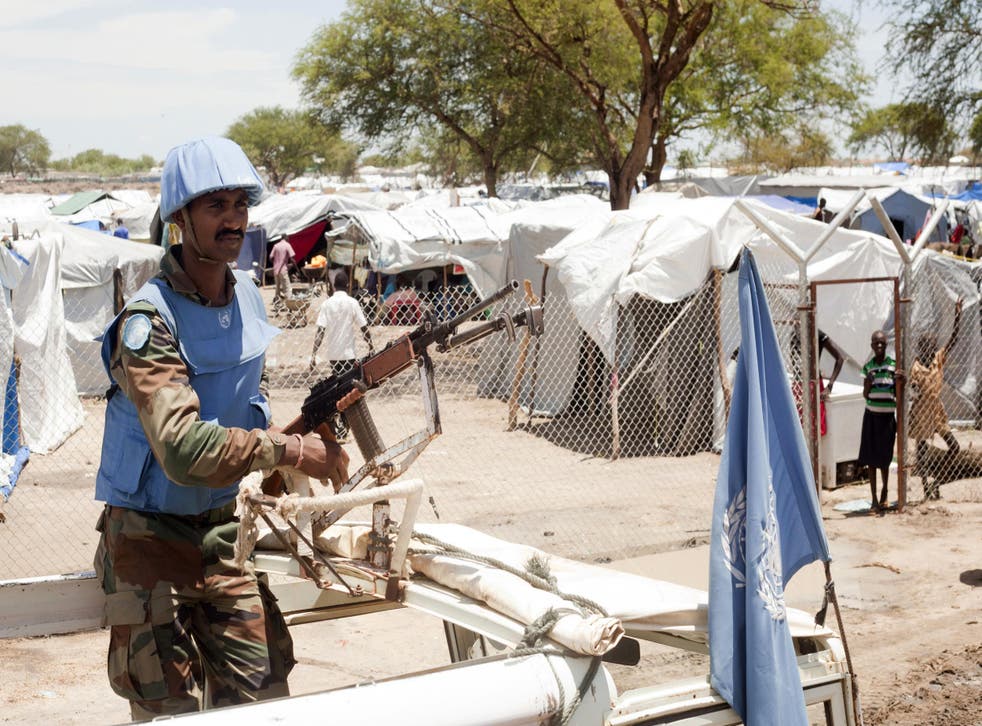 The UN has sacked the commander of its peacekeeping force in South Sudan following a report showing he failed to protect civilians from rape and murder.
Hundreds were killed in heavy fighting in the capital of Juba in July as forces loyal to President Salva Kiir clashed with those of vice president Riek Machar with helicopter gunships and tanks.
The report from a UN special investigation found lack of leadership in the UN mission culminated in a "chaotic and ineffective response" to the fighting.
Peacekeepers abandoned their posts and failed to respond to pleas for help from aid workers under attack in a nearby hotel compound, according to a summary of the report.
Around a dozen aid workers and UN staff housed at the Terrain hotel compound were attacked by South Sudanese soldiers on 11 July, but the peacekeepers failed to come to their aid despite being less than a mile away.
In pictures: Hundreds killed in South Sudan clashes

Show all 12
During the attack, "civilians were subjected to and witnessed gross human rights violations, including murder, intimidation, sexual violence and acts amounting to torture perpetrated by armed government soldiers," the report said.
One victim said a soldier pointed an AK-47 at her and delivered an ultimatum: "Either you have sex with me, or we make every man here rape you and then we shoot you in the head." She was raped by 15 South Sudanese soldiers.
There were multiple requests to the peacekeepers from China, Ethiopia, India and Nepal for forces to be dispatched, but each contingent "turned down the request, indicating their troops were fully committed".
The mission, known as UNMISS, has 16,000 troops deployed in South Sudan, which has been at war since December 2013. It was led by Lieutenant General Johnson Mogoa Kimani Ondieki of Kenya, who had been the force commander since May.
UN spokesman Stephane Dujarric said: "The special investigation found that UNMISS did not respond effectively to the violence due to an overall lack of leadership, preparedness and integration among the various components of the mission."
Mr Ban said he was "deeply distressed by these findings" and "alarmed by the serious shortcomings" of the UN mission.
The UN chief "has asked for the immediate replacement of the force commander," Mr Dujarric said.
UN urges South Sudan to accept more peacekeepers
The inquiry found Chinese peacekeepers abandoned their positions at least twice and Nepalese peacekeepers failed to stop looting inside the UN compound.
It said peacekeepers "continued to display a risk-averse posture unsuited to protecting civilians from sexual violence" and other attacks after the crisis.
Join our new commenting forum
Join thought-provoking conversations, follow other Independent readers and see their replies