39,000 striking Verizon workers could be back at work 'next week'
The ongoing strike began on 13 April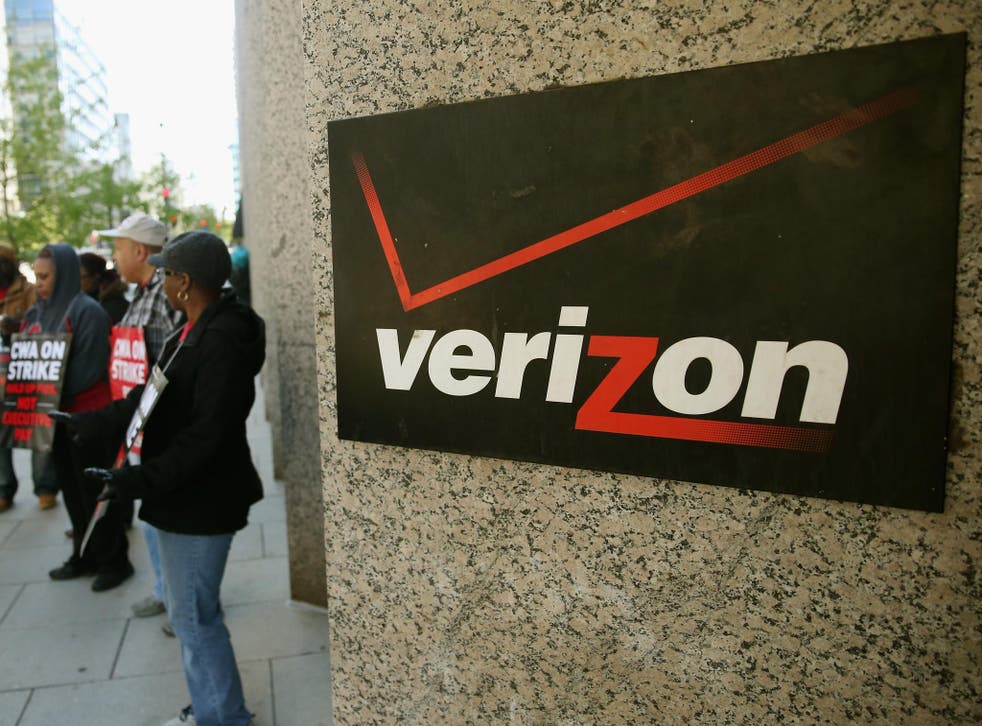 Around 39,000 striking workers could be back to work next week after telecoms giant Verizon has reportedly struck a deal in principle with trade unions.
Labor secretary Thomas Perez said the deal is being written up and will be submitted from union members for approval.
Mr Perez said in a statement to the Associated Press that the employees could be back to work "next week".
The news comes following 13 days of negotiations between the employer and two trade unions.
It also follows news that at least 35,000 striking Verizon employees face being cut from the payroll in May, according to a Labor Department report.
The department's monthly strike report, to be published on 3 June, showed that 35,100 Verizon employees were "idle" during the survey period for the May payrolls count, as reported by Reuters.
The report considers anyone who did not receive a paycheck as "unemployed".
Close to 40,000 workers in nine eastern states and Washington DC, ranging from network technicians to customer service representatives, walked out on 13 April, the largest strike in recent US history. They had been working without a contract since last August.
The strike is ongoing and has threatened thousands of customers with disruption to their services.
Verizon has said it needs to protect replacement workers from harassment as the strike has reached its seventh week.
The two sides are facing off in court over alleged misbehavior by picketers like blocking off roads and targeting hotels where the replacement workers are staying.
Bernie Sanders joined Verizon workers on a picket line
The telecoms giant has pushed for restraining orders against picketing workers in Delaware and Massachusetts, following earlier court orders issued in New York and Pennsylvania.
The two unions involved, the Communications Workers of America and the International Brotherhood of Electrical Workers, have denied they are encouraging any wrongdoing.
On 17 May the employer returned to the negotiating table after a month of unproductive talks.
Verizon said it will offer a 7.5% pay hike for the new contract over the next five years but also wants new rules to allow more flexibility and lower costs as the telephone business declines and the wireless side of the business becomes more important.
The strike is predicted to reduce Verizon's 2016 earnings by about $200 million, according to telecom analyst Barry Sine, as reported by Philly.com.
Democratic presidential candidate Bernie Sanders said Verizon is "the poster child for corporate greed", claiming the company is only motivated by profit and does not pay enough tax.
Verizon CEO Lowell McAdam responded that Mr Sanders' views "ignorant" and "contemptible".
Verizon employs about 177,000 people.
Join our new commenting forum
Join thought-provoking conversations, follow other Independent readers and see their replies