US government memo on the danger of leaking to media has been leaked
Leaking is "to the detriment of the reputation of the institution from which the leak emanated", says the four page document
Niamh McIntyre
Saturday 25 February 2017 10:39 Comments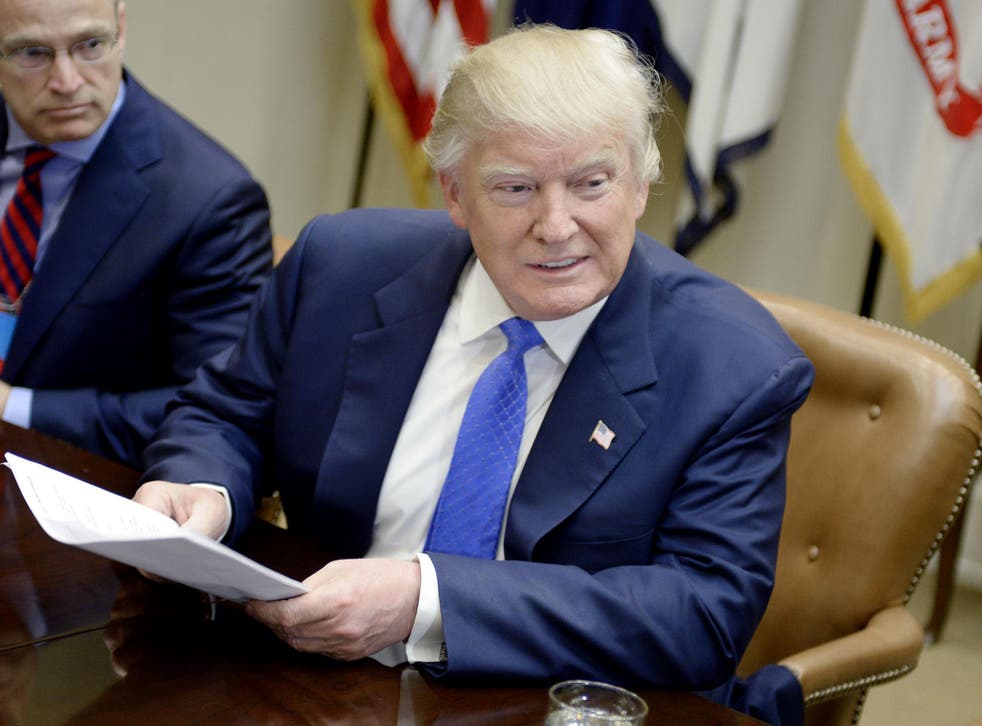 A US government memo setting out strategies for preventing leaks of classified information, has been leaked to the media.
The four-page document details how Donald Trump's new secretary of State, Rex Tillerson, might be able to prevent the public disclosure of sensitive information, including issues affecting ongoing policy discussions within the department.
"When such information is leaked … It chills the willingness of senior government officials to seek robust and candid advice, which ultimately is to the detriment of informed policymaking and the reputation of the institution from which the leak emanated," it states.
The document claims that leaks coming out of the Department could hinder staff from participating fully in these policy discussions, due to security concerns.
"If the Department is going to be able to influence policy deliberations, we need to have a reputation for engaging responsibly in those deliberations," it says.
Donald Trump says 'the leaks are real, the news is fake' in response to Michael Flynn resignation
State Department staff told The Washington Post that Mr Tillerson and his staff have already taken action to prevent further leaking of classified information.
The Secretary of State has reportedly excluded a number of officials from his daily meeting with senior staff, and restricted the circulation of the minutes of meetings with foreign officials.
Staff have also been told that requests for sensitive information should be made exclusively over the phone, or in person, to avoid the potential leaking of an email chain.
However, these new measures were unable to prevent the publication of the leaked memo.
President Trump has repeatedly criticised "illegal" government leaks and vowed to find those responsible.
Many of the leaks have concerned his administration's unusual relationship with Russia, but he has also suffered from leaks concerning phone calls with foreign leaders.
Early drafts of controversial executive orders have also been made public.
Mr Trump has not always taken such a strong line against leaking.
Register for free to continue reading
Registration is a free and easy way to support our truly independent journalism
By registering, you will also enjoy limited access to Premium articles, exclusive newsletters, commenting, and virtual events with our leading journalists
Already have an account? sign in
Join our new commenting forum
Join thought-provoking conversations, follow other Independent readers and see their replies