American Health Care Act: Donald Trump's supporters would be some of the biggest losers under reform bill
The top ten states for pre-existing conditions all went for Trump in 2016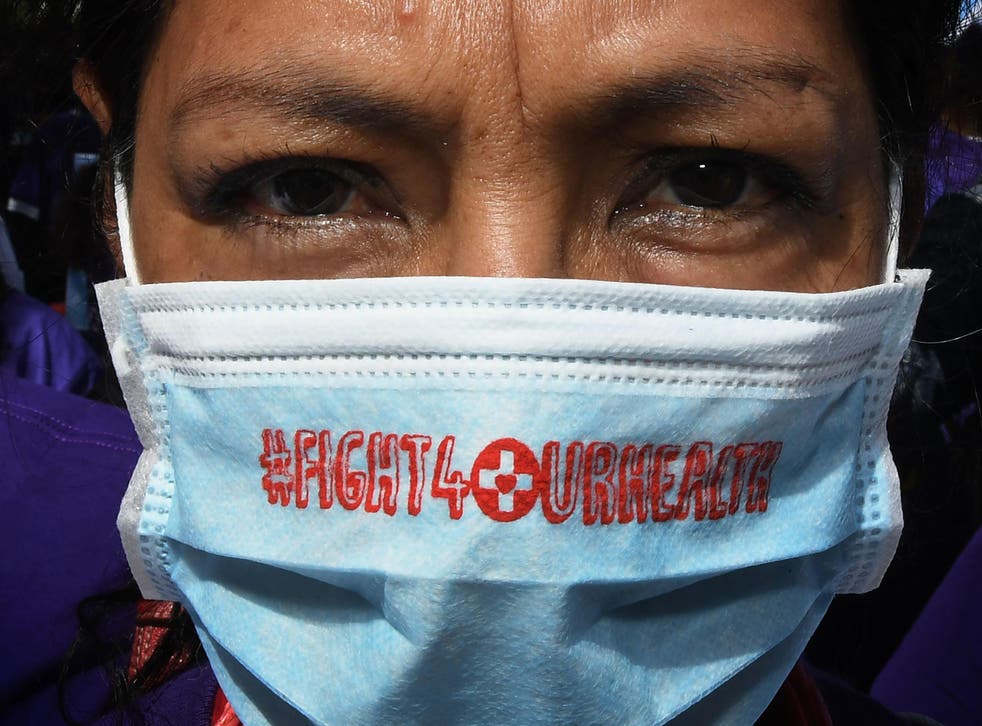 If the newest version of the American Health Care Act passes Congress, it will be a major legislative victory for President Donald Trump on the Hill – but it could also prove a huge loser at the polls.
The top ten states for pre-existing health conditions all went for Mr Trump in the 2016 presidential election, data from the Kaiser Family Foundation shows. If 'Trumpcare' puts theses voters' coverage in jeopardy, it might spell disaster for their representatives in Congress.
The first version of 'Trumpcare' preserved existing Obamacare protections for those with preexisting conditions – the technical term for prior health problems that insurance companies won't cover. That version of the bill failed to get enough support for a House vote, so Republicans went back to the drawing board.
The newest version of the healthcare bill is expected to let states repeal Obamare protections, and place those with pre-existing conditions in "high-risk pools" – subsidised insurance programmes for "uninsurable" populations. The bill will likely give $8 million toward financing these pools, but many medical experts say that's still not enough.
"Our experience with high-risk pools finds them often underfunded and unable to stabilise insurance markets," Dr. Bruce Siegel, CEO of America's Essential Hospitals, told Forbes. "It strains credibility to suggest that $8 billion over five years for millions of sick Americans solves the pre-existing conditions dilemma."
Research suggests about 27 per cent of Americans under the age of 65 have conditions that could leave them uninsured, or stuck in a high-risk pool, if Obamacare protections were repealed. And those people make up a large share of the voters in typically red states, which could put Republican representatives in jeopardy in 2018.
World news in pictures

Show all 50
Republican Senator Luther Strange, for example, is up for re-election in Alabama, where 33 per cent of the population under 65 has a pre-existing condition. Senator Roger Wicker's seat is subject to vote in Mississippi, where those with pre-existing conditions make up 34 per cent of the non-elderly population. Senator Bob Corker in Tennessee will be answering to 32 per cent of his population that could see increased premiums if the new healthcare legislation is passed.
Democrats need to gain only three seats in the midterms to gain control in the Senate. And while the vast majority of Trump voters say repealing Obamacare is "extremely" or "very" important, a mere 17 per cent of all voters supported the first version of repeal and replace. About 47 per cent voters said they would be less likely to vote for their representative if they backed that version of the plan.
In a colourful statement last week, House Minority Leader Nancy Pelosi explained what voting for the new healthcare bill could mean for congressional Republicans.
"If they vote on it, the minute they cast that vote they put doo-doo on their shoe. A tattoo on their forehead," Ms Pelosi said. "And they have to explain it to their children, at some point they have to explain to their children what they did to make America sick again."
Join our new commenting forum
Join thought-provoking conversations, follow other Independent readers and see their replies