Baby rescued from lake as mother drowns and father shot
Julian Campbell is expected to survive after being rescued from icy waters by a paramedic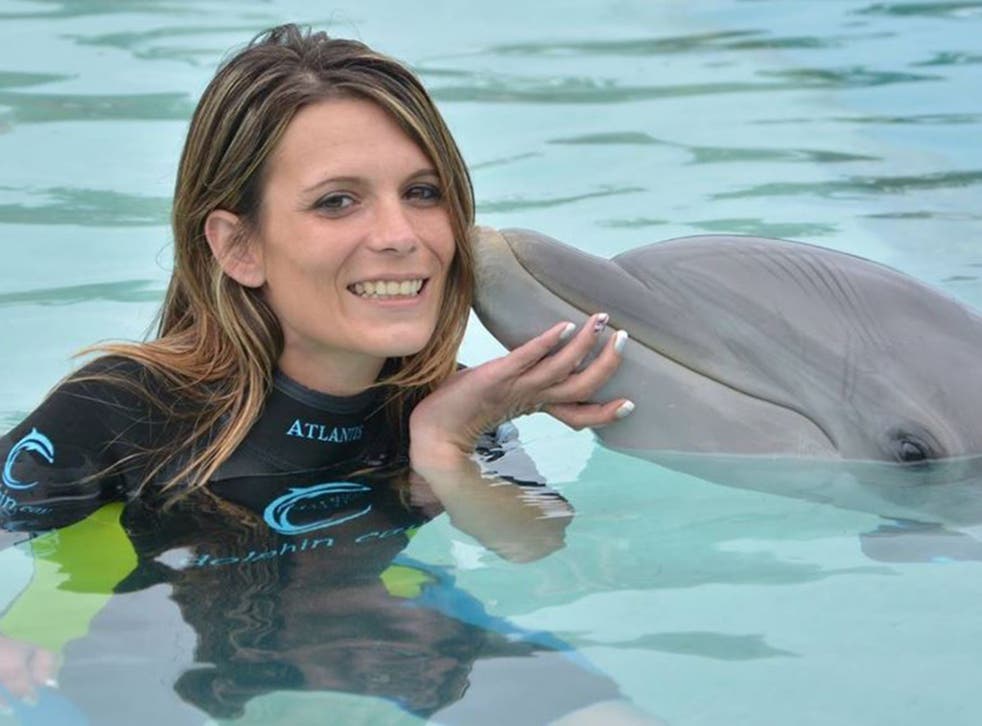 A baby has been rescued from a lake after his mother drowned, his father was shot dead and the family home set on fire.
Julian Campbell was in a SUV seen being driven into a lake into a lake by his mother, Cristy Campbell, around 15 minutes after the fire was reported at his house.
Madison County Sheriff John Lakin says a motorist called 911 Thursday morning to report a car heading down a hill toward Silver Lake in Highland, Illinois.
Six other children escaped the blaze but firefighters recovered the body of Ms Campbell's ex-husband Justin Campbell in the nearby town of Glen Carbon.
It later emerged the 37-year-old had been shot in the head. The couple had divorced in 2013 but posts by Ms Campbell indicated that Julian was also Mr Campbell's child.
Coroner Steve Nonn said a gun was found in the SUV but testing cannot be done to determine whether it was used to shoot Mr Campbell as the bullet that struck him has not been found.
The paramedic who rescued the three-month-old, Todd Zobrist, said he hesitated briefly before jumping into the freezing water but he is glad he did.
Speaking to a news conference he said he swam 75 feet until he reached the car and initially thought Julian was a doll floating inside the SUV but soon realised it was a baby when he reached inside the vehicle.
Mr Zobrist then carried out CPR on the roof of the SUV and swam Julian to shore.
World news in pictures

Show all 50
The child is expected to survive.
Following the incident, the community have begun fundraising efforts for the seven children of the couple.
The Little Tigers Football team in neighbouring Edwardsville, where all but the youngest two had been a member in some capacity has launched a charity drive to raise money and help replace all their possessions which were destroyed in the fire.
During a Friday night game at the local high school, lines of cars waited to donate toys, clothing and household goods, the Bellesville-News Democrat reported.
Eddie Lowry, the club's president, told the newspaper that the community wants "to be there to show them that it's not just about the tragic loss.
"It's about people coming behind them and we are going to support them and that people are good at heart", he said.
The Glen Carbon Walmart has also been taking donations of toys, books and clothes for the children.
Assistant store manager Melinda Maple told FOX News: "The community cares about them and each of us cares about their well-being and we want to see them thrive.
"We want to see them do well and we are going to do everything that we can to make sure they are being taken care of."
A GoFundMe campaign has also been set up to help the children by retired police officer David Fellows.
Additional reporting by AP