Barack Obama orders US public schools to allow transgender students access to toilets of choice
'There is no room in our schools for discrimination of any kind, including discrimination against transgender students on the basis of their sex'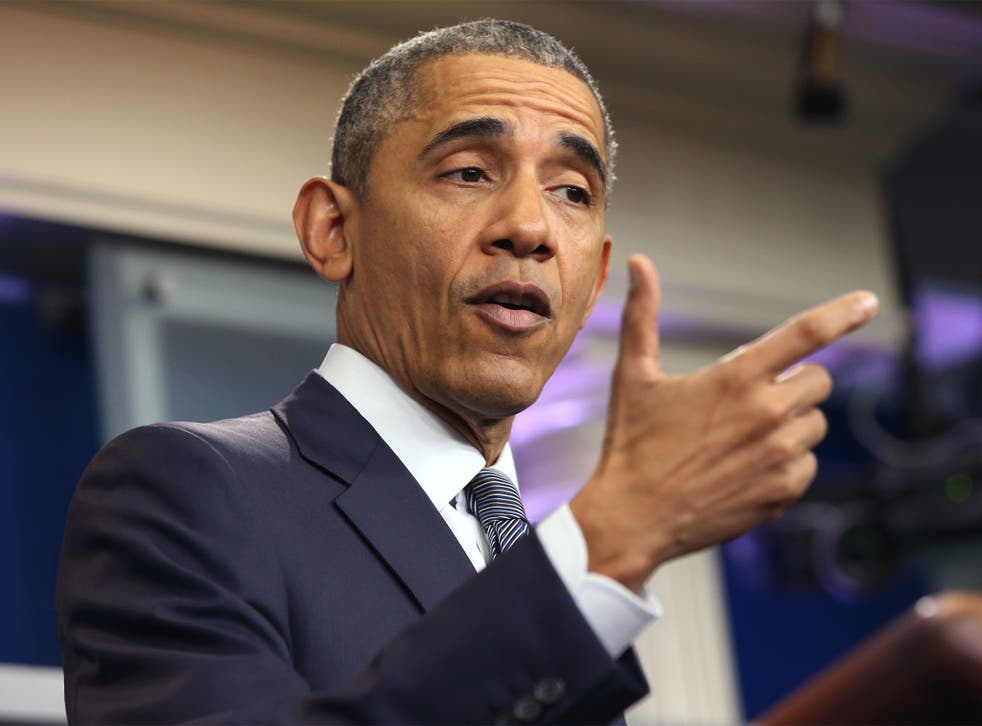 Barack Obama has said transgender pupils at public schools must be allowed to use the toilets and changing rooms of whichever gender they identify with.
Schools will be sent a letter today in an attempt to end discrimination against pupils who want to use a different bathroom to the gender stated on their educational records.
"There is no room in our schools for discrimination of any kind, including discrimination against transgender students on the basis of their sex," Attorney General Loretta Lynch said in a statement accompanying the directive.
"This guidance gives administrators, teachers and parents the tools they need to protect transgender students from peer harassment and to identify and address unjust school policies."
The order comes amid a legal standoff between the Obama government and the state of North Carolina over a controversial "bathroom bill" which requires people to use bathrooms according to their biological sex.
LGBT+ rights around the globe

Show all 9
North Carolina Governor Pat McCrory said he signed the bill in March as it "didn't make sense" to allow "men to use a women's bathroom".
The tussle intensified earlier this week as the Justice Department filed a civil rights lawsuit against the state's new law, prompting the North Carolina government to file its own lawsuit against what it called the "blatant overreach" of the government's position on the matter.
LGBT campaigners and celebrities such as Caitlyn Jenner have voiced their opposition to the "bathroom bill" ruling, with some calling for a boycott.
"The laws that have been passed there are wrong and should be overturned," President Obama said at a press conference during his visit to the UK in April.
Obama's new directive to all public schools does not impose any legal requirements but makes clear the government's expectations of nationally-funded schools. Schools which do not comply could lose government funding or face lawsuits.
It says schools should treat transgender students according to their chosen gender identity as soon as they are notified by a parent or guardian and ​does not require any specific medical diagnosis.
A bathroom described as "all-gender" was opened last year within the White House as a symbol of solidarity with the LGBT community.
"The White House allows staff and guests to use restrooms consistent with their gender identity, which is in keeping with the Administration's existing legal guidance on this issue," a White House spokesperson told CNN last year.
In the UK, a number of universities including Lancaster University and the University of Northampton have introduced gender neutral toilets following student campaigns.
And a primary school in East Sussex introduced gender neutral toilets in 2014 to prevent transphobia among pupils.
At a meeting of the Association of Teachers and Lecturers in April, history teacher Julia Neal, the union's equality and diversity committee, called for UK schools to consider introducing gender-neutral toilets.
"It's about senior management teams and governing bodies understanding that there are a lot of facilities in schools that are separated — changing rooms and toilets and uniforms are very gender-specific," she told the Evening Standard.
"If there is gender fluidity they need to understand the importance of gender-neutral facilities [...] It's a delicate area. Teachers are not confident, which is not a criticism."
Join our new commenting forum
Join thought-provoking conversations, follow other Independent readers and see their replies