North Carolina rejects claim that transgender bathroom bill breaches US Civil Rights Act
The legislation passed in March sparked outcry across the nation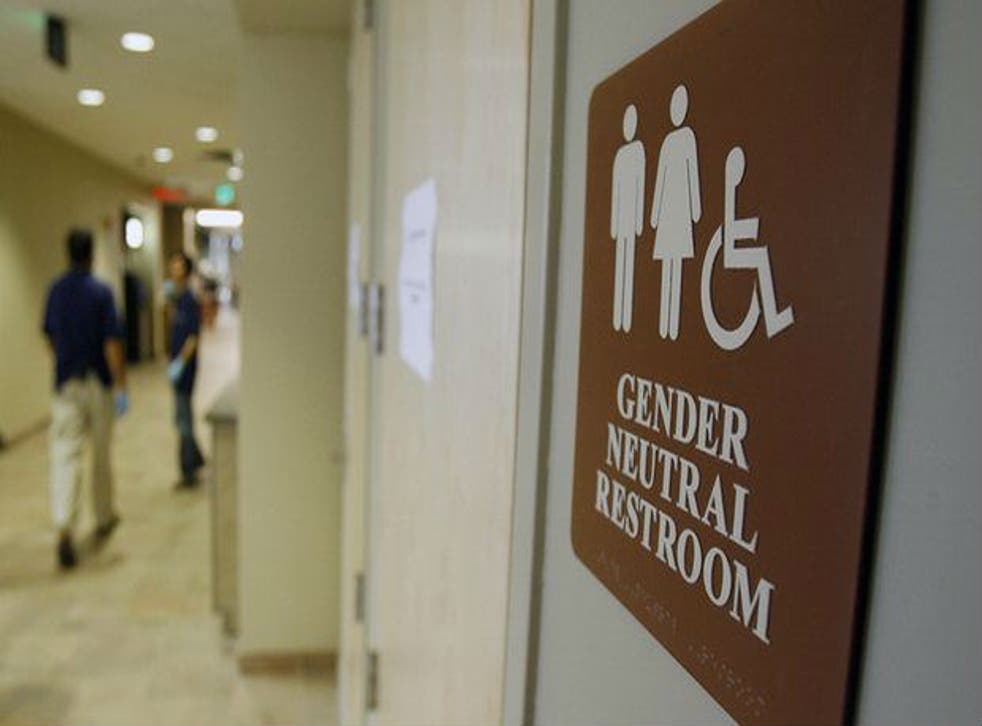 The controversy over North Carolina's restriction on transgender people's use of lavatories, has taken a new twist after the state authorities filed a lawsuit against the US government.
Last week, the US Justice Department warned the state government that it had until the end of Monday to scrap a law regarding access to public bathrooms or risk losing hundreds of millions of dollars in federal funding. It said that the restriction breached the 1964 Civil Rights Act. On Monday, the North Carolina government claimed in its legal submission that the Justice Department's position was "baseless and blatant overreach."
"I do not agree with their interpretation of federal law. That is why this morning I have asked a federal court to clarify what the law actually is," Goernor Pat McCrory said at a news conference. "This is not a North Carolina issue. It is now a national issue."
The US Attorney General, Loretta Lynch, held a press conference in Washington DC on Monday afternoon announcing her department's civil rights lawsuit demading that North Carolina repeal the law which she called "state-sponsored discrimination" and serves only to "harm innocent Americans".
The Justice Department suit says the law has caused transgender people to suffer "emotional harm, mental anguish, distress, humiliation, and indignity." It seeks an order that would prevent the law's enforcement.
Earlier, Mr McCrory had revealed he had little intention to back down over the bill he signed, which forces transgender people to use the bathroom that matches the gender on their birth certificate.
Speaking to Fox News, he was was asked whether he will repeal the law.
"I'm looking at all my options and one thing the nation has to realise is this is no longer a North Carolina issue," he said. "It's the federal government being a bully."
Mr McCrory said in his lawsuit that while the Justice Department could warn of consequences if North Carolina established separate bathrooms for white and black people, he said the agency went too far in contending that transgender people enjoy similar civil rights protections.
"We can definitely define the race of people. It's very hard to define transgender or gender identity," Mr McCrory said, according to NBC News.
House Speaker Tim Moore said: "That deadline will come and go. We don't ever want to lose any money, but we're not going to get bullied by the Obama administration to take action prior to Monday's date. That's not how this works."
Mr McCrory said he had made a request for more time, beyond the 5 p.m. deadline, to respond to the federal government, but that was denied.
The lawsuit was filed with the assistance of private law firms, not Attorney General Roy Cooper, who is running to replace Mr McCrory and has said he does not support the bathroom law.
Mr McCrory said in a statement that he filed the lawsuit "to ensure that North Carolina continues to receive federal funding until the courts resolve this issue."
"The Obama administration is bypassing Congress by attempting to rewrite the law and set restroom policies for public and private employers across the country, not just North Carolina," the statement said.
"They are now telling every government agency and every company that employs more than 15 people that men should be allowed to use a women's locker room, restroom or shower facility."
In March, Mr McCrory signed a sweeping law that ended anti-discrimination protections for lesbians, gays and bisexuals. It also stopped transgender people from using lavatories that did not match the gender they were born with.
The legislation was introduced after the city of Charlotte earlier passed its own bill to permit transgender people to use public toilets that correspond with their gender identity, rather than their gender at birth.
The North Carolina bill has sparked protest from activists, business and musicians. Bruce Springsteen was among many performers who cancelled concerts in protest over the bill.
Join our new commenting forum
Join thought-provoking conversations, follow other Independent readers and see their replies