Burger King hot dog unveiled by Snoop Dogg: 'You see this bun? All fluffy and whatnot'
The rapper has been roped in to bust a rhyme for the burger chain's latest grilled item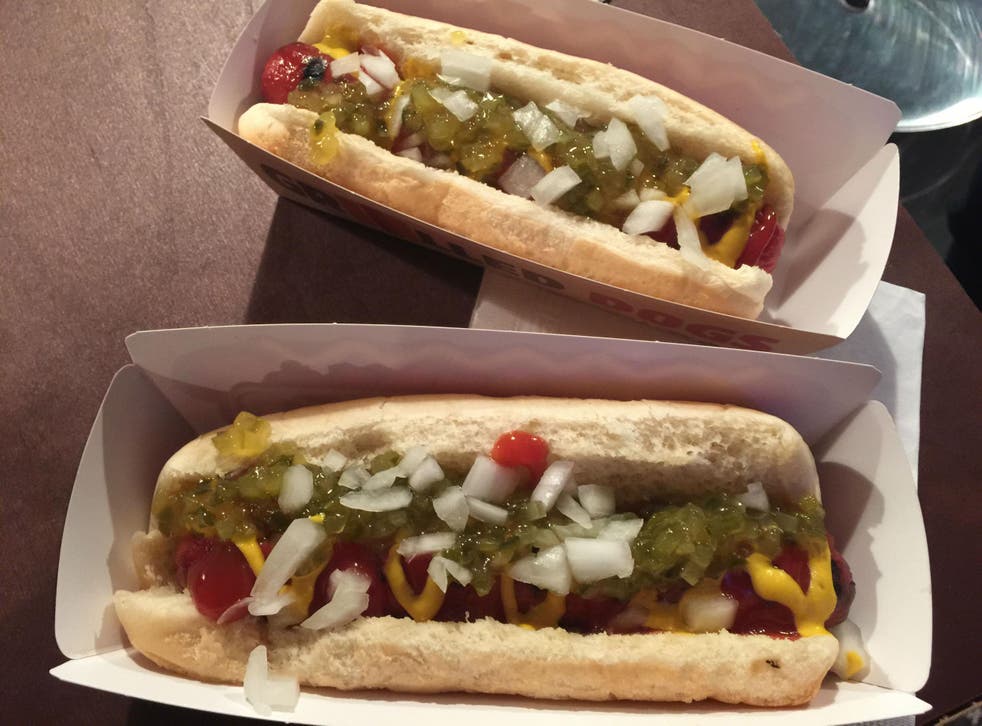 Burger King fans, watch out - there is a new grilled item on the menu and it's not what you would expect.
Loyal eaters can sink their teeth into a hot dog with either ketchup, mustard or relish for the first time on Tuesday since the chain opened in the 1950s.
NBC news took the tasting of the hot dogs upon itself, with the reporter praising the "fluffy and firm buns", the blackened barbecue-style stripes on the sausages and the heavy sprinkling of cheddar.
The hot dogs come in two varieties. The "grilled dogs" cost $1.99 versus the chilli-cheese dogs for $2.39. That compares to $3.99 for the traditional Whopper.
The chain roped in rapper Snoop Dogg to bust a rhyme on the grilled dogs.
"Break out the buns, as we grillin' this dog my way - candies, martinis, zucchinis; yeah, you know the rest," he said.
"You see this bun? All fluffy and whatnot. Topping so fresh and so clean, so fresh and so green."
Burger King has made several strategic changes to its menu, including the announcement that it would be the first fast food chain to sell alcohol in the UK, and propositioned rival McDonald's last summer to sell the "McWhopper" burger - a mix of the two chains - to raise money for world peace. The fast-food joint has garnered attention from high profile-visitors such as Pope Francis, who made a burger pit-stop in Bolivia.
Twitter users have cited a mix of excitement and confusion about the latest hot dog addition to the menu, with many saying they would head to their nearest restaurant on Tuesday to try one out.
One questioned whether the burger joint would change its name to "Hot Dog King" instead.
There was also an overwhelming sense of suspicion.
Join our new commenting forum
Join thought-provoking conversations, follow other Independent readers and see their replies