Son of Chapecoense coach missed Colombia flight because he forgot his passport
Matheus Saroli was scheduled to board the doomed flight on which his father and 74 others were killed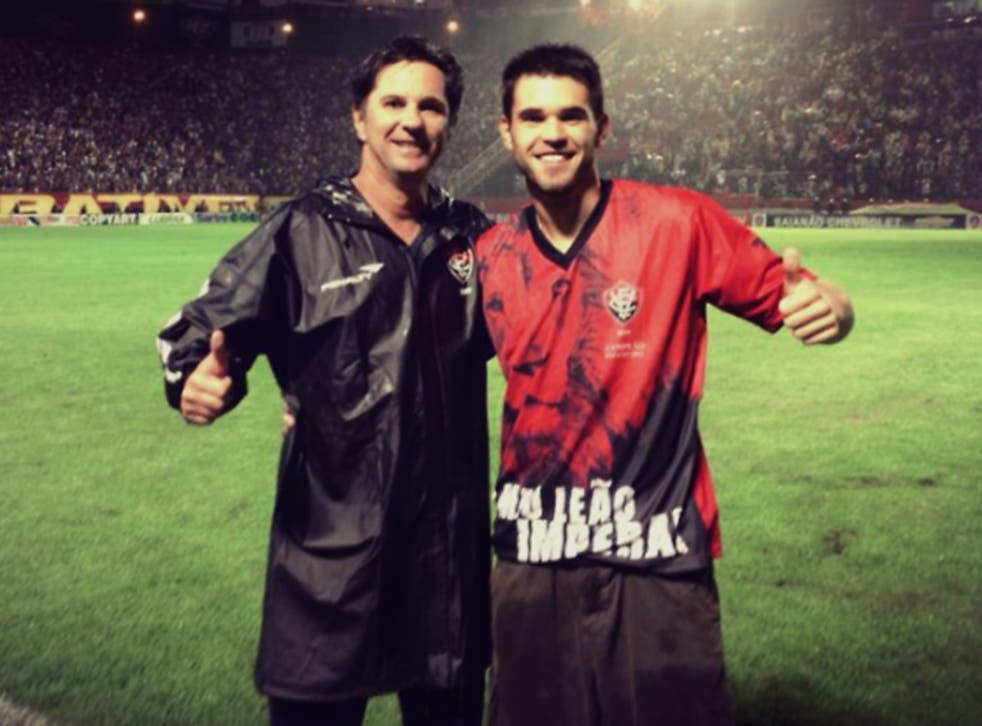 The son of a head coach of the Brazilian football club on board the doomed Colombia-bound flight has revealed that he was supposed to board the plane but couldn't because he had forgotten his passport.
The British Aerospace 146 plane plane, carrying nearly all of the Chapecoense football team, crashed outside the city of Medellin on Monday night killing 75 and leaving just six survivors – including three players.
Following the tragedy, Matheus Saroli, 25, whose father, Luiz Carlos Saroli, coached the first-division team, wrote a post on Facebook explaining that he had been scheduled to board the plane and thanking people for their support.
Mr Saroli wrote: "Friends, my brother and my mother are all well. We ask that we are given a little privacy, especially to my mother, and thank all of those sending messages.
"I was in [Sao Paulo] today and I did not board because I forgot my passport. We are strong. We will get through it."
Later on, in an interview with RPC, Mr Saroli described his final conversation with his father, saying something had felt "different", indicating that he could sense what was to happen. Close to tears, Mr Saroli said: "I talked to him several times about various things.
"In the end, at the last moment before we separated, and he left for the airport, it was different. It's easy to say this now, but I felt something was different."
Luiz Carlose Saroli, 51, also known as Caio Junior, had enjoyed a long footballing career, having played in Brazil and Portugal as a striker before embarking on a 30-year stint as a manager. He was coaching his first season with Chapecoense.
The crash occurred shortly after 10pm local time (3am GMT) on Monday night. Seven people initially survived, including four players, but goalkeeper Marcos Danilo later died in hospital.
The three remaining players, along with a journalist and two crew members are recovering in hospital suffering various injuries.
Medellin Plane Crash

Show all 17
Investigators are examining the black box recovered from the wreckage of the crash, along with the cockpit voice recorder and flight data recorder, which were found strewn across a mountainside in north-west Colombia where the plane came down.
Early reports suggested that the pilots reported an electrical failure, but aviation safety experts have raised the possibility that this was a result of all four jet engines shutting down.
It has since emerged the pilot of the flight had dumped fuel in the moments before the plane came down to stop it turning into a fireball on impact, saving the few who were pulled out alive.
Chapecoense had been enjoying an impressive spell of success, and was due to face Medellin's team Atletico Nacional in the first round of the Sudamericana final on Wednesday.
Join our new commenting forum
Join thought-provoking conversations, follow other Independent readers and see their replies