Colorado shooting: Fox News reports Planned Parenthood abortion clinic wasn't the real target
The attack that killed four people was apparently a 'bank robbery gone wrong'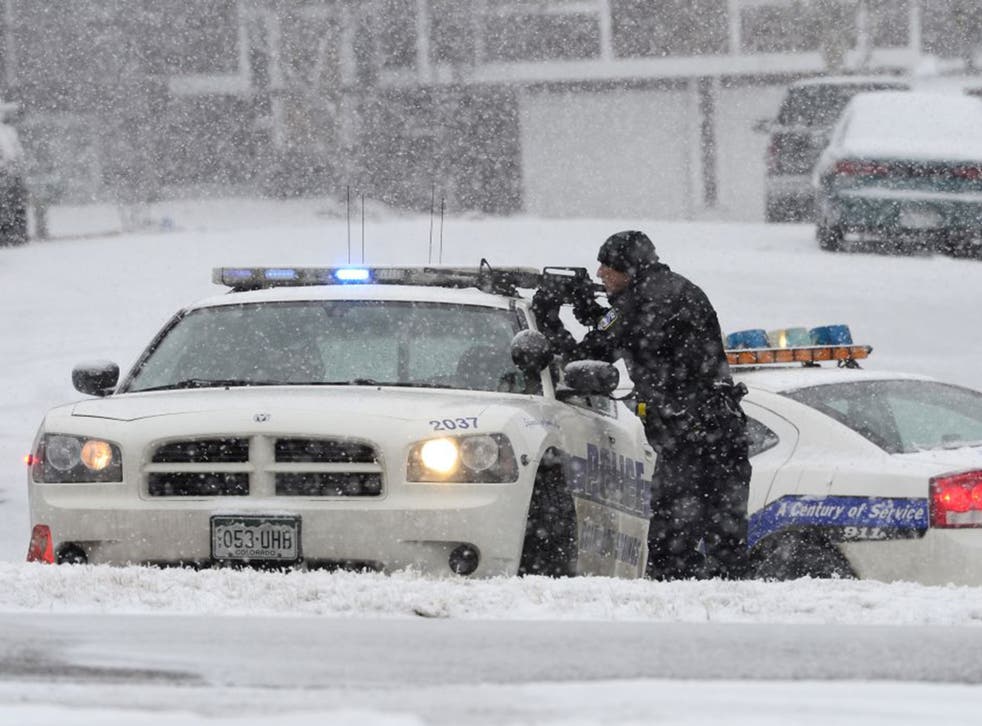 After a shooting at a Planned Parenthood abortion clinic in Colorado, Fox News were seen to be reporting that the attack was a "bank robbery gone wrong".
In an attack which killed three people and injured ten others, the network reported that the killer started at the Chase Bank before moving to the abortion clinic, and that the attack had nothing to do with Planned Parenthood.
The time stamp on the tweet shows that it was sent after other major news outlets had reported that the shooter had targeted the abortion clinic.
The Fox News report was later picked up by right-wing publication Breitbart:
"Fox News Channel and The Gazette report witness accounts that claim the shooting at the Colorado Springs Planned Parenthood clinic actually began at a nearby Chase Bank location."
Colorada Planned Parenthood shooting

Show all 7
Fox News talked on-air to a witness at a nail salon near the Planned Parenthood clinic who "first thought [the incident] was a bank robbery". Cell phone video captured by the witness appeared to show a Chase Bank branch as the first location where law enforcement moved in.
The witness said the suspect ran from the bank to the Planned Parenthood clinic.
However, Chase Bank did tweet to say that the attack was not directed at them.
The shooter has been confirmed as 59-year-old Robert Lewis Dear, a man believed to be a fervent anti-abortion activist.
The Colorado Springs clinic has been the target of repeated protests by anti-abortion activists, many who oppose the clinic due to their religious beliefs.
"We share the concerns of many Americans that extremists are creating a poisonous environment that feeds domestic terrorism in this country," Vicki Cowart, president and CEO of Planned Parenthood Rocky Mountains, said. "We will never back away from providing care in a safe, supportive environment that millions of people rely on and trust."
Join our new commenting forum
Join thought-provoking conversations, follow other Independent readers and see their replies