Convicted killer on the run in Texas after stabbing guard and escaping during prison transfer
A huge manhunt is now underway to find Gonzalo Lopez, a 46-year-old convicted of capital murder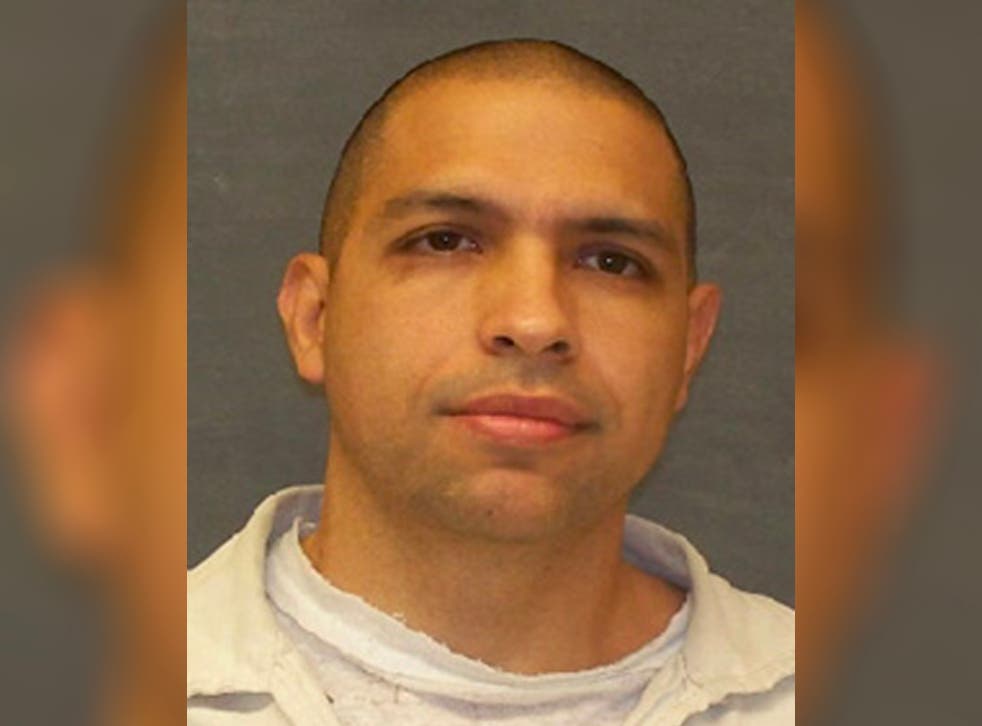 Leer en Español
A convicted murderer is on the run in Leon County, Texas, after he allegedly stabbed a prison guard while being taken to a medical appointment and escaped on foot.
Gonzalo Lopez, a 46-year-old killer with ties to Mexican drug cartels, staged the dramatic prison break on Thursday afternoon when he was being transported between Gatesville and Huntsville, the Texas Department of Criminal Justice (TDCJ) said in an alert to the public.
The bus was carrying inmates along Highway 7 near Centerville when officials said Lopez managed to get out of his restraints and attacked the driver, Correctional Officer Randy Smith.
TDCJ spokesperson Robert Hurst said in a press conference that a "physical atercation" broke out between the two men as the officer struggled to stop Lopez from taking his service revolver from him.
The inmate allegedly slashed the officer in the hand with some sort of makeshift weapon.
"[Lopez] stabbed Officer Smith in the left hand with some sort of object. We don't what it is. That is still under investigation," said Mr Hurst.
The officer managed to prevent the inmate from taking his firearm and the bus crashed, at which point Lopez bolted from the vehicle and ran.
Officer Jimmy Brinegar, the second officer on board the bus, opened fire on Lopez as he fled but the inmate managed to escape and was last seen running across a cow pasture.
It is not clear if Lopez was struck by any of the bullets.
No other inmates escaped and they were still seated in their restraints at the end of the ordeal, officials said.
A huge manhunt is now underway to catch the 46-year-old, with local schools closed for the day on Friday and local residents urged to shelter in place and not to approach the inmate if they see him.
School district Centerville ISD said all its classes were cancelled "due to the ongoing situation".
Schools had gone into lockdown in the immediate aftermath of Thursday's escape before students were able to leave later that day.
The manhunt seems to be honing in on a perimeter within the areas of Centerville, Marquez and Buffalo where investigators believe the inmate could be holing up and members of the public have been told to stay away from the area.
Leon County Sheriff's Office said in a social media update in the early hours of Friday morning that people living in the area between CR 317 & CR 320 should lock their doors and vehicles.
"If you see something or someone you do not recognize or seems suspicious, please call 9-1-1, do not approach the subject," the office said.
Multiple agencies are working together to try to track down and apprehend the escapee.
Lopez is currently serving a life sentence after being convicted of capital murder in Hidalgo County and attempted murder in Webb County.
In 2005, Lopez, who worked for the La Mana drug cartel from Tamaulipas, Mexico, killed Lupe Ramirez over a $40,000 drug debt.
The killer bound and tied his victim and placed him in a shallow grave before attacking him with a pick.
The prison break comes just days after a nationwide manhunt for another inmate and his corrections officer lover came to an end in Indiana on Monday.
Alabama corrections officer Vicky White and capital murder suspect Casey White went on the run together back on 29 April from Lauderdale County Jail in Florence.
After 10 days on the run, White was captured while Ms White – who is no relation to him – died from a self-inflicted gunshot wound to the head.
Register for free to continue reading
Registration is a free and easy way to support our truly independent journalism
By registering, you will also enjoy limited access to Premium articles, exclusive newsletters, commenting, and virtual events with our leading journalists
Already have an account? sign in
Register for free to continue reading
Registration is a free and easy way to support our truly independent journalism
By registering, you will also enjoy limited access to Premium articles, exclusive newsletters, commenting, and virtual events with our leading journalists
Already have an account? sign in