Los Angeles airport incident: Video appears to show Delta plane that dumped fuel on school playground
Delta pilot failed to warn authorities before dumping fuel over LA playground injuring 20 children, cockpit audio reveals
Pilots generally dump fuel at much higher altitudes, and in remote areas
The pilot of the Delta Air Lines flight that dumped jet fuel on a Los Angeles area school failed to warn authorities or follow procedure before releasing the petrol, a transcript from the emergency shows.
The Tuesday incident resulted in more than 60 people being treated who were in the schoolyard and surrounding buildings, including at least 20 children. The Los Angeles Fire Department, which responded to the incident, has reported that none of the injuries were serious, and nobody was taken to the hospital.
Audio transcripts from the flight roughly 25 minute affair show the pilot initially radioed in to air traffic control at Los Angeles International Airport roughly five minutes into the flight to Shanghai, to report that he was having issues with the right engine of his jet.
But, when the controller asked whether he needed to return to the airport or to "hold to burn fuel", the pilot then responded that he had "it back under control". He indicated from there that he would slow down and return to the airport.
When pressed by the air traffic controller — "OK, so you don't need to hold to dump fuel or anything like that?" — the pilot responded to signal he could handle it: "Negative".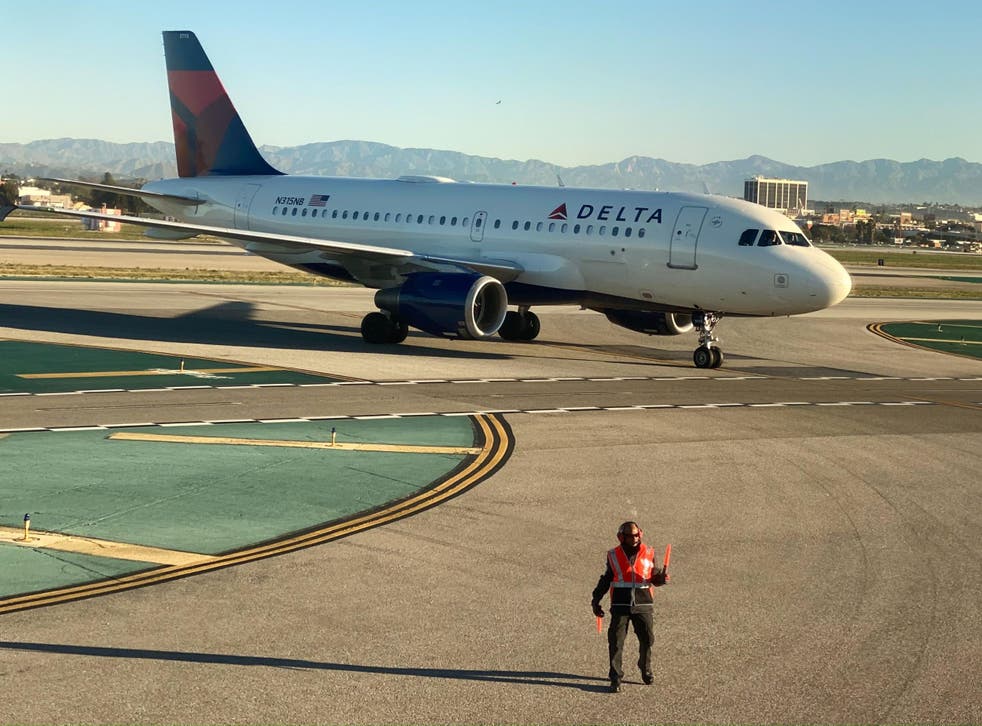 Boeing parks grounded 737 planes in employee car park: In pictures

Show all 6
The pilot ultimately did release the fuel, however, less than 20 minutes later while flying at about 2,300 feet above Park Avenue Elementary School in Cudahy, a community in Los Angeles County that the Los Angeles Times reports has been at the centre of environmental concerns and injustices for decades.
The decision to release fuel at such a low altitude and in a populated area runs against guidelines provided by federal regulators, which suggest discharges at higher elevation so that the fuel can dissipate before hitting the ground.
Typically, pilots try to dump fuel above 10,000 feet so the fuel can be atomized, and Boeing has said that an altitude of 5,000 or above will be enough for the fuel to dissipate. The Delta pilot dumped his fuel at around 2,300 feet.
Federal Aviation Administration (FAA) guidelines do allow for lower dumps of at least 2,000 feet above anything on the ground within five miles.
But dumping fuel itself is not unheard of in emergencies, even if pilots are told to fly to remote areas for the manoeuvre, including over open ocean. Under normal circumstances, pilots will notify air traffic control about their need to dump fuel because of emergency, and then be directed to an appropriate area for doing so.
"In this emergency situation, the fuel-dumping procedure did not occur at an optimal altitude that would have allowed the fuel to atomize properly," the FAA said in a statement following the incident.
A Delta spokesperson said that the pilot needed to dump fuel over an urban area to reduce the plane's weight before its return landing.
Join our new commenting forum
Join thought-provoking conversations, follow other Independent readers and see their replies