Donald Trump complains about Chinese policy on Twitter
President-elect shows no signs of conciliatory approach after call with Taiwan's president raises protests
Samuel Osborne
Monday 05 December 2016 08:34 Comments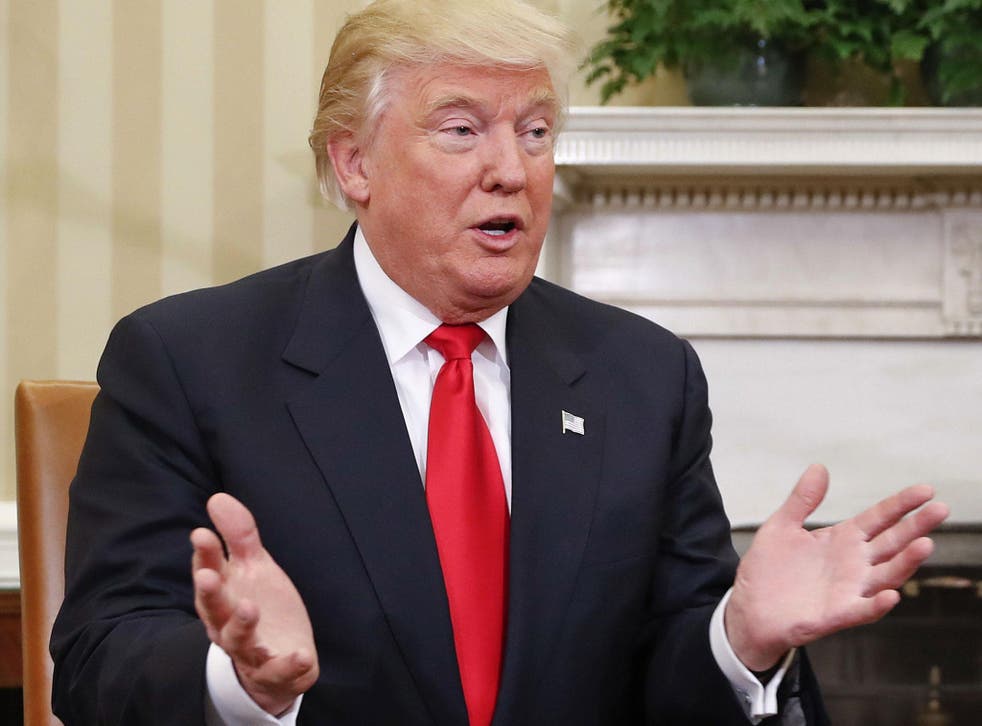 US President-elect Donald Trump has taken to Twitter to complain about Chinese economic and military policy.
Mr Trump, who vowed he would label China a currency manipulator during his campaign, began tweeting about the country on Sunday.
"Did China ask us if it was OK to devalue their currency (making it hard for our companies to compete), heavily tax our products going into their country (the U.S. doesn't tax them) or to build a massive military complex in the middle of the South China Sea? I don't think so!" he said.
China, Taiwan, the Philippines, Vietnam, Malaysia and Brunei claim parts or all of the energy-rich South China Sea, through which trillions of dollars in trade passes annually.
The President-elect has shown no signs of a conciliatory approach, after a phone conversation with Taiwan's president raised protests in Beijing.
But Vice President-elect Mike Pence downplayed its significance, saying it was a "courtesy" call, not intended to show a shift in US policy on China.
Alec Baldwin mocks Donald Trump's tweeting
Mr Trump, known for his unconventional approach to politics, has raised eyebrows with his initial forays into the complex web of international diplomacy as president-elect.
He has been praised by Russian President Vladimir Putin, who has sparred with President Barack Obama over Russian actions in Ukraine and Syria.
On Sunday, Mr Putin said Mr Trump was a "clever man" in an interview.
World reaction to President Trump: In pictures

Show all 29
Last week, Mr Trump offered to help Pakistan solve its problems and praised Prime Minister Nawaz Sharif as a "terrific guy" during a phone conversation, the Pakistani leader's office said.
Mr Trump also spoke with Philippines leader Rodrigo Duterte last week, who said Mr Trump showed understanding about a deadly crackdown on drug dealers.
Mr Duterte told Mr Obama earlier this year to "go to hell" after he expressed concerns about possible human rights abuses in Mr Duterte's war on drugs.
Additional reporting by Reuters
Register for free to continue reading
Registration is a free and easy way to support our truly independent journalism
By registering, you will also enjoy limited access to Premium articles, exclusive newsletters, commenting, and virtual events with our leading journalists
Already have an account? sign in
Join our new commenting forum
Join thought-provoking conversations, follow other Independent readers and see their replies