Americans building doomsday bunkers in 'record numbers' since Donald Trump's election
Demand for the facilities has been pushed by uncertainty and fear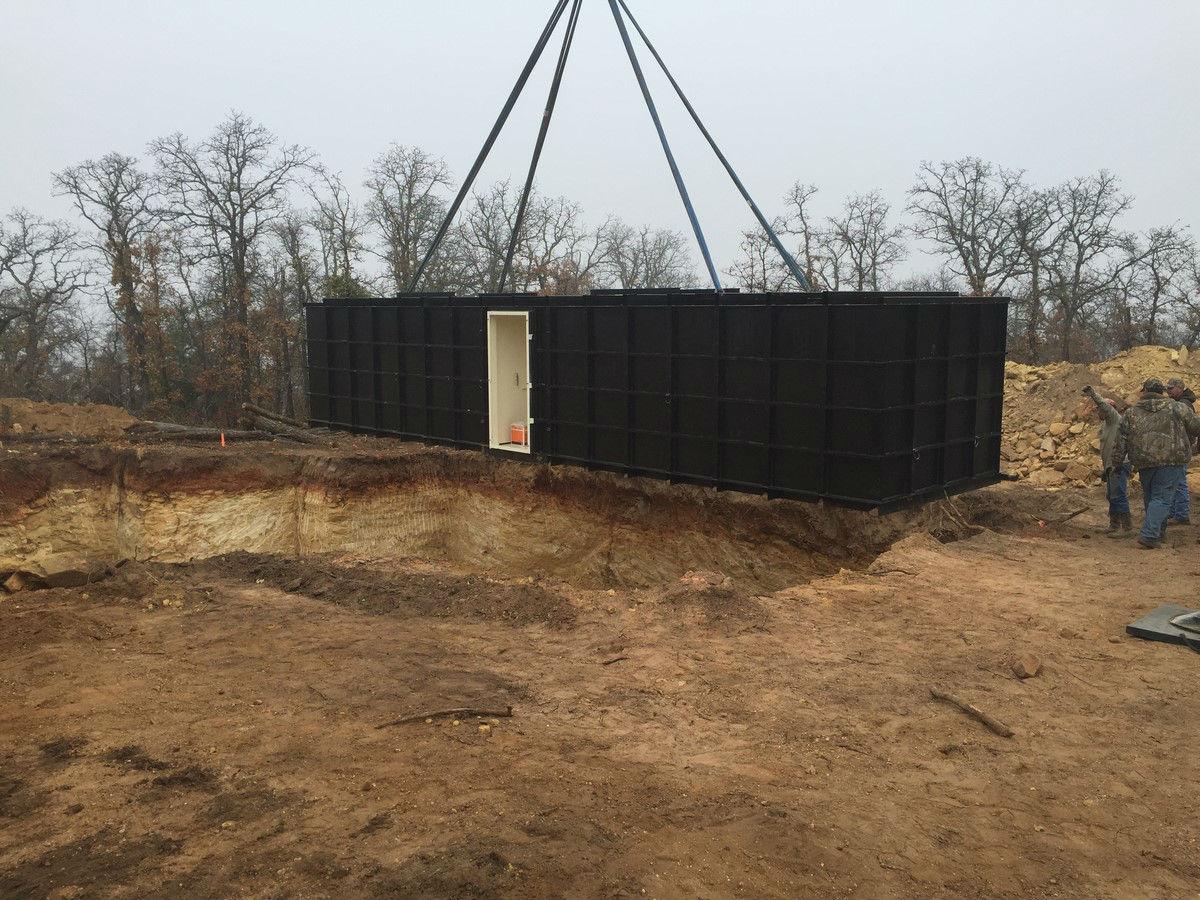 It sounds like something straight out of a dystopian sci-fi flick, but like many peculiarities emerging with the Trump administration, it's not; people across America are building "doomsday bunkers" in hoards.
It is not a new business by any stretch, but demand for underground bunkers is at an all-time high according to Clyde Scott, owner of Rising Bunkers, based in Texas.
He said be believed the growth in business was politically driven.
"The current administration is a no back down administration….then you have hotheads like Kim Jong Un and Putin," Mr Scott told The Independent.
Sales are up 400 per cent for Rising Bunkers in the past two months, said Mr Scott, who noted his bunker business- apparently the largest in the world - is already a $10m-a-year business.
While Rising Bunkers is an international operation, 99 per cent of demand comes from the US, said Mr Scott.
Bernie Sanders: Trump is a pathological liar
Mike Peters of Ultimate Bunker, based in Salt Lake City, Utah, said he has been seeing a rise in demand over the past three years, which he also attributed to the election and the political climate.
The men said the largest demand for bunkers came specifically from conservative-leaning individuals, in wealthy areas, who fear a nuclear holocaust is imminent, though Mr Scott said some liberals are also trickling into the "underground scene."
The New Yorker recently reported that a number of wealthy people from Silicon Valley were investing in boltholes for themselves and their families - fearing the potential for imminent societal collapse.
The crowd has evolved though, said Mr Peters.
"When people thought Hillary was going to be elected, I was getting calls for gun vaults because everyone was afraid of losing their guns," he said.
Now that Hillary is out of the picture, "the gun people have settled down," said Mr Peters. "Now we're getting calls primarily because of nuclear talk and tensions with Russia."
The demand is not specific to Mr Trump's actions per se, he emphasised. "People have just come to the point where they understand that this is going to happen."
It's not only the threat of nuclear warfare, however, that has the fearful scrambling to erect these underground homes, it is also the threat of civil unrest, according to Mr Peters. "People are worried about their own neighbours," he said.
Mr Peters' bunkers run an average of $200,000 and up, and he said his company builds approximately a dozen a year.
While so-called "doomsday bunkers" are clearly a booming business, customers are intent on keeping mum about their underground fortresses.
"There is a shame associated with it for sure, that's the reason people are so secretive," he said. "People don't want to be made fun of or stereotyped, they don't want to be labeled."
Mr Scott was doubtful any of his customers would be willing to speak to the press, even under the condition of anonymity.
According to him, "If you're going to buy something to hide underground, why would you let anyone know?"
Join our commenting forum
Join thought-provoking conversations, follow other Independent readers and see their replies