Presidential debate: Hillary Clinton says Donald Trump's tweets are evidence he should stay away from nuclear codes
Democratic candidate condemns rival's 'cavalier attitude' towards nuclear weapons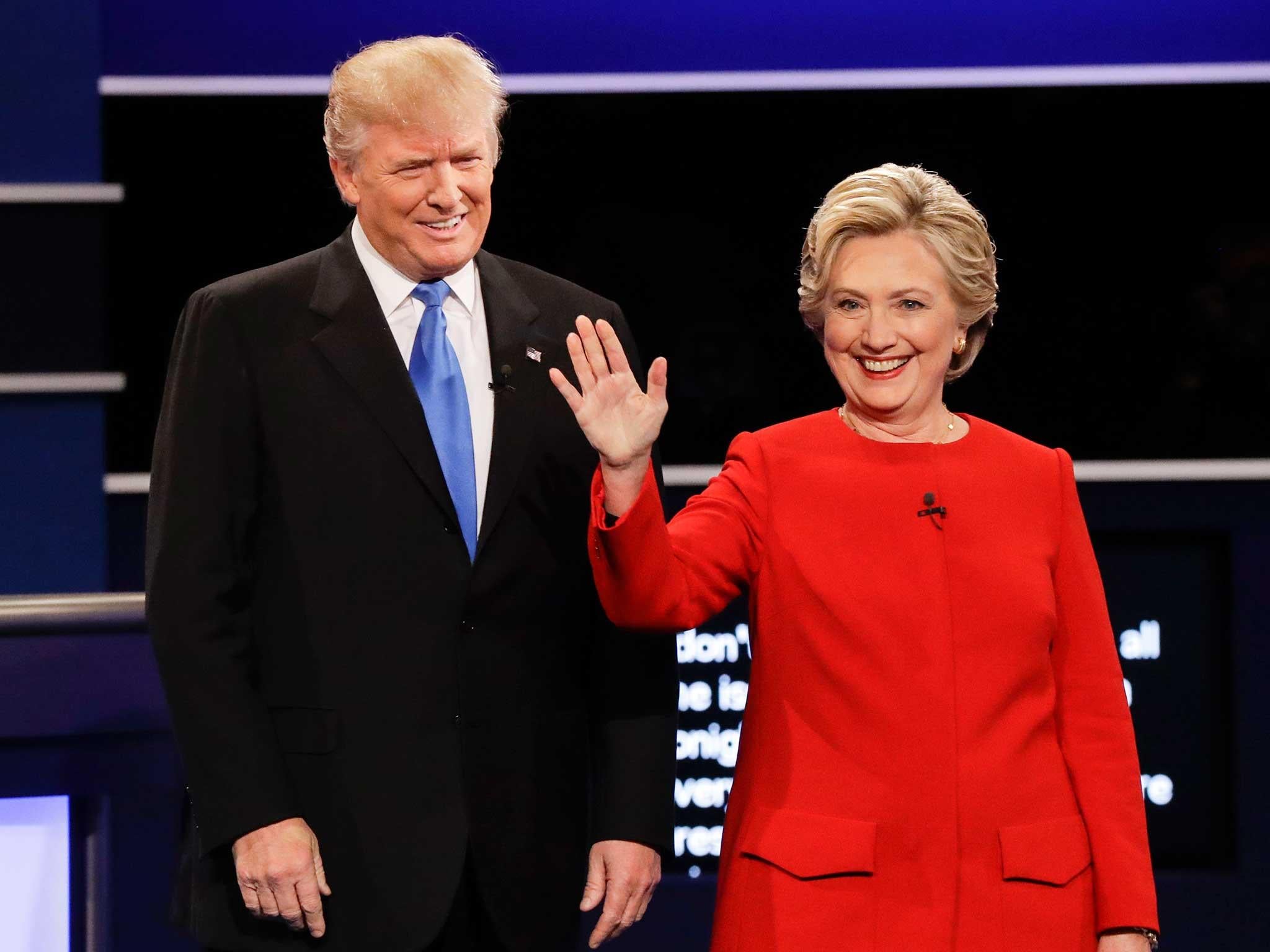 Donald Trump's avid use of Twitter was deployed against him during the first presidential debate, as Hillary Clinton sought to demonstrate his rapid-fire putdowns and online spats meant he lacked the cool head and strategic nous needed for a potential commander in chief.
Standing opposite Mr Trump on the stage, Hillary Clinton suggested that Donald Trump's use of social media could translate into his readiness to push nuclear buttons.
"His cavalier attitude about nuclear weapons is so deeply troubling," she said.
"It is the number one threat we face in the world.
"It becomes particularly threatening if terrorists ever get their hands on any nuclear material so a man who can be provoked by a tweet should not have his fingers anywhere near the nuclear codes as far as I think anyone with any sense about this should be concerned."
Mr Trump, who has tweeted more than 33,000 times, said previously he would encourage Japan, South Korea and Saudi Arabia to acquire nuclear weapons so they would not have to rely on US aid.
The First US Presidential Debate - in 90 seconds
"We cannot be the policemen of the world," replied Mr Trump.
Vice president Joe Biden said on the campaign trail in August that Mr Trump cannot be trusted with the nuclear codes and talks about nuclear weapons as if they were a "trivial affair".
"Does he not realise we wrote the Japanese constitution so they could not own a nuclear weapon? Where was he in school?" Mr Biden asked.
"Someone who lacks this judgement cannot be trusted."
Earlier that month, Mr Trump denied asking a foreign policy adviser three times why the US could not use nuclear weapons during an hour-long meeting, as claimed by former CIA director Michael Hayden, who knew the adviser.
Join our commenting forum
Join thought-provoking conversations, follow other Independent readers and see their replies