Donald Trump: Trip to Mexico provokes scathing Twitter response
Social media users prodded fun at the news, joking about building the wall along the US-Mexican border quickly to keep the Republican out
Rachael Revesz
New York
Wednesday 31 August 2016 14:55 Comments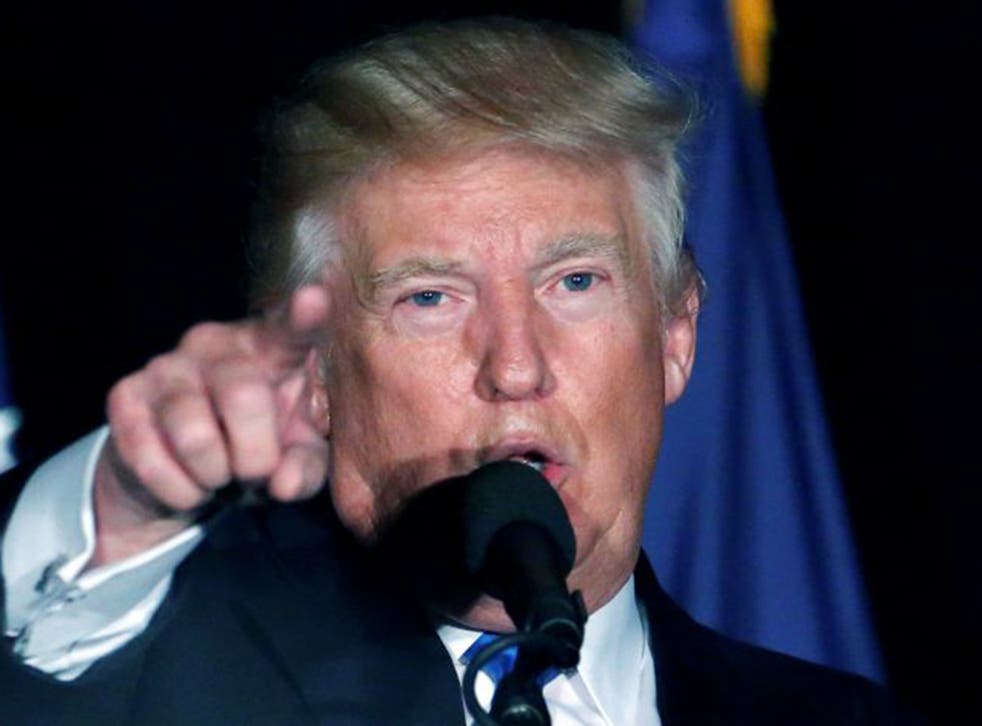 When Donald Trump confirmed the rumours he would be travelling to Mexico ahead of his key speech on immigration, social media users and commentators were quick to note the irony.
"Wait, if all 300 million or so of us get together we can build that wall in two hours while Trump is in Mexico," read one tweet.
The jokes kept coming.
Cue taco bowls - Mr Trump posed earlier this year with the dish to reach out to Hispanic voters - and prods about his refusal to release his tax returns.
Igor Volsky, the deputy director of the Centre for American Progress Action Fund, asked on Twitter: "What could go wrong w/ last minute, hastily planned trip?"
Mr Trump has repeatedly insisted that the Mexican government will pay for the wall. Yet the Mexican president, President Enrique Peña Nieto, rejected Mr Trump's rhetoric on the wall and immigration as recently as July.
"There's no way that Mexico can pay [for] a wall like that," he said.
Jokes aside, people also asked Donald Trump to apologise "for calling us [Mexicans] rapists and killers, [and] guarantee that you won't build the wall or deport 11 million Mexicans."
In March, Mr Peña Nieto also likened Mr Trump's "strident tone" to the era of Second World War dictators.
The Republican nominee came under fire for accusing Mexican immigrants of being "drug-dealers" and "rapists", while "some" were "decent people".
The hasty trip echoes the perceived last-minute attempts to connect with African-American voters in August.
He said that they suffered in terms of employment, crime and education, therefore: "What the hell do you have to lose?"
Mike Pence, Mr Trump's vice president on the ticket, said on Wednesday that people were "deeply concerned" about the security of the country and about illegal immigration. Mr Trump's scheduled speech was delayed from last week.
Register for free to continue reading
Registration is a free and easy way to support our truly independent journalism
By registering, you will also enjoy limited access to Premium articles, exclusive newsletters, commenting, and virtual events with our leading journalists
Already have an account? sign in
Join our new commenting forum
Join thought-provoking conversations, follow other Independent readers and see their replies