Google recalls staff to US over Donald Trump immigration ban
'It's painful to see the personal cost of this executive order on our colleagues'
Will Worley
Saturday 28 January 2017 15:25 Comments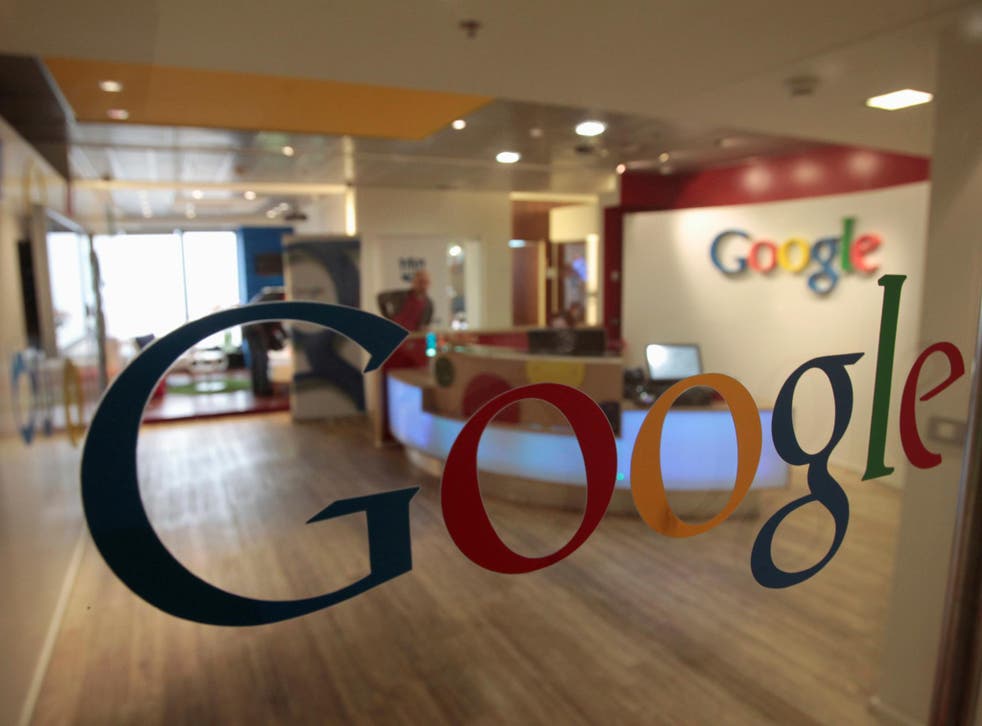 Google has reportedly recalled some of its foreign staff travelling overseas, after Donald Trump's executive order temporarily barring US entry to people from seven Muslim-majority countries.
The President's actions have unnerved many in Silicon Valley, where tech companies rely on foreign talent and have often lobbied for more open immigration policies.
Over 100 Google employees are believed to be affected by the temporary ban on migrants from Syria, Iraq, Iran, Sudan, Somalia, Yemen and Libya.
Google chief executive Sundar Pichai – himself an Indian immigrant – wrote to company employees after the order was signed on Friday.
The memo, obtained by Bloomberg, said: "It's painful to see the personal cost of this executive order on our colleagues. We've always made our view on immigration issues known publicly and will continue to do so."
The employees in question reportedly work full time in the US but were overseas for work or holiday.
However, the status of green card holders and foreign professional workers with a H-1B visa is now unclear and some have already been refused boarding on flights to the US, according to Abed Ayoub, director of the American-Arab Anti-Discrimination Committee and media reports.
This concerned Mr Pichai, who mentioned in the memo the example of an employee in New Zealand who had to cut short a trip to return to America.
A Google spokesperson told The Independent: "We're concerned about the impact of this order and any proposals that could impose restrictions on Googlers and their families, or that could create barriers to bringing great talent to the US.
"We'll continue to make our views on these issues known to leaders in Washington and elsewhere."
When May met Trump - five key points from the leaders' press conference
Lawyers are advising clients from the seven countries not to leave the US, even if all their documentation is in order.
Facebook's Mark Zuckerberg also condemned the President's decision, while highlighting his own family's immigrant heritage.
"I'm concerned about the impact of the recent executive orders signed by President Trump," Mr Zuckerberg wrote on his Facebook page.
The controversial orders Donald Trump has already issued

Show all 9
"We need to keep this country safe, but we should do that by focusing on people who actually pose a threat. Expanding the focus of law enforcement beyond people who are real threats would make all Americans less safe by diverting resources, while millions of undocumented folks who don't pose a threat will live in fear of deportation.
"We should also keep our doors open to refugees and those who need help. That's who we are."
In December, some of the world's best known tech businesses said they wouldn't help President Trump create a Muslim registry, as threatened during his campaign.
Google and Facebook were joined by in Apple, Uber, IBM and others in refusing the possibility – which currently remains hypothetical.
Register for free to continue reading
Registration is a free and easy way to support our truly independent journalism
By registering, you will also enjoy limited access to Premium articles, exclusive newsletters, commenting, and virtual events with our leading journalists
Already have an account? sign in
Join our new commenting forum
Join thought-provoking conversations, follow other Independent readers and see their replies