Donald Trump says he has 'exposed the total failure' of Obama's foreign policy
The president spoke amid rising tension between the US and North Korea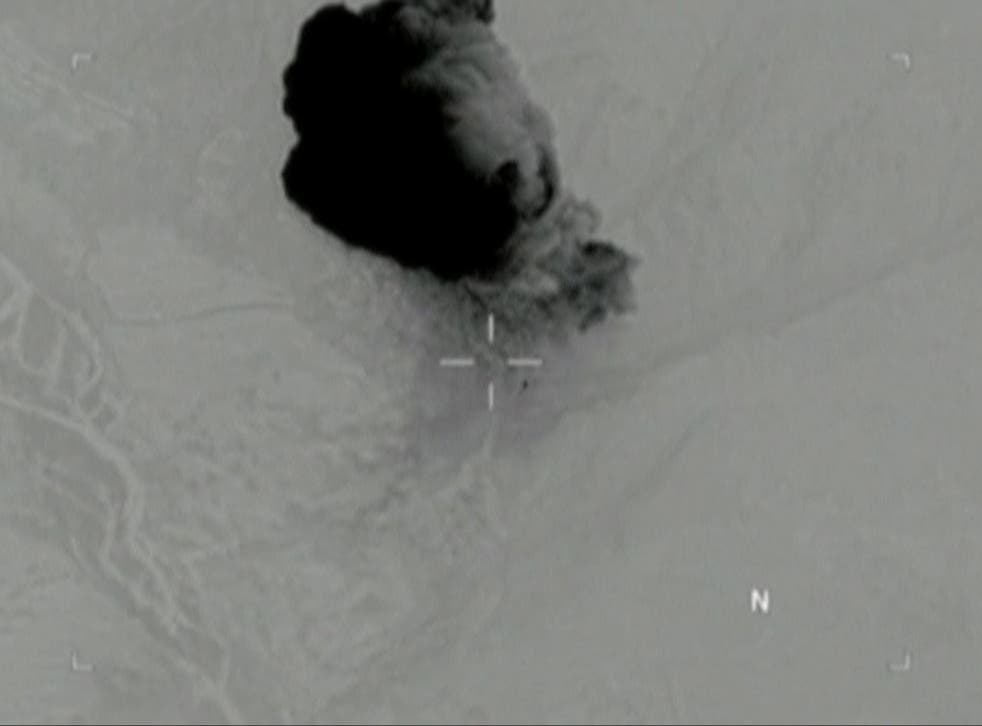 Donald Trump has claimed his foreign policy endeavours have exposed the "total failure" of the eight years of his predecessor at the White House.
In a morning tweet, Mr Trump, who is still within the first 100 days of his presidency, endorsed a comment that had been made during a show on the conservative news channel Fox News.
"The first 90 days of my presidency has exposed the total failure of the last eight years of foreign policy!" So true. @foxandfriends," he said.
Mr Trump's remark came after a flurry of diplomatic and military action.
Two weeks ago, Mr Trump ordered the firing of 59 cruise missiles to target a Syrian airfield in response to President Bashar Al-Assad's alleged use of chemical weapons. Last week, US forces dropped the most powerful bomb used since Nagasaki in an operation against Isis forces in Afghanistan.
Mike Pence on North Korea: The era of strategic patience is over
Meanwhile, the Trump administration has been stepping up the rhetoric over North Korea, with the president pressing China to resolve what it says is a urgent threat from Pyongyang.
Over the weekend, Vice President Mike Pence warned North Korea that the days for "strategic patience" were over.
Speaking during a visit to South Korea, Mr Pence revealed that the US and Seoul had agreed to the early activation of a defence system designed to shoot down North Korean missiles.
The decision to activate the Terminal High Altitude Area Defence (THAAD) system came during talks between Mr Pence and the acting South Korean president, Hwang Kyo Ahn.
At a joint press conference with Mr Pence, Mr Hwang said: "We have agreed to further strengthen the readiness posture of [the] ROK-US alliance that matches the threats posed by North Korea through a swift deployment of THAAD."
A failed North Korean missile test on Sunday, when an unidentified projectile exploded moments after being launched in an eastern port city, came in defiance of Mr Trump's demands for the country to wrap up its nuclear programme.
Join our new commenting forum
Join thought-provoking conversations, follow other Independent readers and see their replies