Donald Trump announces he will leave his business 'in total' to concentrate on being President-elect
The billionaire businessmen gave no detail on how the business will be run after he gives it up
Andrew Griffin
Wednesday 30 November 2016 12:44 Comments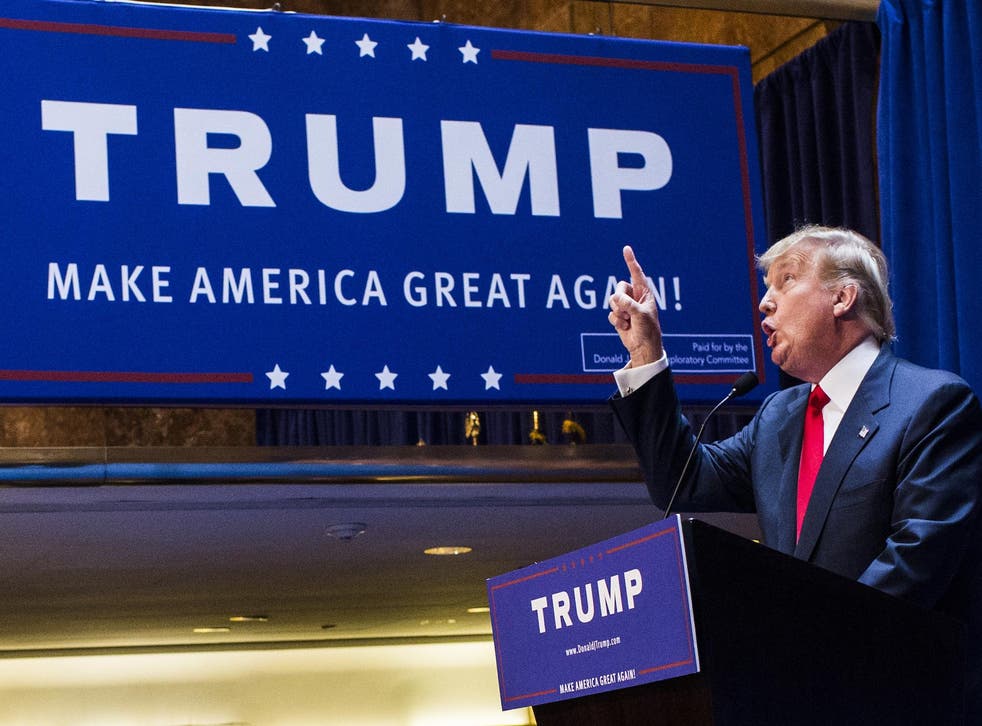 Donald Trump has announced that he will "leave his business in total".
The President-elect will give up his interests to focus on leading the US, he said. He didn't give any further detail about what would happen to the Trump Organization, though it is expected that it will pass on t his children in an arrangement that is still likely to draw criticism.
The billionaire businessman has received sustained criticism for holding onto his business interests even as he worked on becoming President. Doing so even threatened to make his administration in breach of the constitution from its first day, lawyers have suggested.
But Mr Trump said that he wasn't being forced to give up the business, and was instead doing it because it is "visually important".
Mr Trump didn't say how he would give up the businesses, though it is likely that he will hand them over to his children. He said that he would explain more at a press conference in mid-December.
The announcement comes after several warnings from officials about potential conflicts of interests.
The former ethics lawyers for president Barack Obama and George W Bush last week asked the electoral college to not appoint Donald Trump as the next president due to his potential conflicts of interest. Richard Painter, former chief ethics counsel for Mr Bush, and Norman Eisen, former chief ethics counsel for Mr Obama, said that the president-elect must sell out from his real estate and business holdings before 19 December, when the electoral college officially appoints the next president.
Separately Steven Schooner, a law professor at George Washington University, said the President-elect's business in various countries could lead to an "impeachment issue" because "foreign states basically paying money to the Trump Organisation by using their hotels."
Donald Trump's four biggest U-turns
The law professor added: "The unequivocal message so far from the Trump Organisation is that ethics, conflicts of interest … in terms of ethical behaviour just don't matter."
Earlier this week a US senator pledged to introduce a resolution to ask Donald Trump to convert his billions into "conflict-free" holdings and adopt blind trusts.
World reaction to President Trump: In pictures

Show all 29
Democrat Ben Cardin also says the proposal will mean any companies owned by the President-elect that share an entity with a foreign government will be "potential violations of the constitution".
Mr Trump's wealth is estimated at $3.7bn by Forbes, and his primary assets include Trump Tower in Manhattan and the Mar-A-Lago in Palm Beach, Florida.
Register for free to continue reading
Registration is a free and easy way to support our truly independent journalism
By registering, you will also enjoy limited access to Premium articles, exclusive newsletters, commenting, and virtual events with our leading journalists
Already have an account? sign in
Join our new commenting forum
Join thought-provoking conversations, follow other Independent readers and see their replies