Donald Trump uses Twitter to cast new doubt on US intelligence agencies ahead of meeting over alleged Russian hacking
President-elect has repeatedly attacked claims Russia interfered in election in his favour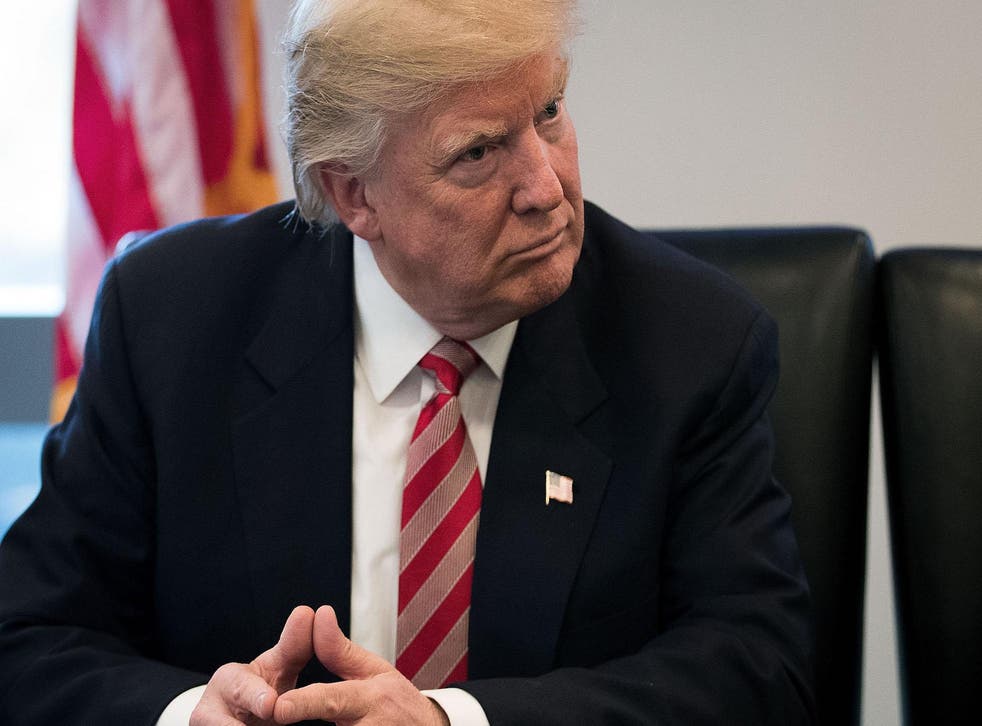 Donald Trump has taken a new swipe at American intelligence agencies ahead of a meeting over Russia's alleged interference in the US election.
The President-elect appeared to suggest security services were manufacturing evidence of the Kremlin's involvement in cyber attacks in a tweet posted late on Tuesday evening.
It said: "The 'Intelligence' briefing on so-called 'Russian hacking' was delayed until Friday, perhaps more time needed to build a case. Very strange!"
Senior US intelligence officials immediately refuted the claim, telling networks including CNN and NBC that the briefing with the heads of the NSA, CIA, DNI and the FBI had always been scheduled for Friday and was not delayed.
President Obama vows to take action against alleged Russian hacking of election
The President-elect's latest attack on his own security officials came amid tension over allegations the Russian government supported cyber attacks against American political sites and email accounts ahead of the November election.
The hacking, which is believed to have benefited Mr Trump, resulted in Barack Obama expelling 35 Russian diplomats last week as part of a raft of new sanctions.
"All Americans should be alarmed by Russia's actions," Mr Obama said, claiming the extent of data theft and cyber attacks uncovered "could only have been directed by the highest levels of the Russian government".
But Mr Trump has publicly undermined his predecessor's assessment, taking to Twitter to hit out at the intelligence agencies he will soon lead.
"If Russia, or some other entity, was hacking, why did the White House wait so long to act?" read one of several posts last month. "Why did they only complain after Hillary lost?"
Mr Trump has repeatedly praised Vladimir Putin, calling the Russian President's decision not to expel any American diplomats in retaliation a "great move".
The pair have announced joint efforts to improve US-Russian relations that have been severely damaged by Russia's support for Bashar al-Assad in Syria and annexation of Crimea in the ongoing Ukraine conflict.
US Presidential election: key moments in pictures

Show all 12
US intelligence agencies believe that Moscow was behind the hacking of Democratic National Committee emails that were then passed to Wikileaks.
Though the FBI and Department of Homeland Security issued a joint report on "Russian malicious cyber activity" with examples of malware code used by the Russians, it still has not released a broader report promised by the President.
Mr Trump has repeatedly dismissed allegations from the CIA and other intelligence agencies that the Kremlin was behind the cyber attacks.
The Russian government has denied any involvement in the hacking, with foreign minister Sergei Lavrov saying the US was putting "groundless" accusations on Russia to cover for its own policy failures.
Mr Putin's spokesman accused the outgoing US administration of harming Russian-American ties and dealing a "blow on the foreign policy plans of the incoming administration of the President-elect" after Mr Obama unloaded the new sancitons.
Mr Trump will be given "more information" from the intelligence community about Russian interference in the coming days, Vice President-elect Mike Pence said.
He added: "The world will see that with our president-elect taking office that America will be standing tall in the world again, engaging the world again, and standing firmly for America's interests."
Mr Trump has announced plans to hold his first news conference since winning the presidency on 11 January, just nine days before he is sworn into office at a ceremony attended by Bill and Hillary Clinton.
Join our new commenting forum
Join thought-provoking conversations, follow other Independent readers and see their replies