Donald Trump called 'pompous and demented' by former boss and NBC chief Robert Greenblatt
The network chief's post has since been deleted
Rachael Revesz
New York
Tuesday 16 August 2016 22:11 Comments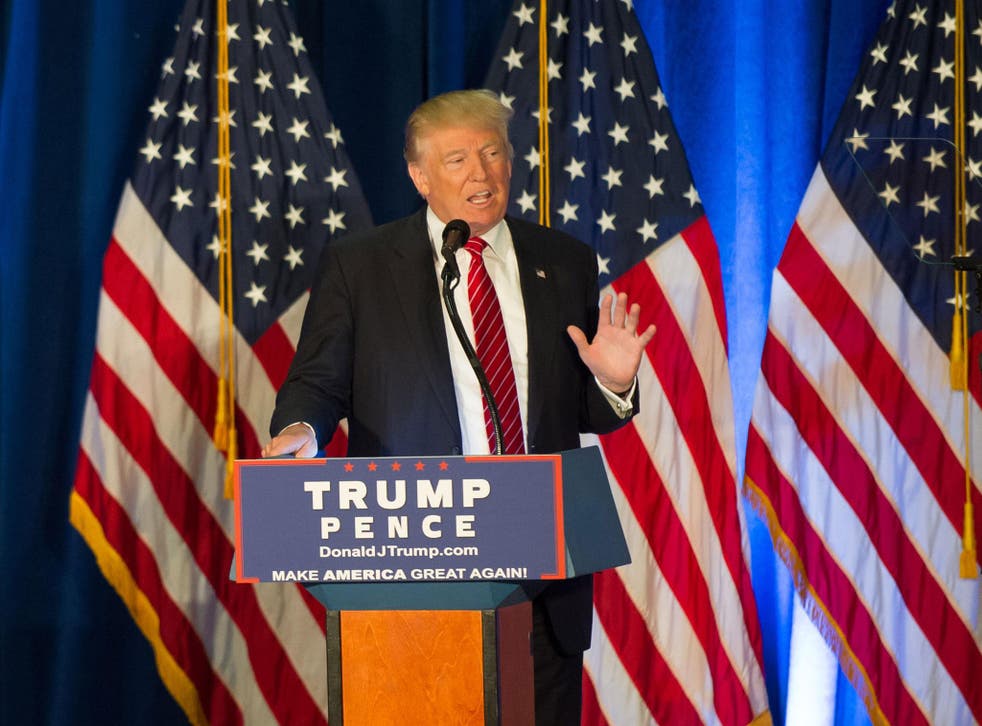 NBC network boss Robert Greenblatt has labeled The Apprentice star Donald Trump as "toxic", "pompous" and "demented".
On a private post on Facebook, as first reported by The New York Post, Mr Greenblatt wrote: "The sad state of affairs thanks to a pompous businessman turned reality TV star (whose show consistently ran LAST in its time period, by the way) who thinks speaking his mind is refreshing.
"It's actually corrosive and toxic because his 'mind' is so demented; and his effect will unfortunately linger long after he's been told to get off the stage."
The post has since been deleted.
Variety reported that Mr Greenblatt wrote the remarks in response to a New York Times op-ed called "Donald Trump Is Making America Meaner".
Mr Greenblatt started working with the Republican nominee in 2011 when the executive joined the network, and Celebrity Apprentice was already on television.
The television show was axed last summer, and the new host will be actor Arnold Schwarzenegger.
NBC also cut loose the Trump-produced Miss USA and Miss Universe beauty pageant shows following his "deorgatory" remarks about immigrants.
Mr Trump has not been completely cut off from NBC however, appearing on Jimmy Fallon's Tonight Show and hosting Saturday Night Live.
NBC declined to comment.
The news comes the same week that vice president Joe Biden, while campaigning alongside Hillary Clinton for the first time, said that Mr Trump's most famous phrase was "You're fired".
"Kidding aside, just think about that," he told the crowd in Pennsylvania, adding it was a negative message and a bet against America.
Register for free to continue reading
Registration is a free and easy way to support our truly independent journalism
By registering, you will also enjoy limited access to Premium articles, exclusive newsletters, commenting, and virtual events with our leading journalists
Already have an account? sign in
Join our new commenting forum
Join thought-provoking conversations, follow other Independent readers and see their replies