Donald Trump hopes he and Vladimir Putin have a 'fantastic relationship'
Trump is expected to have a phone call with the Russian president over the weekend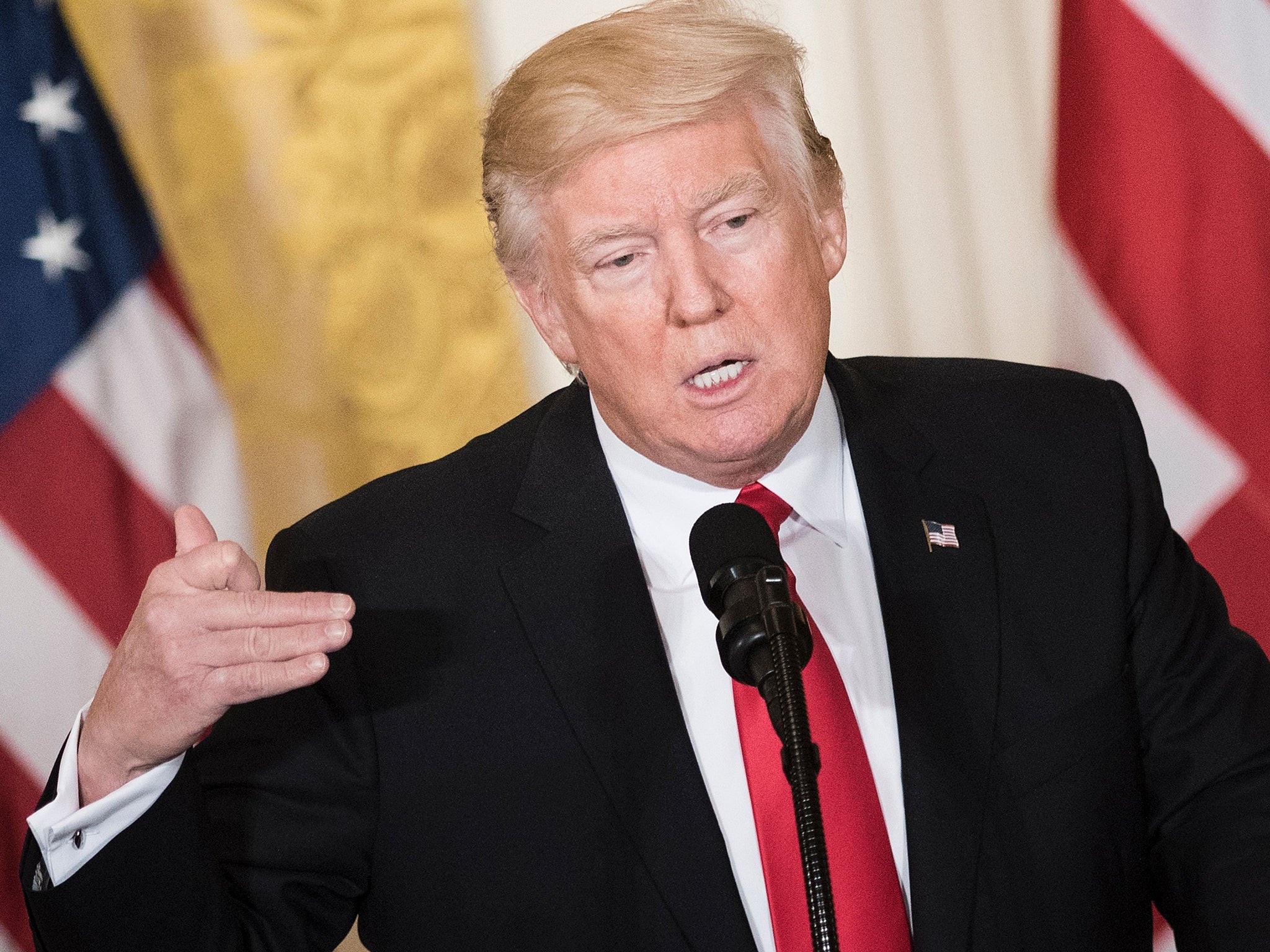 President Donald Trump said that he wants to foster a good relationship with Russia, and will approach President Vladimir Putin with an open mind.
During a press conference with UK Prime Minister Theresa May, Mr Trump declined to say whether he was ready to lift sanctions against Russia, but looked forward to the call with the Russian leader over the weekend.
"I don't say good, bad, or indifferent," he said, referring to his opinion of Mr Putin. "I don't know the gentleman. I hope we have a fantastic relationship. That's possible, and it's also possible that we won't. …
"We'll see what happens."
Top White House counsel Kellyanne Conway told Fox that a reversal of sanctions imposed on Russia by the Obama administration, following the incursion and annexation of the Ukraine's Crimea peninsula, was "under consideration".
However, Mr Trump said it was "very early to talk about that".
Trump Inauguration protests around the World
Show all 14
"We look to have a relationship with all countries, ideally," he said. "If we can have a great relationship with Russia, with China, and with all counties, I'd be all for that. It would be a tremendous asset. No guarantees. That would be a positive, not a negative."
Mr Trump had previously suggested that he would lift Russian sanctions in exchange for a nuclear arms reduction deal.
Theresa May in America: The PM's first speech in 90 seconds
However, Ms May made clear that she did not support such a deal.
"We believe the sanctions should continue until we see that Minsk [ceasefire] agreement fully implemented," she said.
Senior Republican Sen John McCain lambasted Mr Putin and urged the President not to lift sanctions in a blistering statement. He rebuked Mr Trump's "reckless course" with the Kremlin and said he would work with Congress to "codify sanctions against Russia into law".
"Putin wants to be our enemy. He needs us as his enemy," Mr McCain said. "He believes that strengthening Russia means weakening America."
"President Trump should remember this when he speaks with Vladimir Putin," he added. "He should remember that the man on the other end of the line is a murderer and a thug who seeks to undermine American national security interests at every turn.
"For our commander-in-chief to think otherwise would be naive and dangerous."