Driver writes off car after spider drops from rearview mirror
It's not known if the arachnid escaped unharmed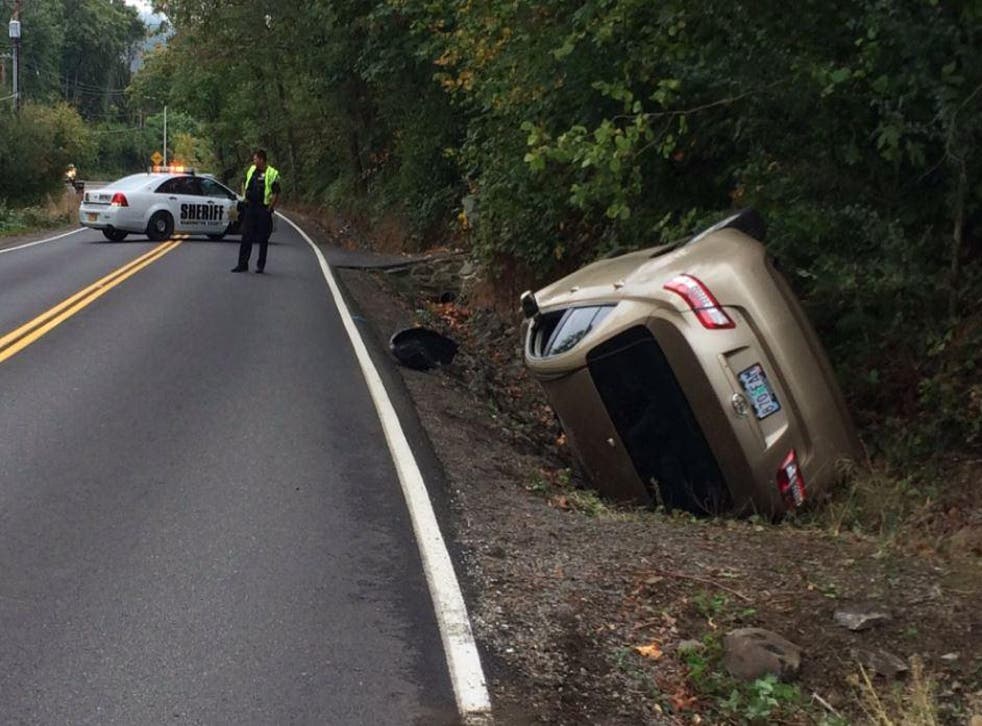 A driver has written off her car after crashing when a spider dropped down from her rearview mirror.
The unnamed woman lost control and went off the road, rolling the car into a ditch, according to KomoNews. Authorities in Oregon closed the road on one lane to deal with the crash.
Although she only suffered a minor scratch to her hand, it's not known whether the spider made it out alive.
The incident evoked memories another equally terrifying spider invastion. In May two tarantulas stowed away on a Canadian plane, causing mayhem as they roamed the cabin. Passengers were sent screaming in panic as the creepy-crawlies started climbing up legs and skirts.
The most stunning images of spider webs

Show all 8
In June a woman in Wales suffering from head pain discovered it was being caused by a spider living in her ear.
Register for free to continue reading
Registration is a free and easy way to support our truly independent journalism
By registering, you will also enjoy limited access to Premium articles, exclusive newsletters, commenting, and virtual events with our leading journalists
Already have an account? sign in
Register for free to continue reading
Registration is a free and easy way to support our truly independent journalism
By registering, you will also enjoy limited access to Premium articles, exclusive newsletters, commenting, and virtual events with our leading journalists
Already have an account? sign in
Join our new commenting forum
Join thought-provoking conversations, follow other Independent readers and see their replies