Fox News accused of running 'misleading' graphic on Donald Trump's unemployment record
'The most misleading statistic imaginable'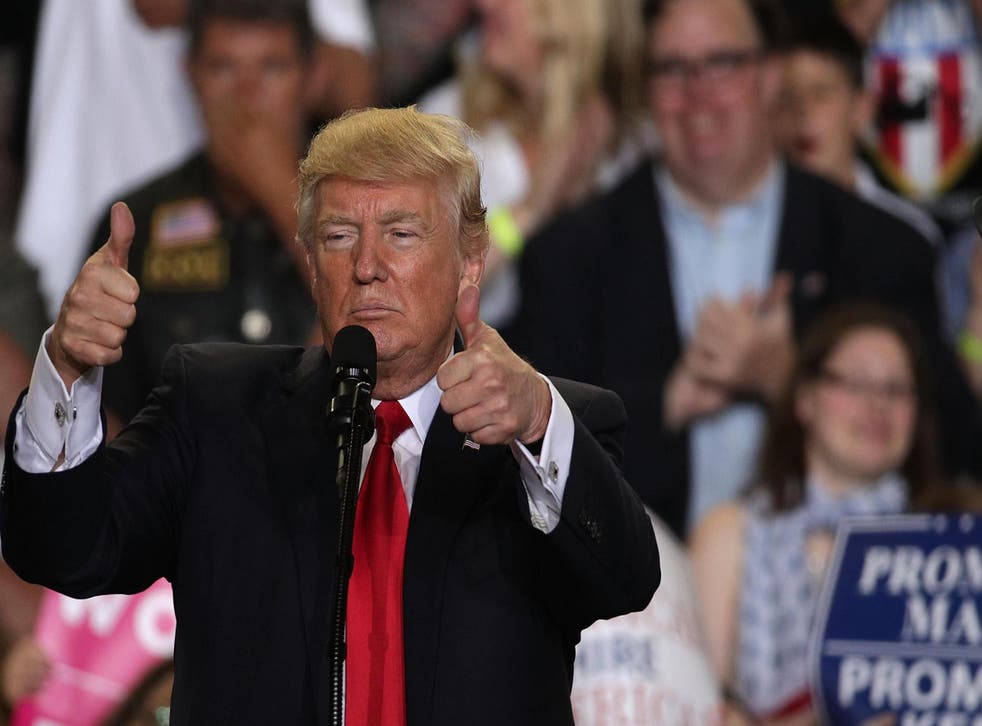 Fox News has attracted controversy after it posted a graphic on Twitter about unemployment rates which users have pointed out is "misleading".
On the surface, it seems uncomplicated, comparing the rate of US unemployment under four presidents on the 100th day of their first administration: Donald Trump, Barack Obama, George W Bush and Bill Clinton.
The graphic appears to present the Republicans - Mr Trump and Mr Bush - favourably, showing the jobless rate after the first three months of their presidencies stood at 4.5 per cent and 4.4 per cent respectively.
That's compared to their Democrat predecessors, Mr Obama and Mr Clinton, on 9 per cent and 7.1 per cent respectively
The results appear to suggest that Democrat presidents tend to have a higher rate of unemployment than their Republican counterparts.
However, Twitter users descended on the tweet, with several calling it "misleading".
Political analyst William LeGate wrote: "What a stupid comparison. Obama inherited Bush's & Trump inherited Obama's. The rate of job growth has declined 50 per cent (!) under Trump".
According to the latest report on US jobs from the Bureau of Labour Statistics, just 98,000 new non-farm jobs were created in March. If Mr Trump wants to meet his pledge of creating 25 million jobs over 10 years, that monthly number needs to be in the region of 200,000.
Others have been pointing out that the tweet implies unemployment rates were higher during other administrations. When Mr Obama assumed office in January 2009, unemployment rate stood at 7.8 per cent, inherited from the previous administration. October was the worst month for unemployment at 10 per cent, however the spike was largely the result of a recession.
Indeed by December 2017 unemployment had more than halved to 4.7 per cent.
Twitter user Steven Spencer amended Fox News' statistics with his own:
Fox News did not immediately respond to a request for comment.
Register for free to continue reading
Registration is a free and easy way to support our truly independent journalism
By registering, you will also enjoy limited access to Premium articles, exclusive newsletters, commenting, and virtual events with our leading journalists
Already have an account? sign in
Register for free to continue reading
Registration is a free and easy way to support our truly independent journalism
By registering, you will also enjoy limited access to Premium articles, exclusive newsletters, commenting, and virtual events with our leading journalists
Already have an account? sign in
Join our new commenting forum
Join thought-provoking conversations, follow other Independent readers and see their replies