Gavin McInness: Proud Boys founder and far-right activist 'dropped' by conservative US TV channel
News and entertainment network ends contract less than a week after recruiting controversial host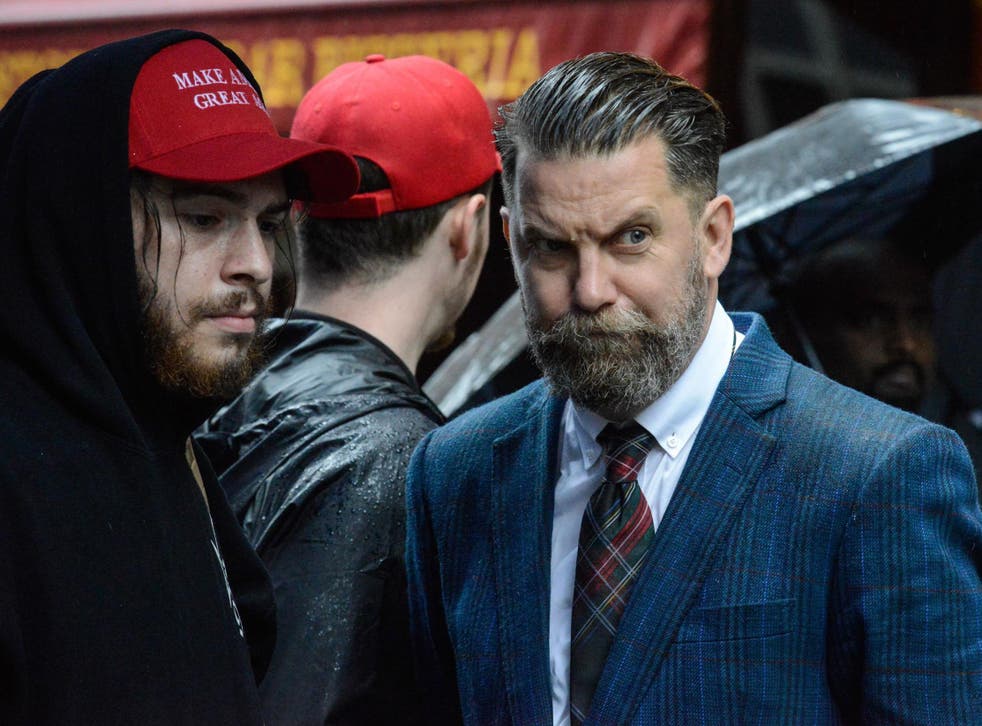 A far-right activist linked with English Defence League (EDL) founder Tommy Robinson has reportedly been ditched by an American television channel less than a week after he was recruited as a host.
Gavin McInnes, the founder of right-wing group Proud Boys, which the FBI labelled an "extremist organisation with ties to white nationalism", is no longer working with BlazeTV, the company announced. An FBI agent later denied having called the group extremist, saying it had been trying to characterise the potential threat from individuals in the Proud Boys.
It was not immediately clear whether Blaze had ended the contract but McInnes has been at the centre of controversy for weeks, with Australia last month denying him a visa for a tour, on the grounds that he failed a character test to enter the country.
McInnes, a Vice Media co-founder, joined Blaze Media last Monday to host Get Off My Lawn, a show similar to his podcast of that name.
The conservative news and entertainment network tweeted: "Blaze Media no longer has a relationship with Gavin McInnes, and per company policy, cannot comment on personnel matters."
Website TheHill.com said Blaze had broken off the relationship.
Anti-Islam activist McInnes, who said he was disavowing the Proud Boys after it was condemned by the FBI, was criticised after two members of the group were arrested over their suspected roles in chasing down and beating protesters last month in Manhattan, New York. He said he was "officially disassociating" himself from the Proud Boys "in all capacities, for ever".
Before McInnes's Australian visa was denied, Tommy Robinson had been due to speak an five events this month in the country alongside him.
Supporters had paid up to A$995 (£563) for tickets to see the pair during their planned speaking tour of Australia. Robinson later postponed his trip as it clashed with a Brexit protest on the same date.
Join our new commenting forum
Join thought-provoking conversations, follow other Independent readers and see their replies