Hillary Clinton actually used two devices while secretary of state, records show
Democratic presidential hopeful previously said she used a single device
Payton Guion
Tuesday 31 March 2015 17:09 Comments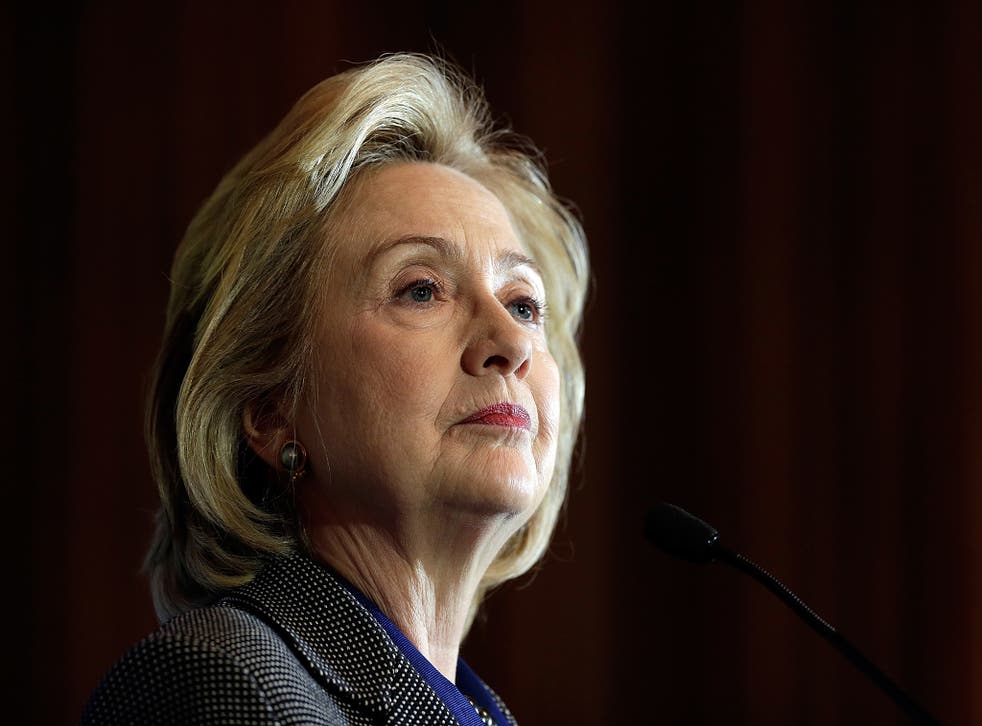 Despite her claim that she used a personal email address for government business because she only wanted to use one device, email records obtained by the Associated Press show that Hillary Clinton used an iPad and a Blackberry during her time as secretary of state.
The State Department has released four emails between Mrs Clinton and her advisors in response to a Freedom of Information Act request from the AP. Her emails have created a stir since it came out that she exclusively used a personal email address hosted on a private server while she was secretary of state between 2009 and 2013.
Mrs Clinton's use of a private email address was not illegal at the time, but it raised questions from critics about her transparency, especially since she is a near-lock to be the top Democratic presidential candidate.
She further sparked controversy when she responded to the questions about her email use by saying that she would turn over her work-related emails, but had already deleted her personal emails and also would not turn over her server for investigation.
At a press conference held to diffuse the email controversy, Mrs Clinton said she used private email only so she could carry a single device.
"Looking back, it would have been probably, you know, smarter to have used two devices," Mrs Clinton said. Her office released statement saying she "wanted the simplicity of using one device."
But the emails received by the AP show that she was using more than one device. In one of those emails, Mrs Clinton mistakenly sent a personal reply to one of her advisors.
"I like the idea of these," she wrote to Huma Abedin. "How high are they? What would the bench be made of? And I'd prefer two shelves or attractive boxes/baskets/ conmtainers (sic) on one. What do you think?"
The advisor replied, "Did u mean to send to me?" To which Mrs Clinton replied, "No-sorry! Also, pls let me know if you got a reply from my ipad. I'm not sure replies go thru."
A spokesman for Mrs Clinton said on Tuesday that the former secretary of state used the iPad occasionally, mainly for catching up on news.
The former secretary and first lady has not declared that she will run for president in 2016, but is expected to do so in the coming months.
Follow @PaytonGuion on Twitter.
Register for free to continue reading
Registration is a free and easy way to support our truly independent journalism
By registering, you will also enjoy limited access to Premium articles, exclusive newsletters, commenting, and virtual events with our leading journalists
Already have an account? sign in
Join our new commenting forum
Join thought-provoking conversations, follow other Independent readers and see their replies