Comey FBI letter 'almost certainly' cost Hillary Clinton the election, numbers reveal
Ms Clinton had an 81 per cent chance of winning the election before the letter was published, pollsters say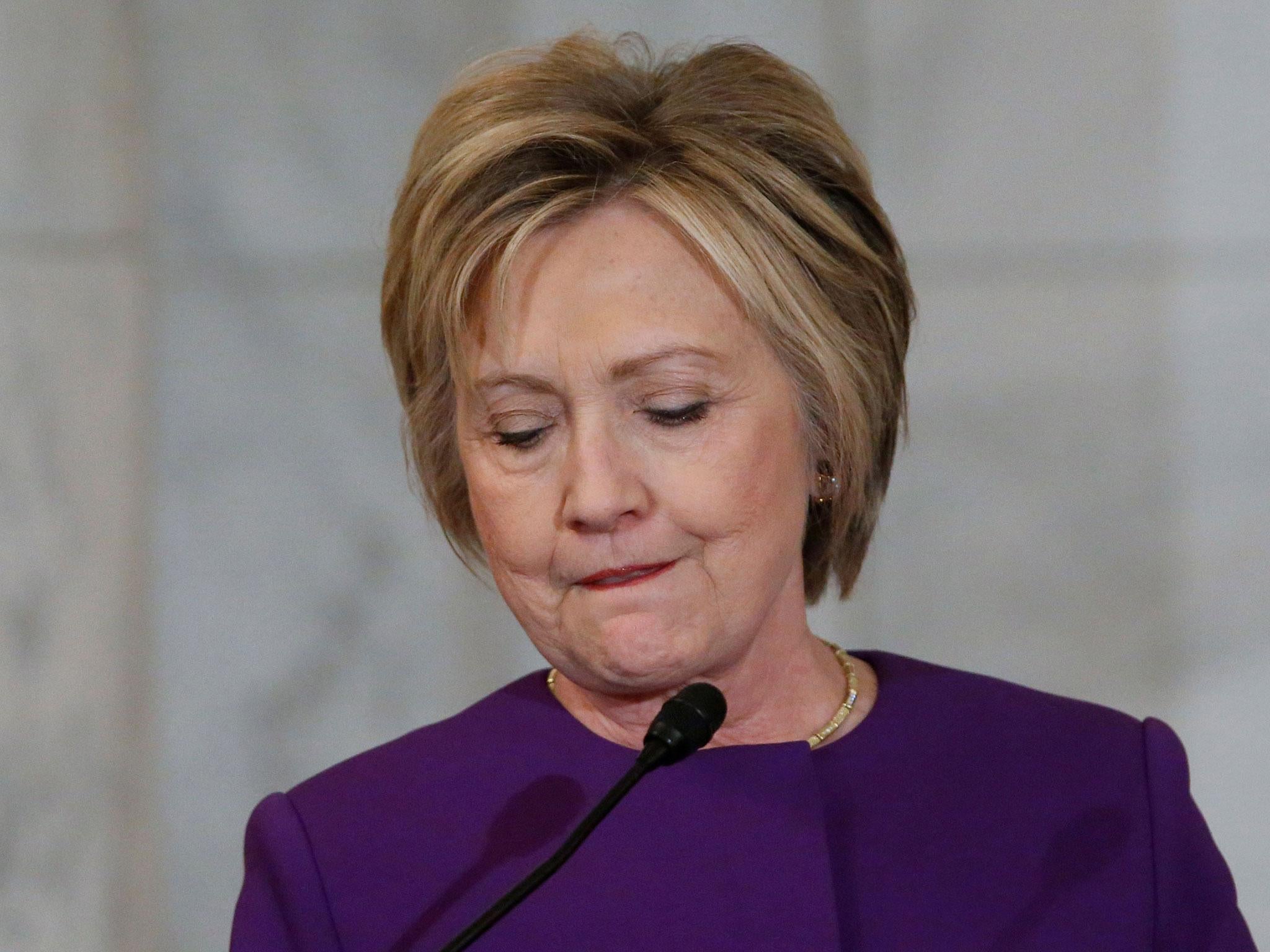 FBI director James Comey's letter announcing the FBI was reopening its probe into Hillary Clinton's use of a private email server may have played a key role in her election loss, figures suggest.
Renowned pollster Nate Silver said Ms Clinton would "almost certainly" be President-elect of the US if the election had been held on 27 October, the day before Mr Comey's announcement.
He said late-deciding voters moved strongly towards Donald Trump in the week before the election, costing her the swing states of Michigan, Wisconsin and Pennsylvania.
During the election, Mr Silver published a post on his FiveThirtyEight blog noting Ms Clinton had an 81 per cent chance of winning the election before Mr Comey's letter, which dropped to 65 per cent a week later.
However, Mr Comey's announcement is likely to be one factor among many which went on to cost Ms Clinton the presidency.
FBI director says 'no charges' for Hillary Clinton amid email scandal
Her poll lead suffered a similar drop in September, when she was forced to admit to a previously undisclosed bout of pneumonia after she stumbled at a 9/11 memorial service.
Two days before the election, Mr Comey made public another letter announcing that the investigation has not changed its view of Ms Clinton and did not intend to bring charges.
In July, the FBI director said that although Ms Clinton and her aides had been "extremely careless" in their handling of sensitive information, there was no evidence of intentional mishandling of classified information.
Ms Clinton has taken the lead in the popular vote, gaining 2.7 million more votes than Mr Trump despite losing the presidential election.
The number is expected to rise and Ms Clinton could get more votes than President Barack Obama did in 2012.
Join our commenting forum
Join thought-provoking conversations, follow other Independent readers and see their replies