Jerame Reid shooting: Dashboard camera footage shows police shoot dead black man with his hands raised
Jerame Reid was a passenger in the car which was pulled over by two officers in Bridgeton, New Jersey, on 30 December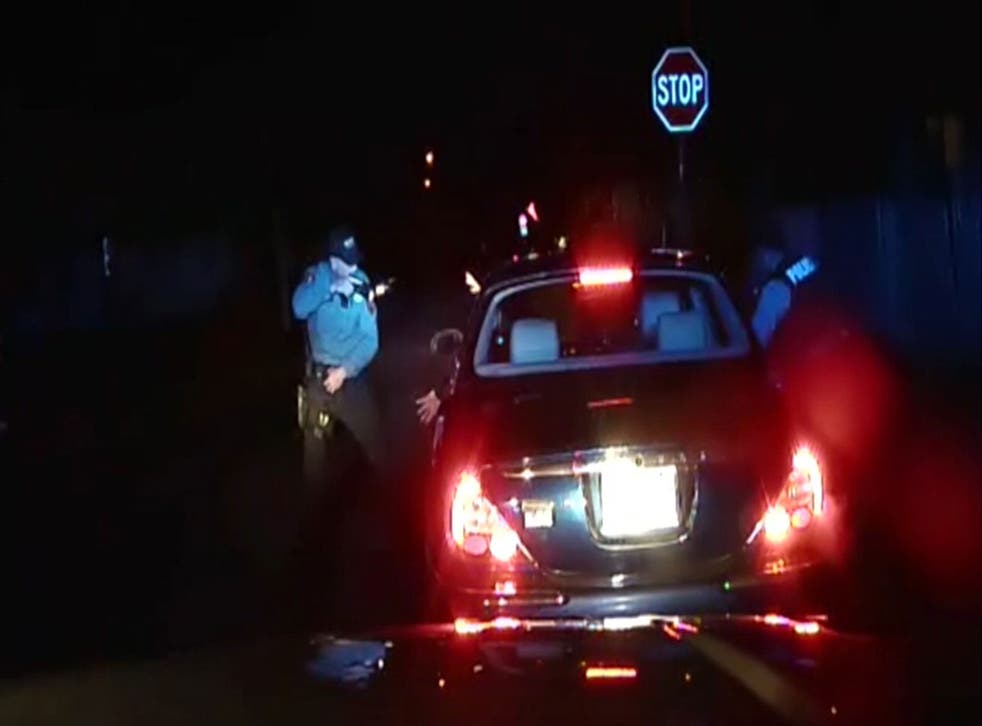 Tensions over policing tactics and race relations are threatening to escalate in the United States once more after a graphic video emerged of a fatal confrontation in New Jersey between two patrol officers and two African American men they had pulled over in their Jaguar for jumping a red light.
At the same time there were reports the US Justice Department was moving towards clearing of all wrongdoing the police officer who opened fire and killed the unarmed black teenager Michael Brown in Ferguson, Missouri, last summer, touching off months of anti-police marches there and across America. Protesters took to the streets of the mostly minority community of Bridgeton, New Jersey, just south of Philadelphia, on Wednesday night in response to the newly released footage. Taken by a dashboard camera in the police patrol car, it showed what apparently started as a routine stop spiralling into confrontation as one of the officers shouts to his partner that he has seen a gun in the glove compartment.
After the officer yells, "Show me your hands!" and "don't you f***ing move", the passenger steps out with his hands raised to shoulder level. The officers are seen to open fire, killing the man, 36-year-old Jerame Reid. The officers, identified as Braheme Days, who is black, and Roger Worley, who is white, have been placed on leave pending an investigation.
The killing, on 30 December, is drawing increasing condemnation from civil rights and community leaders.
"The video speaks for itself that at no point was Jerame Reid a threat and he possessed no weapon on his person," Walter Hudson, chairman and founder of the civil rights group the National Awareness Alliance, complained. "He complied with the officer and the officer shot him."
The rash of marches to protest alleged police racial bias, which broke out in the weeks before Christmas, were triggered by the decision of a state grand jury in Missouri to decline to indict Darren Wilson, the officer who killed Mr Brown, and then by a New York grand jury ruling which similarly cleared the police officer who killed a Staten Island man, Eric Garner, after restraining him in a strangle-hold.
Mr Wilson, who has since retired from the Ferguson Police Department, escaped state charges but a federal probe remained in train at the Justice Department. However, according to a New York Times report, the leaders of that investigation are now preparing to recommend to US Attorney General Eric Holder that he declare there are similarly no grounds to press federal charges in the case.
Such an outcome will doubtless bring fresh expressions of disappointment from the Brown family and its supporters and reawaken grievances in the community.
It would not come as a great surprise to legal scholars, however, who have long warned that hurdles in the way of a federal case were extremely high.
In pictures: Protests over death of Eric Garner

Show all 30
Not yet completed is a separate Justice Department investigation into the record of the Ferguson police department as a whole that may end with it being brought under federal supervision.
The department has remained overwhelmingly white even while Ferguson, which lies just outside St Louis, is roughly 70 per cent black.