Joaquin 'El Chapo' Guzman: Manhunters who caught Pablo Escobar are tasked with tracking down escaped Mexican drug lord
Officials turn to retired Colombian generals as Sinaloa cartel kingpin remains on the run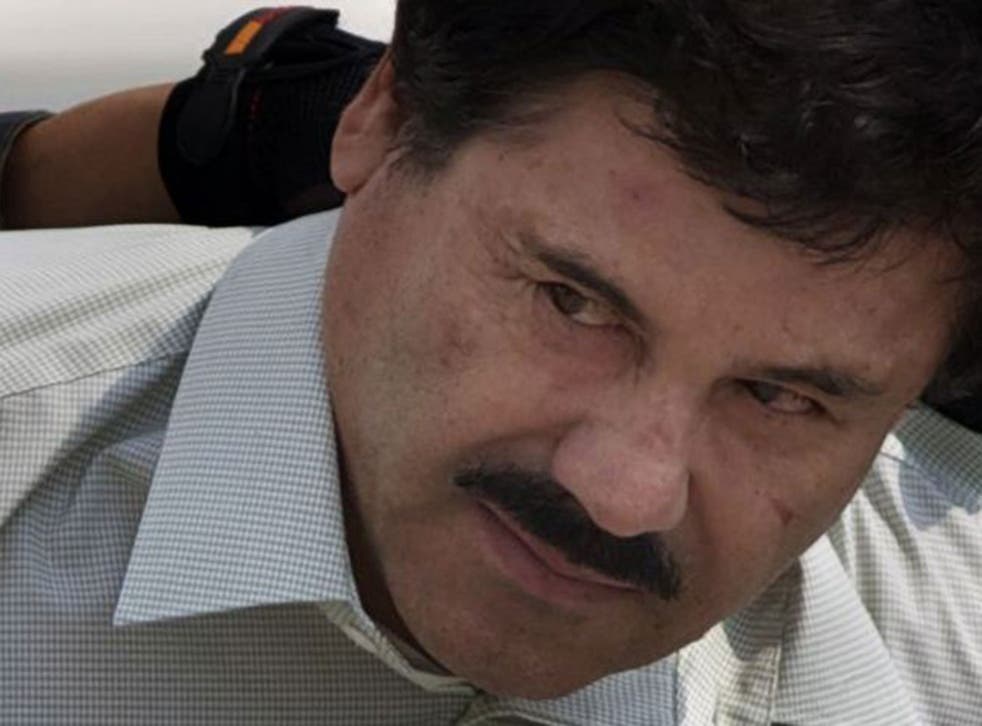 The Mexican government has turned to Colombia for help in its hunt for Joaquín "El Chapo" Guzmán, the drugs lord who escaped last month from a high-security prison for the second time.
Three retired Colombian generals, who were instrumental in tracking down and then killing Pablo Escobar, met for talks in Mexico City. Escobar was Colombia's most notorious crime boss and the so-called King of Cocaine. He was gunned down in 1993.
Rosso José Serrano, Ismael Trujillo Polanco and Luis Enrique Montenegro, the men credited with a role in Escobar's demise, briefed those trying to track down Guzmán. The Mexican escaped from the maximum-security Altiplano prison on 11 July, crawling his way through a 1,500m tunnel.
The incident has caused huge embarrassment to the Mexican authorities, who have conceded that El Chapo must have had help from inside the jail. Mexico has not confirmed the meetings, but has said that Colombian officials are assisting in the hunt for El Chapo, who controls the Sinaloa cartel and is thought to be a billionaire. According to reports, a team of Colombian specialists is still in Mexico, although the three generals have left the country.
The three generals played an instrumental part in cracking the Medellín cartel in Colombia. At its height, the cartel made an estimated $60m (£38m) a day from cocaine sales, and such was Escobar's influence that the cartel controlled 80 per cent of the world cocaine market.
He became a target after his gunmen killed the presidential candidate Luis Carlos Galán in 1989, and was eventually tracked down to a middle-class neighbourhood of Medellín. He was killed by a gunshot through the ear, which has led to debate about whether he was killed in a firefight with Colombian troops, committed suicide, as his brothers insist, or was executed after being captured. Despite a reward of several million dollars being offered and 10,000 members of Mexico's federal police being assigned to the case, there appears to be no new leads in the hunt for El Chapo.
In pictures: Mexico's train of death

Show all 5
He was arrested in February last year and transported to Altiplano by Black Hawk helicopter. At the time, the Mexican government rejected an extradition request from the US, which wants to try him because of the huge quantities of Sinaloa-distributed drugs that find their way into US cities. Despite being held in a single cell, monitored by CCTV, El Chapo escaped through a tunnel that opened out in his shower, the only area of the cell not monitored by the cameras.
The flight followed that of Adelmo Niebla González, one of El Chapo's key operatives who escaped from a different prison last year. The drug lord was first captured in 1993, but his empire continued unabated. In 2001, he escaped from a different prison after being smuggled out in a laundry basket – 88 people, including prison guards, were implicated in his escape.
On Thursday, a Mexican judge granted another US petition to extradite El Chapo – if he is recaptured.
Join our new commenting forum
Join thought-provoking conversations, follow other Independent readers and see their replies