LA earthquake today: Los Angeles rocked by magnitude 3.2 quake
Locals shaken awake by 'nasty' tremor, raising fears of bigger quake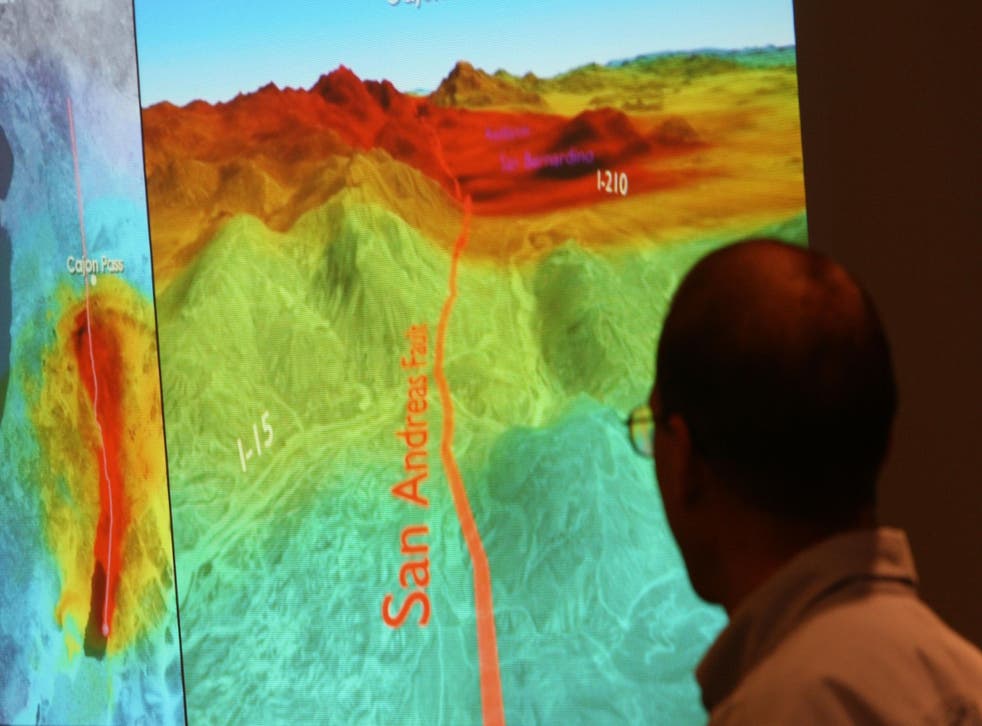 Los Angeles has been rocked by a magnitude 3.2 earthquake.
The tremor occurred at 1.15am local time (9.45am GMT) at a depth of 7.5 miles (12km), according to the US Geological Survey. Its epicentre was in the West Athens area in the south of the city.
Locals reported feeling the ground shake, with some tweeting that they were woken up by the quake.
Earthquake detected in North Korea 'caused by explosion'
"That felt nasty," wrote one. "Especially because it was near my area."
Another said: "I jumped out of bed and woke everyone up just in case."
"Felt quite a strong shake in downtown LA," tweeted another.
Minor tremors are a regular reminder of the likelihood of another strong earthquake in Los Angeles, which was devastated by a deadly magnitude 6.7 earthquake in January 1994
In 2008, the US Geological Survey found there was a greater than 99 per cent chance of an even stronger earthquake hitting California, which sits on the San Andreas fault, in the next 30 years. The report warned that type of quake could kill 1,800 people, injure 53,000, and cause $214bn (£162bn) damage.
There were no reports of any damage after Friday's tremor, but it raised fears of a more serious quake.
"Honestly thought it was gonna be the big one," said Cinthia Gomez on Twitter. Lacey Noel replied: "Same. I feel like it's not over yet."
A shallow magnitude 3.6 earthquake was reported on Thursday near Anza, California, about 140 miles from Los Angeles.
In October last year a flurry of more than 140 small tremors under a lake near the San Andreas fault raised fears of a massive earthquake.
"Any time there is significant seismic activity in the vicinity of the San Andreas fault, we seismologists get nervous," Thomas Jordan, director of the Southern California Earthquake Centre, said at the time. "We recognise that the probability of having a large earthquake goes up."
In 2015 Los Angeles introduced new regulations requiring about 14,000 buildings to be retrofitted to withstand violent shaking.
Join our new commenting forum
Join thought-provoking conversations, follow other Independent readers and see their replies