Michele Bachmann compares President Obama to Germanwings co-pilot Andreas Lubitz
Bachman says with the Iran nuclear deal Obama is 'a deranged pilot'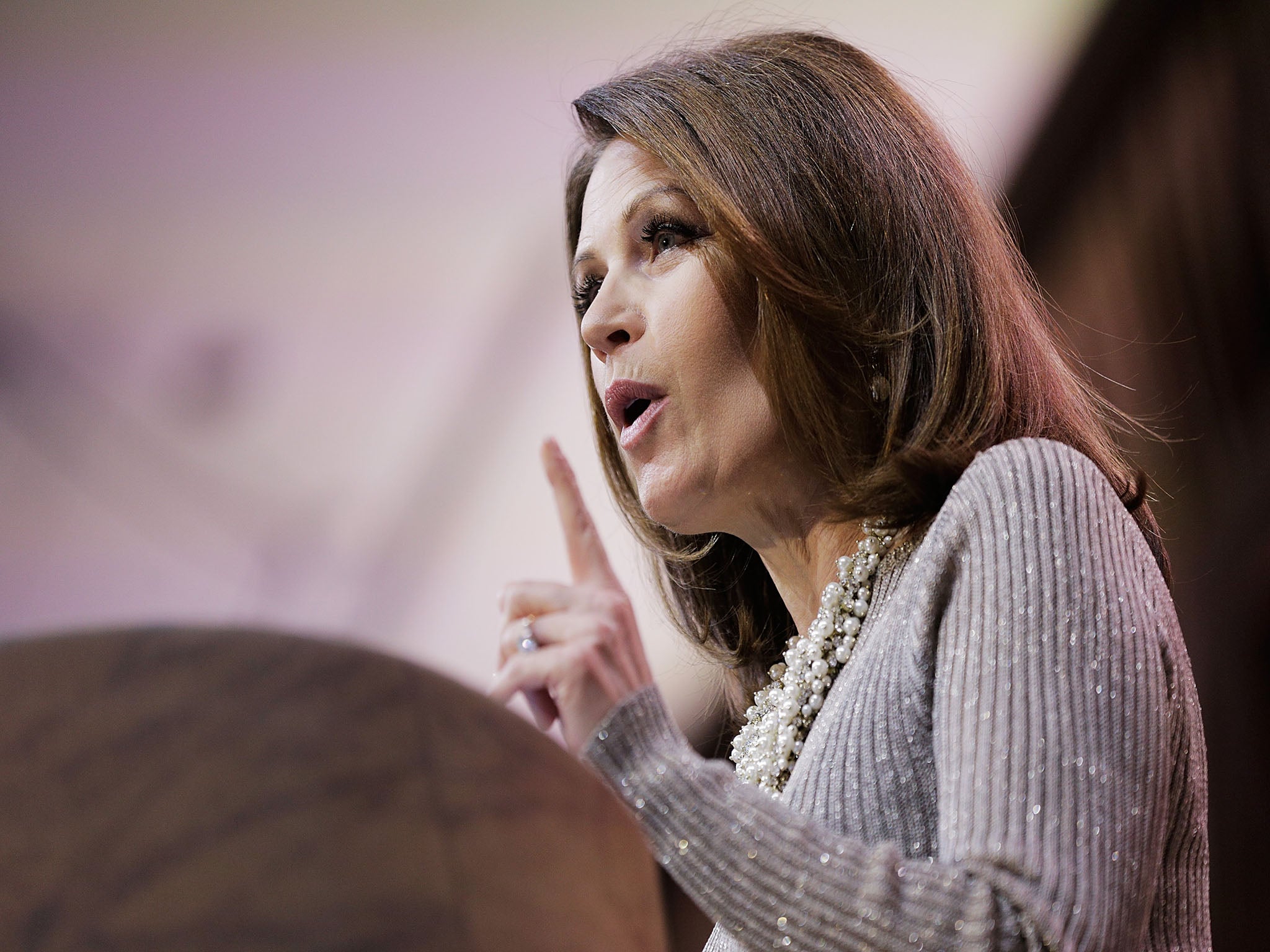 In a statement that at best can be described as insensitive, former US Representative Michele Bachmann has compared Barack Obama to the Germanwings co-pilot that is believed to have deliberately crashed a jet into the French Alps, killing himself and 149 others.
In a message posted to Facebook on 31 March, Ms Bachman suggested that the US president is intentionally hurting the US people in the Iranian nuclear negotiations.
"With his Iran deal, Barack Obama is for the 300 million souls of the United States what Andreas Lubitz was for the 150 souls on the German Wings flight - a deranged pilot flying his entire nation into the rocks," Ms Bachmann wrote. "After the fact, among the smoldering remains of American cities, the shocked survivors will ask, why did he do it?"
Lubitz was the co-pilot who investigators say locked himself in the cockpit of a Germanwings jet and intentionally descended and accelerated into the French Alps, killing everyone on board. Recent reports indicate that Lubitz struggled with depression and had researched suicide methods in the days leading up to the crash.
In pictures: Germanwings Airbus A320 plane crash
Show all 66
President Obama on Thursday announced a tentative agreement with Iran over reducing economic sanctions against the country in exchange for a long-term reduction in nuclear capabilities.
US Republicans, like Bachmann, have condemned the Iran deal, saying it does not go far enough in preventing the Islamic country from obtaining nuclear weapons.
Follow @PaytonGuion on Twitter.
Join our commenting forum
Join thought-provoking conversations, follow other Independent readers and see their replies