Motel chain sued for giving out guest information to immigration authorities
Washington attorney general says more than 9,000 guests saw information shared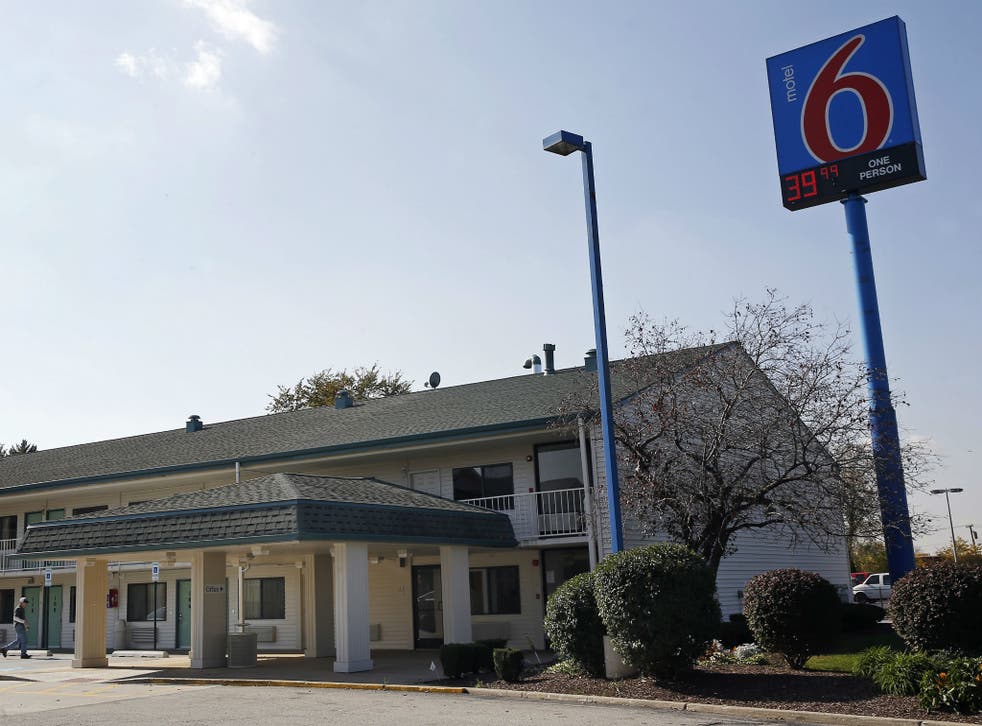 A motel chain illegally provided immigration agents with the names and personal details of thousands of guests, according to a new lawsuit.
Washington Attorney General Bob Ferguson sued Motel 6 for allegedly instructing its workers to provide Immigration and Customs Enforcement agents with customers' information, including their names, dates of birth and driver's license numbers. That information was then used to arrest or detain motel guests, a complaint filed in King County Superior Court court alleges.
According to the lawsuit, sharing that information was a matter of policy that was included in new employee training. Workers were told to hand over guest registries without requiring ICE agents to prove probable cause or present search warrants, the lawsuit alleges, describing agents obtaining printouts of guest lists and then seeking to "identify and single out guests based on national origin".
"Motel 6 staff observed ICE identify guests of interest to ICE, including by circling 20 guests with Latino-sounding names," the lawsuit says.
Those disclosures could occur on a "daily basis", the lawsuit alleges, and over the course of a little less than two years translated into Motel 6 handing over the information of more than 9,000 people in Washington state.
Motel 6 came under fire earlier this year after an investigation by the Phoenix New Times found motels in Arizona were sharing guests' details with ICE. In a statement responding to Mr Ferguson's lawsuit, Motel 6 said it had discontinued the practice.
World news in pictures

Show all 50
"In September, Motel 6 issued a directive to every one of our more than 1,400 locations, making it clear that they are prohibited from voluntarily providing daily guests lists to Immigration and Customs Enforcement," the statement said. "Motel 6 takes this matter very seriously, and we have and will continue to fully cooperate with the Office of the State Attorney General".
But Mr Ferguson cited the Arizona revelation as an impetus for his lawsuit, saying in a press release that Motel 6 misleadingly implied the guest disclosures were a "local problem".
"We have found that is not true," he said. "Washingtonians have a right to privacy, and protection from discrimination. I will hold Motel 6 accountable and uncover the whole story of their disturbing conduct".
Downing Street says soaring population proves UK needs tougher immigration laws
An ICE representative said the agency would not comment on the lawsuit, since it is not a party named in the complaint, and does not illuminate the "source of its enforcement leads".
"The agency receives viable enforcement tips from a host of sources, including other law enforcement agencies, relevant databases, crime victims, and the general public via the agency's tip line and online tip form," spokesman Yasmeen Pitts O'Keefe said in an email, adding: "It's worth noting that hotels and motels have frequently been exploited by criminal organisations engaged in highly dangerous illegal enterprises, including human trafficking and human smuggling."
Join our new commenting forum
Join thought-provoking conversations, follow other Independent readers and see their replies