Police charge Muslim woman who falsely claimed she was called a 'terrorist' on the subway
18-year-old Yasmin Seweid could face up to a year in jail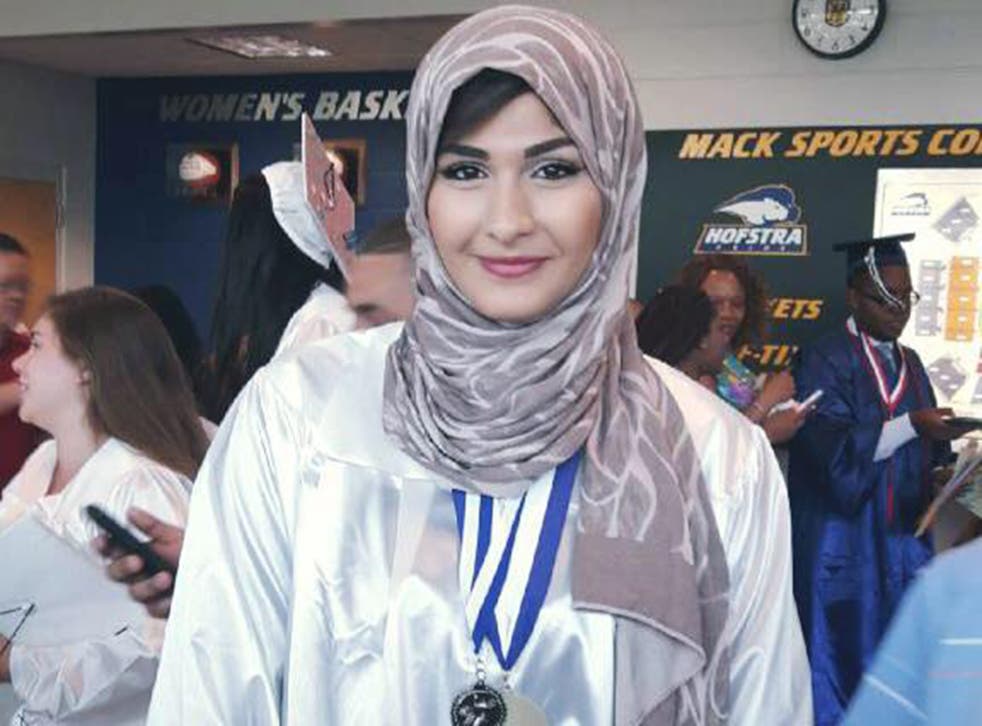 An 18-year-old Muslim woman who claimed that she was called a "terrorist" in the New York subway is facing up to one year in jail for false reporting of a crime.
Yasmin Seweid said that three white, drunk men targeted her in the subway, said racial slurs and tried to pull her hijab off her head.
Police could not find any witnesses or video evidence to back up the alleged incident on 1 December, and reportedly gave Ms Seweid multiple occasions to change her story.
Ms Seweid recanted on Tuesday, saying she made it up to "get attention" as she was having family issues at home, as reported by DNAInfo.
The NYPD confirmed to The Independent that Ms Seweid was charged on Wednesday afternoon with obstruction and falsely reporting an incident, two misdemeanours which could land her behind bars for up to a year.
NYPD spokesman detective Hubert Reyes said the punishment could be more severe if she is found guilty, depending on how the district attorney intended to proceed.
Ms Seweid wrote on Facebook after the incident that the men pulled her bag and called her a "f***ing terrorist".
Donald Trump calls for a Muslim registry in the United States
"It breaks my heart that so many individuals chose to be bystanders while watching me get harassed verbally and physically by these disgusting pigs," she wrote. The post has since been deleted.
"You try to raise your children as best you can," said her father Sayeed Seweid, a limo driver who is attending law school.
"Maybe she was afraid that night. She was running late," he added, as reported by DNAInfo.
After the incident on 1 December, his daughter went missing for several days and he filed a missing persons report. She was later found at a friend's house.
He described his daughter as a "bright, good girl".
"She's young and maybe she was foolish here," he said.
The charges come as many Muslims are suffering from genuine discrimination and hate crimes across the US in the wake of Donald Trump's election and heated rhetoric against ethinic minorities, refugees and immigrants.
The Council on American-Islamic Relations reported close to 900 hate crimes since the election.
The FBI found separately that hate crimes against Muslims rose 67 per cent in 2015.
Join our new commenting forum
Join thought-provoking conversations, follow other Independent readers and see their replies