Nabra Hassanen: Chaplain at local mosque says murdered teen 'revolutionised and inspired an entire community'
'An angel was taken,' the All Dulles Area Muslim Society chaplain says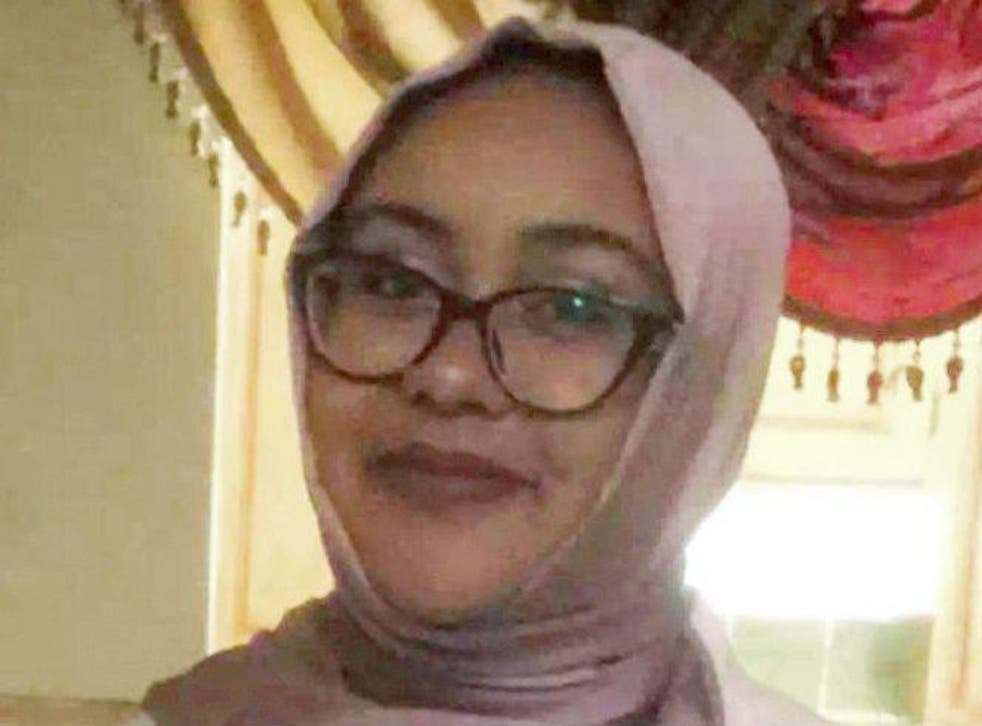 The murder of a Muslim teenager has "revolutionised and inspired an entire community", according to a chaplain at the mosque where she was travelling on the night she was killed.
Nabra Hassanen was abducted and murdered by a passing motorist on her way to the All Dulles Area Muslim Society (ADAMS) Center in Fairfax County, Virginia, police said.
The 17-year-old's killer allegedly kidnapped the teenager after engaging her group of friends in an argument and following them into a McDonald's carpark.
The group had just finished their last meal of the day before fasting for Ramadan.
The suspect, 22-year-old Darwin Martinez Torres, is currently being held without bail.
While Hassanen's death stoked fear in Virginia Muslim community, ADAMS Center chaplain Chaplain Joshua Salaam says it has also inspired her peers to lead more thoughtful lives.
"These youth have vowed to take her advice, because she always gave good advice," Mr Salaam said, adding that Hassanen encouraged her friends to "give to people who are in need, even if it's your last dollar," and "befriend people who other people don't like".
"When you knew her you might possibly begin to understand why this is so hard for this community: because an angel was taken," he said.
World news in pictures

Show all 50
Hassanen's father – speaking through ADAMS Imam Mohamed Magid – said little, besides that he hopes his community will "express love always to one another" regardless of religion or race.
Mr Hassanen has said he believes "100 per cent" that his daughter was targeted because of her religion.
"In the McDonald's there's a lot of kids, a lot of people; why did he run behind this girl especially? For what?" he asked.
Fairfax County Police are not investigating Hassanen's death as a hate crime. In a press release, the said they believe the murder was a "road rage incident".
"It appears the suspect became so enraged over this traffic argument that it escalated into deadly violence," spokeswoman Julie Parker said.
Mr Salaam said he trusts the police will fully investigate the motives for Hassanen's death.
"They can only move as fast as the facts come in," he said.
Asked if he believed the young woman's death was a hate crime, he replied, "That's not for us to decide".
Police are also investigating whether the teenager was sexually assaulted before her death.
Join our new commenting forum
Join thought-provoking conversations, follow other Independent readers and see their replies