Naked Donald Trump statue expected to raise up to $20,000 at auction
The artwork will be used to raise money for immigration charities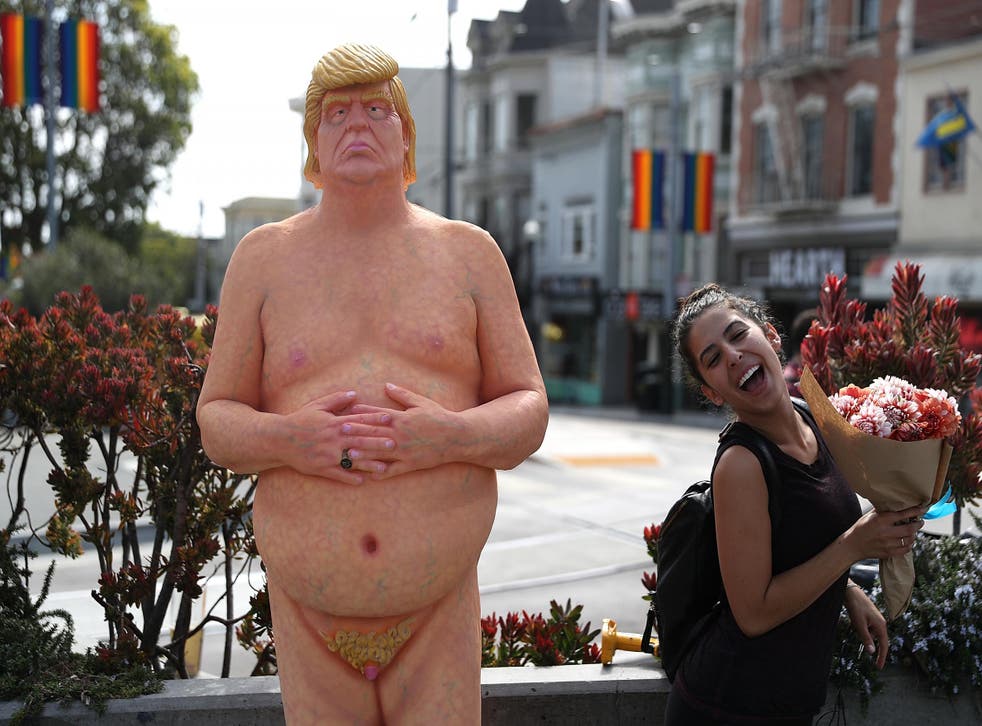 A life-sized, naked Donald Trump statue is to be sold at auction with the proceeds going to an immigrant support group.
It is one of a series that recently appeared in public places around the country, and the only one that was not confiscated or destroyed.
"The Emperor Has No Balls" will be sold in Los Angeles on October 22 and is expected to raise between $10,000 to $20,000, Julien's Auctions announced on Wednesday.
The statues sparked a wave of amusement—and a degree of disgust—when the orange-tinted artwork appeared on the streets of Manhattan and four other cities earlier this month.
When the nude statue of the Republican nominee and real estate mogul appeared on the streets of Manhattan and four other cities this month, local authorities confiscated the orange-tinted artwork.
Naked Donald Trump Statue Appears Across The States

Show all 11
The auction will feature the last remaining statue complete with missing genitals, a large tummy, and golden blonde pubic hair. It was created by an anonymous artist group named INDECLINE, who will donate a portion of the proceeds to the National Immigration Forum, one of the largest immigrant advocacy groups in the country.
Parks department spokesman Sam Biederman said in a statement: "NYC Parks stands firmly against any unpermitted erection in city parks, no matter how small."
He is not the only politician to be represented in the October auction of street and contemporary art. American pop artist Knowledge Bennett's "Hillary Clinton Cojones", featuring the Democratic White House hopeful wearing a tuxedo, is expected to fetch up to $15,000, Julien's said.
Mr Trump, who's been criticised by opponents for his strong stance against illegal immigration, is expected to reveal a more balanced policy proposal on Wednesday after a last-minute surprise trip to Mexico City.
Register for free to continue reading
Registration is a free and easy way to support our truly independent journalism
By registering, you will also enjoy limited access to Premium articles, exclusive newsletters, commenting, and virtual events with our leading journalists
Already have an account? sign in