Nigel Farage backs Donald Trump: 'There is nothing on Earth that could persuade me ever to vote for Hillary Clinton'
Mr Farage, on the same day he was mocked by members of the European parliament, defended the Republican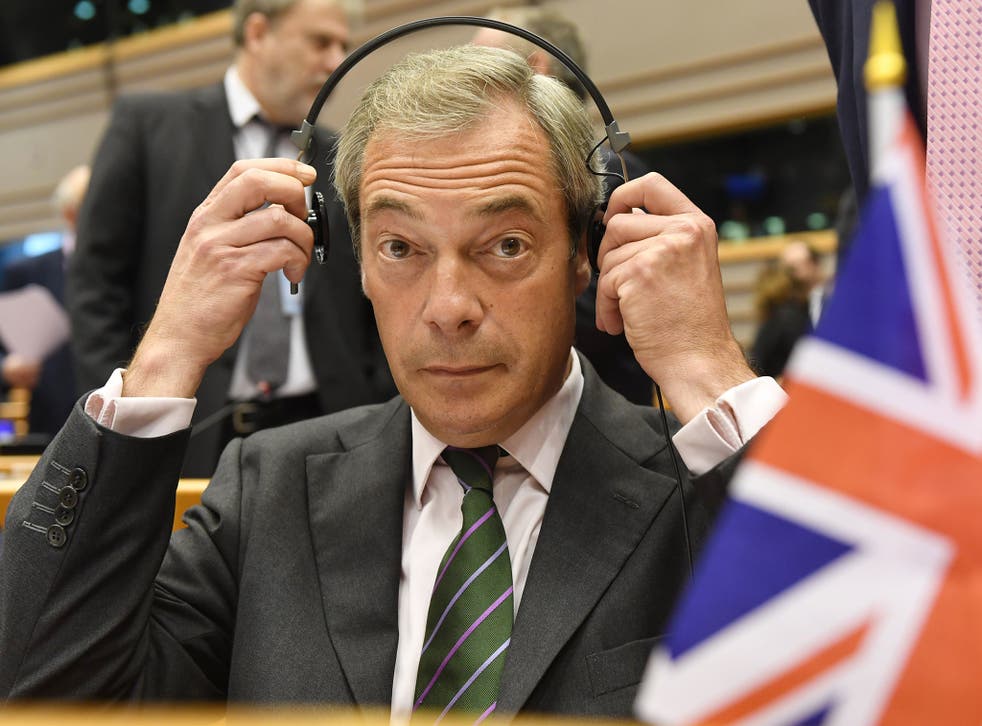 Nigel Farage has backed Donald Trump for US president and said he would never support Hillary Clinton, just days after the Republican congratulated the UK's decision to secede from the European Union.
Speaking to CNN from Brussels, UKIP leader Mr Farage praised Mr Trump but said he had "far bigger problems" than that of his counterpart.
"Donald Trump dares to talk about things that other people want to brush under the carpet," he said.
"My problems in politics are far greater than Donald Trump's. We literally have lost our sovereignty, we have lost our borders, lost our ability to regulate," he added.
"The problem you've got in the US is illegal immigration. Our problem is legal immigration to half a billion people," he said, referring to the free movement between EU countries.
Mr Trump heard about the Brexit result on a visit to his golf course in Scotland, and claimed the UK had "taken back its country", echoing the words of Mr Farage.
Mr Farage, who was crowing over his EU victory last week, said that Mr Trump would be better for the UK than president Barack Obama, and that he would not vote for democrat Hillary Clinton.
"There is nothing on Earth that could persuade me ever to vote for Hillary Clinton," he said.
"She represents the political elite, it's almost as if she feels she has the divine right to have that job."
While Mr Obama has said the UK would move to the back of the queue in terms of trade deals if it left the EU, Mr Trump has insisted the UK would remain at the front of the line.
Brexit reactions – in pictures

Show all 10
Mr Farage's comments come the same day that he was widely mocked in the European parliament. MEPs booed and shouted over him as he tried to talk about EU-UK trade deals.
"Let's stop threatening, let's stop being silly. You need us far more than we need you," he told CNN.
Since the referendum result on Friday, Mr Farage has admitted that he feels "betrayed" by members of the Tory government who appear to be backtracking on whether or not the UK can clamp down on immigration and still keep access to the single market.
Asked why he did not challenge his fellow Brexit campaigners' claims that leaving the EU would free up £350 million per week for the NHS, a claim that has since been widely discredited, he laughed: "I'm just too soft, too kind and too easy."
The UKIP leader was then asked "how much damage" to the EU and the economy he was willing to put at stake in order to leave the union.
"Freedom, independence and democracy and not being slaves to anyone else - you can't put a price on that," he replied.
Join our new commenting forum
Join thought-provoking conversations, follow other Independent readers and see their replies