Oregon shootings: The map that shows all 264 mass shootings in America this year
A week has not passed this year so far without a mass shooting occurring somewhere in America
Doug Bolton
Friday 02 October 2015 16:10 Comments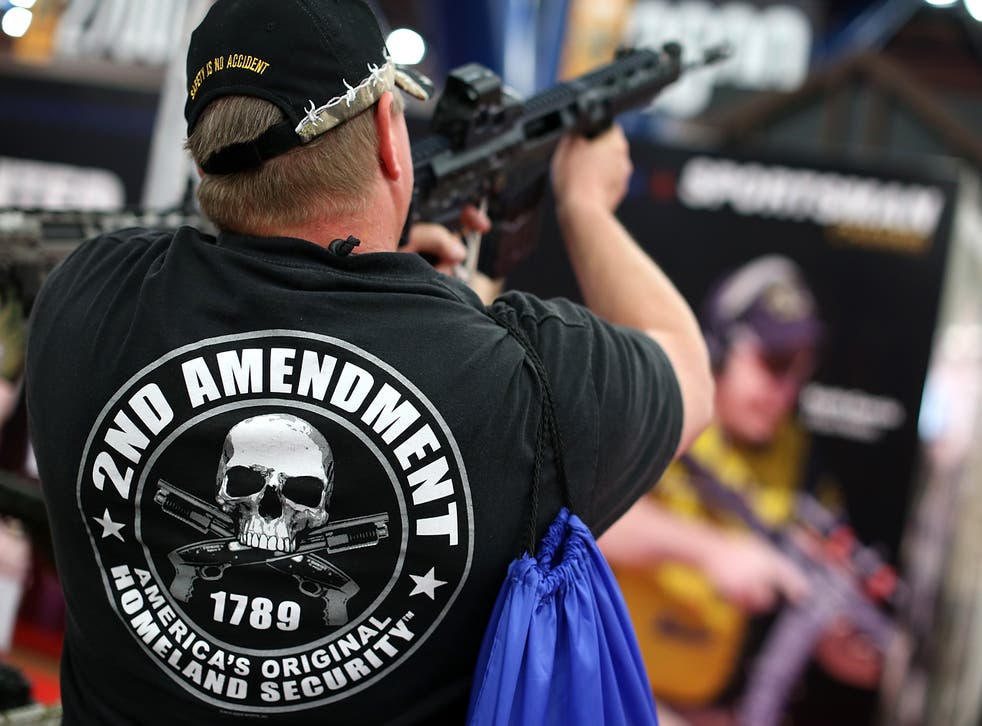 A British mapping software company has illustrated the scale of America's gun problem - with a map that displays all 264 mass shootings that have occurred in America this year.
Mapping company Esri UK, using data from the Gun Violence Archive, plotted every incident where two or more people were shot in the USA this year.
The finished product shows the sheer scale of gun violence in America, a country where there has not been one week this year without a mass shooting taking place.
Each dot on the map signifies a shooting where two or more people were injured or killed. Clicking on the dots brings up information about the number of people involved, and where it took place, with the dots getting larger the more severe the incident was.
The latest shooting took place at Umpqua Community College in the state of Oregon, where nine people were killed and seven more wounded by a single gunman.
The shooter, named as Christopher Harper-Mercer, 26, was later killed in a shootout with police.
America has one of the highest gun violence rates in the world, with a rate of 10.65 gun deaths per 100,000 people a year, compared to 0.26 in the UK.
In the aftermath of the shooting in Oregon, President Barack Obama gave an impassioned speech, in which he bemoaned the "routine" of gun massacres in the US.
He also criticised those who are against further gun control, a policy his administration has pushed for but has been unable to secure due to Republican opposition.
Speaking about them, he said: "What's become routine, of course, is the response of those who oppose any kind of common-sense gun legislation."
"Right now, I can imagine the press releases being cranked out. 'We need more guns,' they'll argue. 'Fewer gun-safety laws.' Does anybody really believe that?"
Register for free to continue reading
Registration is a free and easy way to support our truly independent journalism
By registering, you will also enjoy limited access to Premium articles, exclusive newsletters, commenting, and virtual events with our leading journalists
Already have an account? sign in
Join our new commenting forum
Join thought-provoking conversations, follow other Independent readers and see their replies